This is a paid sponsorship with Kamik, as always, the opinions expressed are my own. 
Fall might have lingered longer than expected this year, and my boys were just itching for a white Christmas, but even being Canadian doesn't always guarantee us one of those. Luckily for them, once winter decided to arrive, it hit with full force!  
While the boys were wishing for snowflakes, us adults were having too much fun enjoying the last of the year's milder temperatures.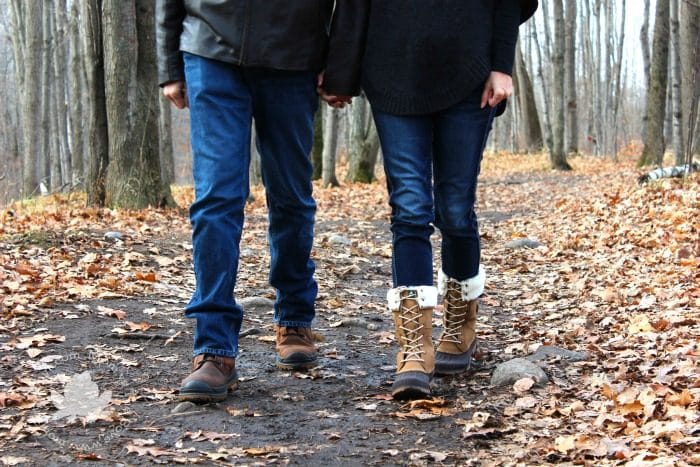 And then Mother Nature turned her full attention to the flakes of delight and down they came! With much rejoicing from the boys, it didn't take long for them to head out and explore.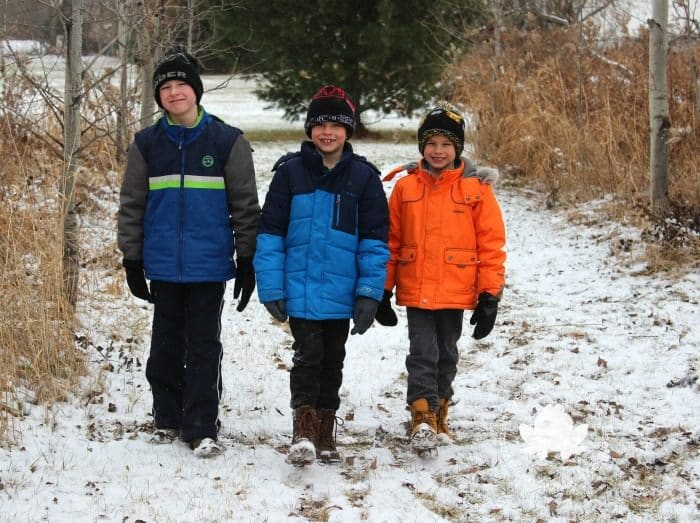 This winter, our family was fully outfitted with footwear thanks to a partnership with Canadian owned company, Kamik. Meaning there were no excuses not to enjoy a snowy winter! With over 100 years of expertise manufacturing quality footwear, Kamik believes that the best conditions to go outside are all conditions! They have a great saying "There is no such thing as bad weather. Only bad footwear."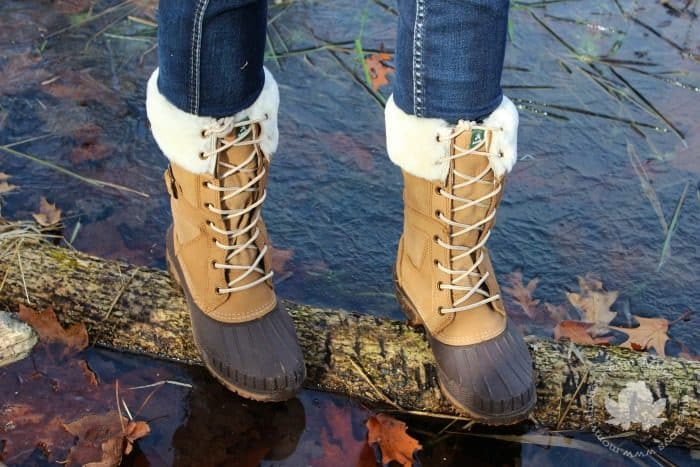 The ladies SiennaF boots are super cute with their fur cuff and side buckle, and come in this tan colour as well as a striking black.  They also feature 3M™ Thinsulate™ insulation for warmth (up to -20°C), lightweight and waterproof RubberHe bottoms, which is 50% lighter than natural rubber, and a genuine shearling lining. The laces on these and all the Kamik boots for the family were extremely long and on this day I decided just to tuck them in nice and neat, but either way is cute.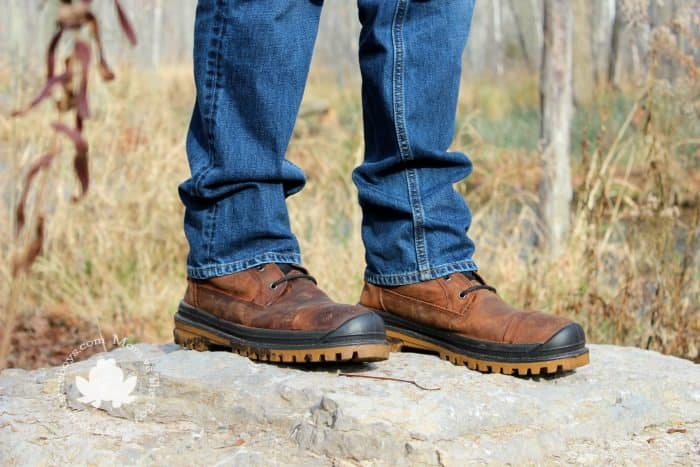 The hubby looks stylin' in these rugged GRIFFON boots that are not only fashionable but keep feet warm up to -32c. They feature waterproof buffalo leather uppers and a moisture wicking boa lining for maximum dryness and comfort.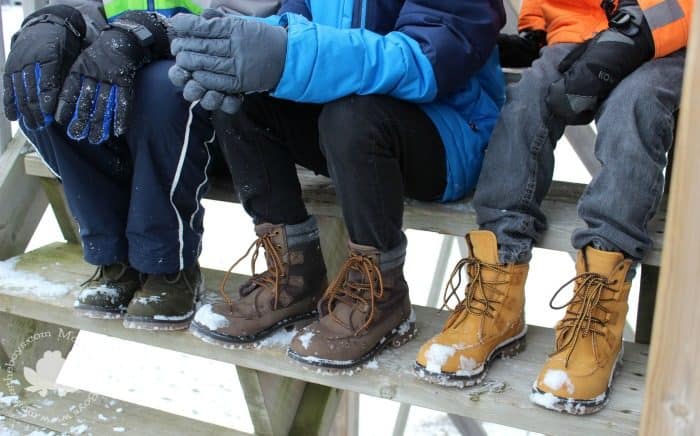 The boys are sporting the Kamik TakodaLo boots. These waterproof seam-sealed boots are made to keep out snow and water and all of the materials and seams are specially treated to block moisture and keep their feet totally dry all day long. The boots come with a removable Kamik comfort insole and even came with a second option for laces. Again the laces are quite long making them a bit tricky for the boys to lace on their own but we made use of the length with a good double knot. 
The TakodaLo style comes in three different colours, Olive, Brown and Tan, all shown above, because it's apparently offending for brothers to wear anything that matches! My youngest is particularly fond of his tan colour as it reminds him of his dream job in construction! For my part, I love that they will keep their feet warm while they are at school.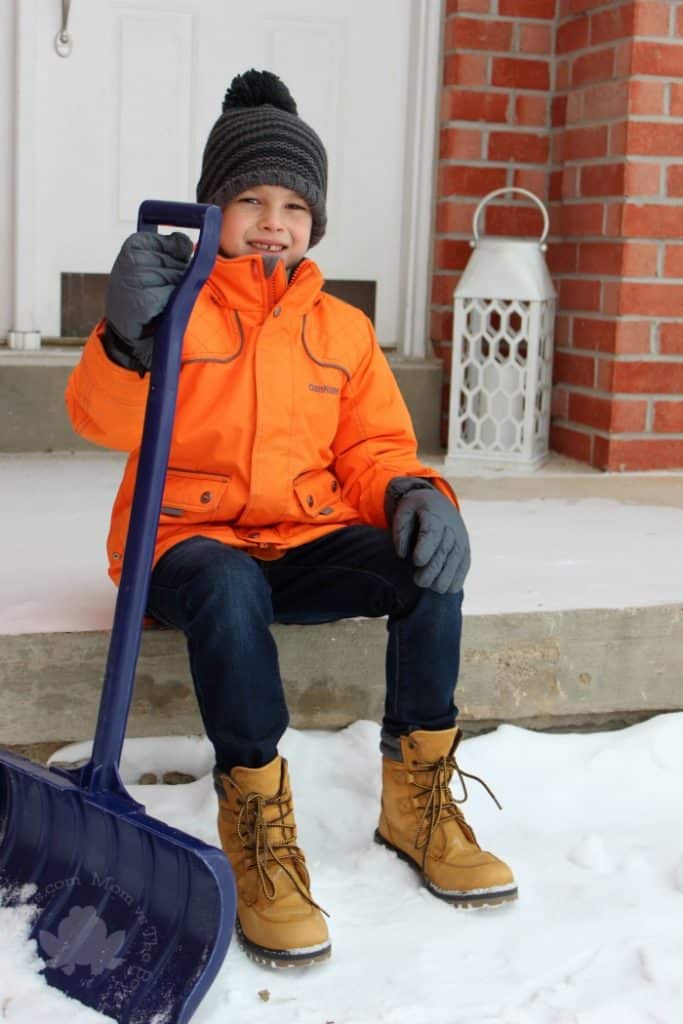 When you are dressed properly for the weather, there's no stopping you! Step outside this winter in Kamik boots for the whole family.
Visit the Kamik website to see these and other styles available.