Valentine's Day is right around the corner and I've been whipping up some delicious dessert recipes inspired by the day of love. Chocolate and fruit is a classic combo for the romantic holiday so you can't go wrong with these simple Individual Raspberry Brownie Trifles.
Whether you are surprising your Valentine with a special dinner for two or you are celebrating with the family, kids included, I know time is of the essence. What I love about these Raspberry Brownie Trifles is that they are a quick and easy dessert that you can make ahead of time and it looks pretty fancy served in pretty glass cup or dessert dish.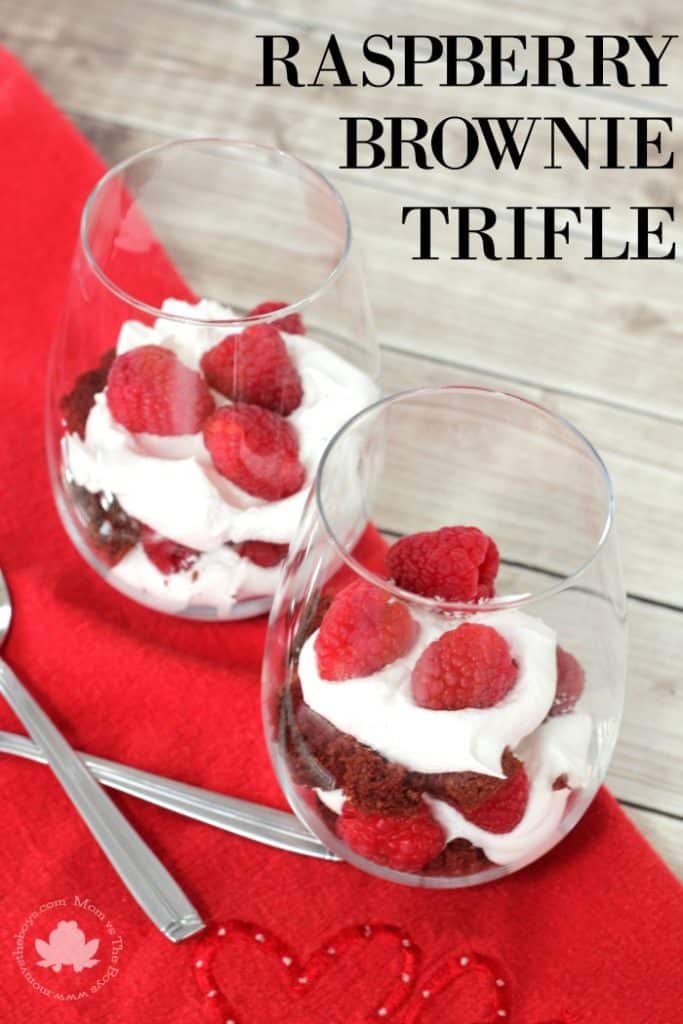 Individual Raspberry Brownie Trifles
Ingredients
Fresh Raspberries
Whipped Cream
Brownies (made from scratch or go and buy them, no one will ever know!)
Optional: Chocolate syrup or shavings to decorate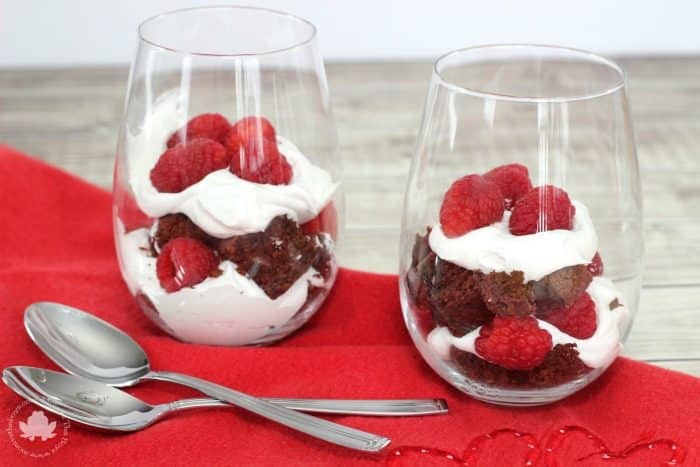 To Assemble
Start by cutting up your brownies into little bite sized pieces – brownie bites! This is why it won't really matter if you make your brownies or buy them. I used a zucchini brownie recipe because I had lots of zucchini in my freezer to use up, but any chocolatey brownie will do. 
Now all you need to do is layer the brownies, whipped cream and raspberries, alternating layers. 
Depending on the size of your glass, you can fill the layers completely out to the sides like you would see a large trifle done or just do a messy stack like I did. Keep in mind that one brownie layer is about the same as a small square cut brownie. For this reason I found just two layers of each ingredient was enough for an individual serving.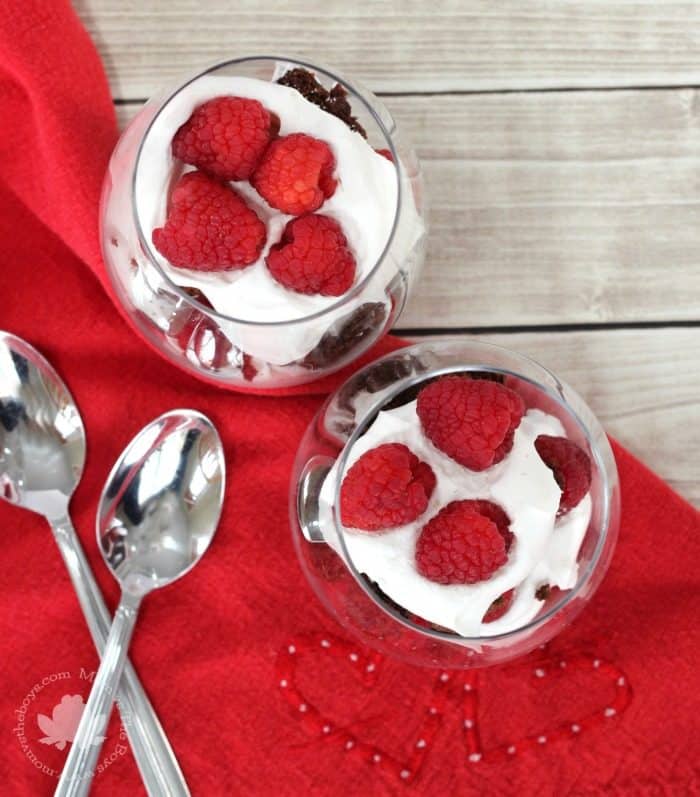 I liked the trifle light and fresh as it was, but chocoholics, feel free to drizzle some chocolate sundae syrup over the top or even add a few chocolate shavings for decoration. This is a nice base recipe to start with and you can go ahead and dress it up any way you choose. 
I'm all about quick and easy, especially for a Valentine's Day dessert because I know most of my time will go to prepping the main course and possibly even appetizers. You could make these in the morning and just pop them in the fridge so they are ready to go or assemble the cups while dinner is in the oven. 
You might also like these fun Chocolate Strawberry Dessert Kabobs!