Use these Christmas Wish List Printables to help the kids gather ideas and organize your holiday shopping lists
I fondly remember flipping through the Sears Wish Book with my brother and circling all the toys we wanted to find under our tree Christmas morning. As a mom, I find myself chasing the boys around each year bugging them to write down some gift ideas for not only me but their relatives as well. I don't get why it's a struggle for them to think of things they would like each year, if only they had the wish book like we did lol
Whether you have kids that are full of gift ideas and can fill a sheet or ones like mine that are vague at best, I've created some fun Christmas Wish Lists the kids can sit down and fill out to help parents and relatives when they start their holiday shopping or even prepare their letters to Santa.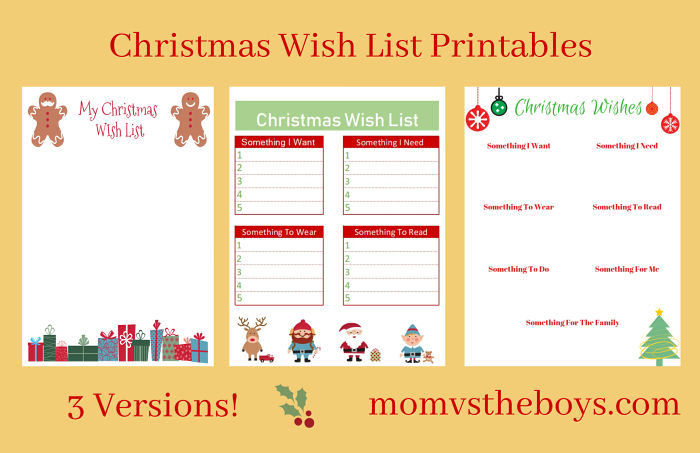 Every family is different in the gift giving department so I've created a few different Christmas Wish List options and hopefully one of them will fit your needs.
4 Gifts for Christmas Wish List
A lot of families follow this rule when gift giving over the holidays and it's become really popular on social media. Following this idea for a guide, each family member receives 4 gifts for Christmas, one from each of the following categories – Something You Want, Something You Need, Something To Wear and Something To Read.
Print out this 4 Gifts for Christmas List to have family members give you ideas under each category.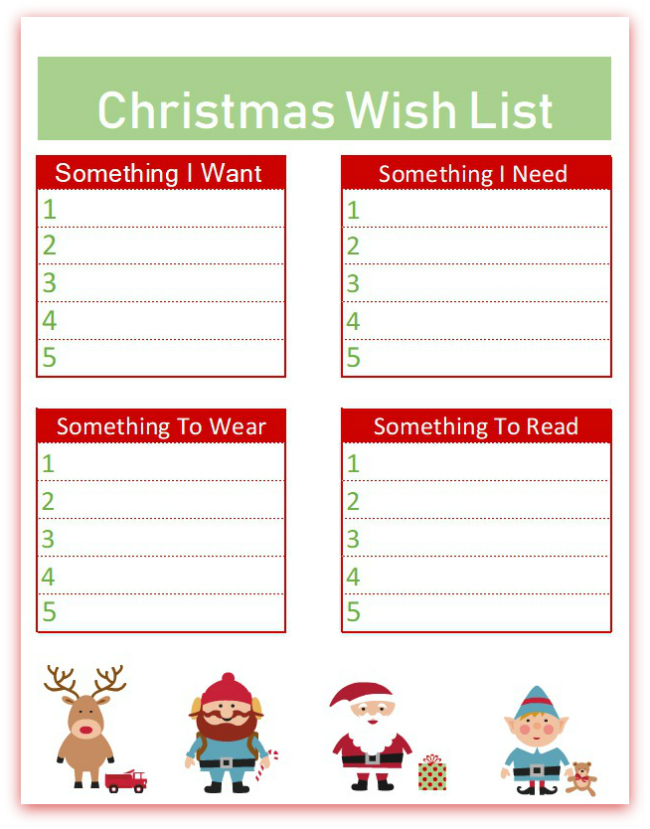 7 Gifts for Christmas Wish List
Another idea that follows a similar guide is the 7 gifts for Christmas rule, which just allows for a couple extra gifts as well as one where they need to think of the whole family, which is a great idea. With this guide each family member receives Something They Want, Something They Need, Something To Wear, Something To Read, Something To Do, Something For Me, and Something For The Family.
Something they need could be sports equipment or school supplies. Something to do could be movie tickets or a pass to the trampoline park. Something for me could be something personalized. Something for the family could be a board game or DVD. It's actually a fun challenge!
Click here for the 7 Christmas Wishes Printable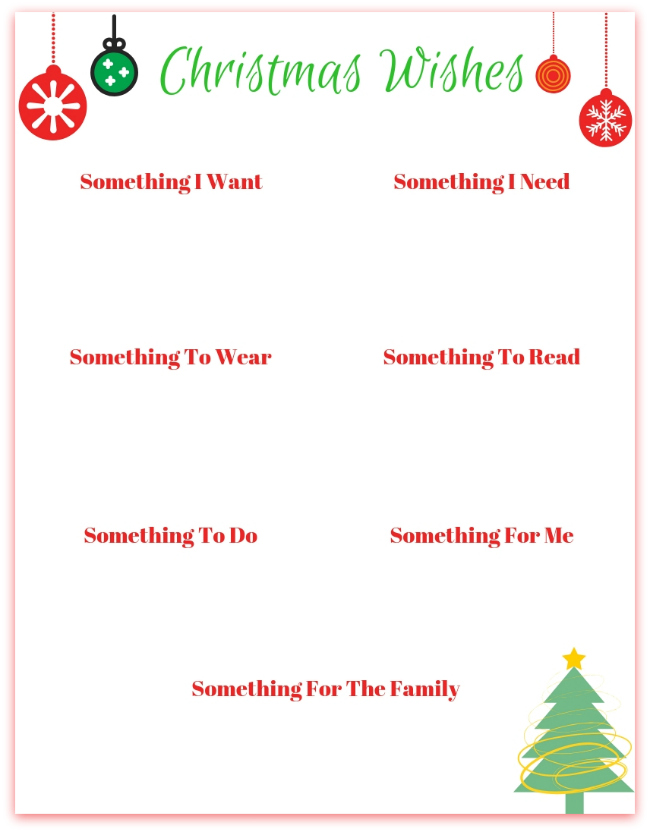 Have family members follow these guidelines when making their list by thinking of a gift that fits these categories and Mom's stop your shopping when you've purchased the number of gifts so you selected so you don't go overboard.
Christmas Wish List
If you are a family that doesn't have any set rules when gift giving for the holidays, no worries, I've got a fun sheet that is wide open just for you. My boys like to cruise the Toys R Us website and pick out LEGO sets and they generally just use a blank piece of scrap paper. This one is all decked out for the holidays and a lot more fun!
Click here for the My Christmas Wish List Printable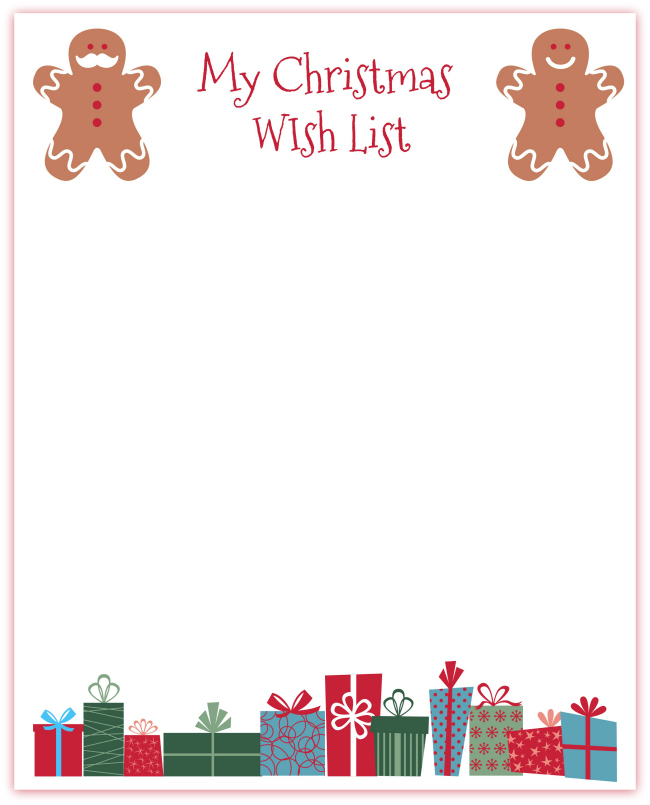 Happy shopping to all of you parents and grandparents hitting the malls or keyboards for some online shopping. I hope these Wish Lists help your kiddos gather their thoughts and desires so you can get done your shopping quickly and enjoy the rest of the holiday! Merriest of Christmases to you and your family!
Wish List Printables
4 Gifts for Christmas Wish List
7 Gifts for Christmas Wish List