Kids will love these motivational superhero lunch box notes available in a free printable download so all you have to do is print, snip and tuck into your child's lunch bag.
Little notes tucked into a child's lunchbox have been a long standing way for moms to let their little ones know they are being thought of and to give them a nice mid-day smile. If you've got yourself a superhero fan, these motivational superhero lunch box notes will be a Marvel-ous (see what I did there? lol) way to surprise your own pint sized hero!
With nods to Spider-Man, Thor, Captain America, Iron Man, The Hulk, Superman, The Flash and Wonder Woman, hopefully your child's favourite superhero makes an appearance on one of our lunchbox notes. There are also a few generic ones as well.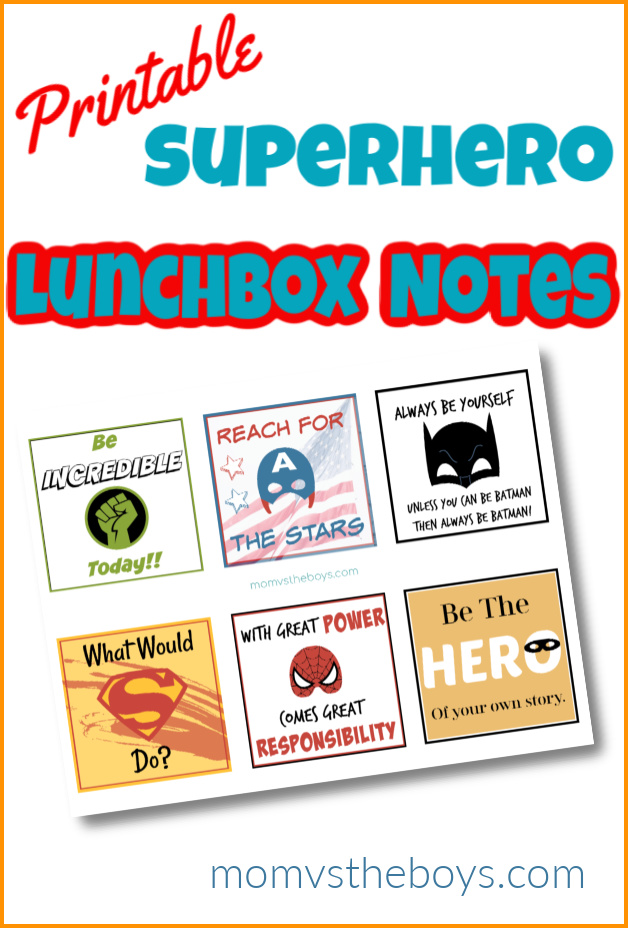 Superhero Lunch Box Notes
You'll Need
Coloured Printer
White cardstock or printer paper
Scissors/paper cutter
Superhero Lunch Box Notes Printable Page One and/or Page Two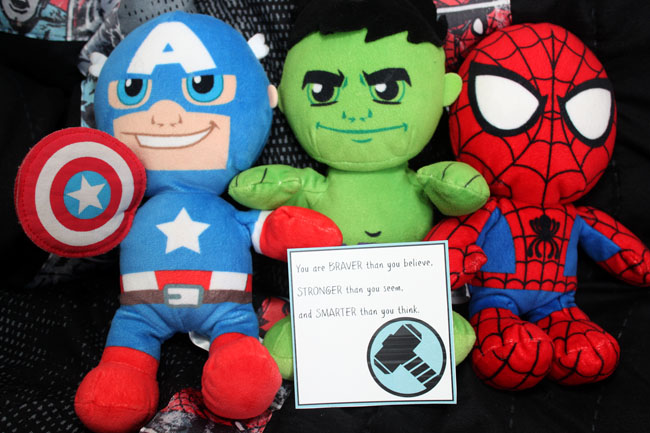 Directions
Download the Superhero Lunch Box notes printable and print using a coloured printer. Cardstock paper will be a little sturdier than regular printer paper, but either will work just fine.
Cut around each design with scissors or use a paper cutter for a quick straight edge.
Tuck one of the square note cards into your child's lunchbox or bag to surprise your little superhero when they open their lunch at school!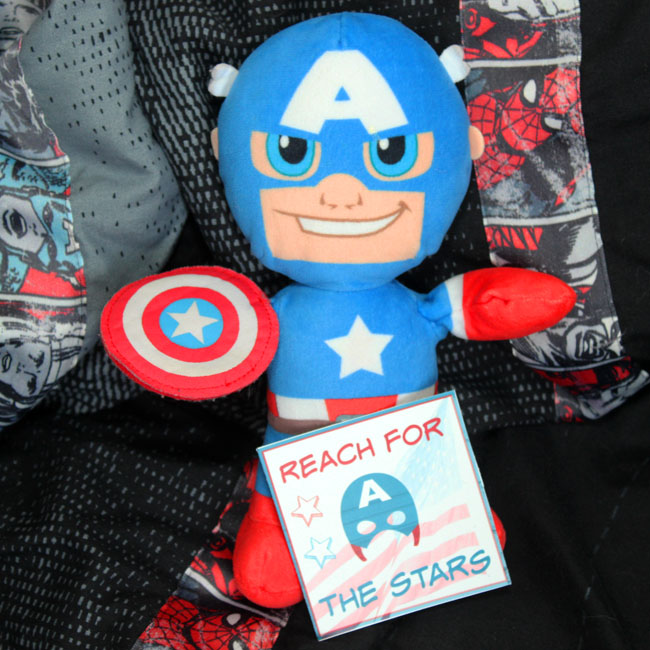 I designed twelve different motivational lunchbox notes, perfect to get to help your child through a difficult day or just to make them smile any day of the week! Choose your little one's favourite superhero or pick one that suits the day best, up to you!
See all of the designs below available to print on one page or two.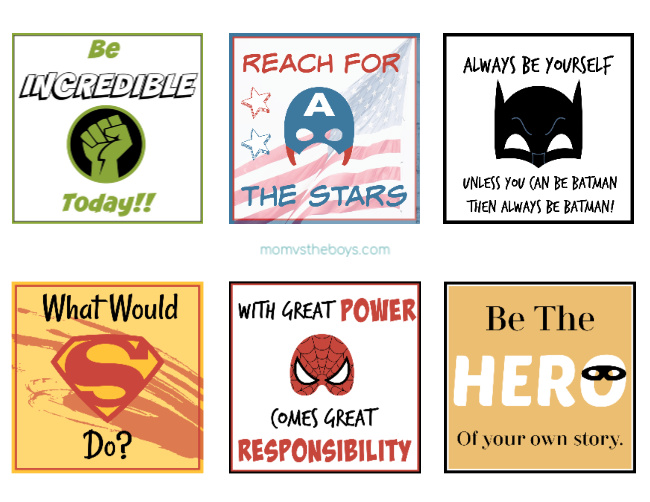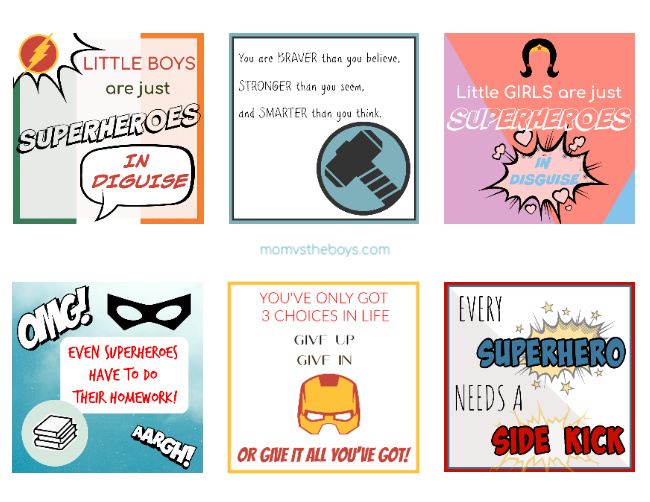 Other Ways to Use Superhero Lunchbox Notes
Place one on your child's pillow at the end of the day (I love the Thor one for this!)

Use one as a gift tag on a child's birthday present. Just write the To: and From: on the back. (Batman's always a good choice!)

Hide them around the house to surprise them where they least expect it!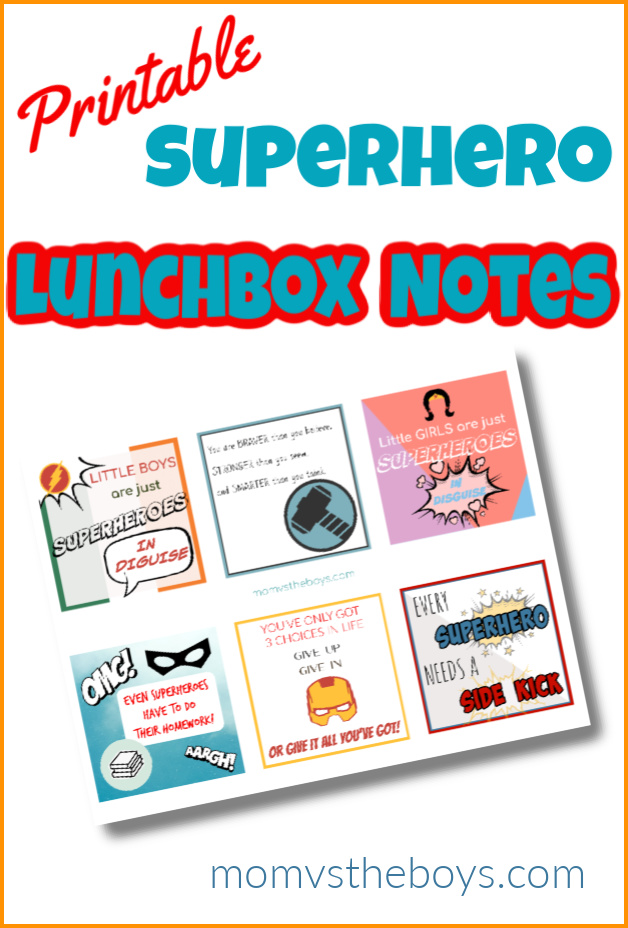 Got kids who love superheroes?? Check out some of our other popular posts on Superhero Crafts, Superhero Food Ideas or grab our Superhero Crossword Puzzle! Perfect if you are planning a superhero party!