This year my Mother's Day was the best one yet! why? because my whole family was invited down for a behind the scenes look at one of my favourite family friendly places- The Toronto Zoo!
The Toronto Zoo will forever hold a special place in my heart as being our first travel destination as a family of five. It was our first hotel stay and our first big venue and it was a success! It was exhausting but a success none the less! It made us realize we really could do travel and fun with three little guys!
Visiting as a guest of the zoo that day had it's privileges! We were spoiled and loved every minute of it!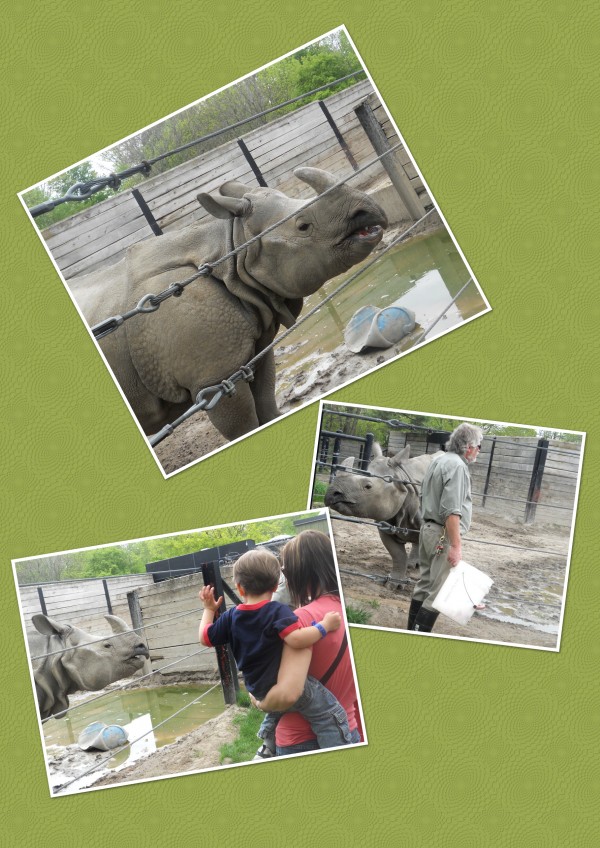 The highlight of our visit was a behind the scenes look at 'the hidden zoo', where were went to meet this fine lady up close! Isn't she grand! We had a little peek at her while she munched on some carrots!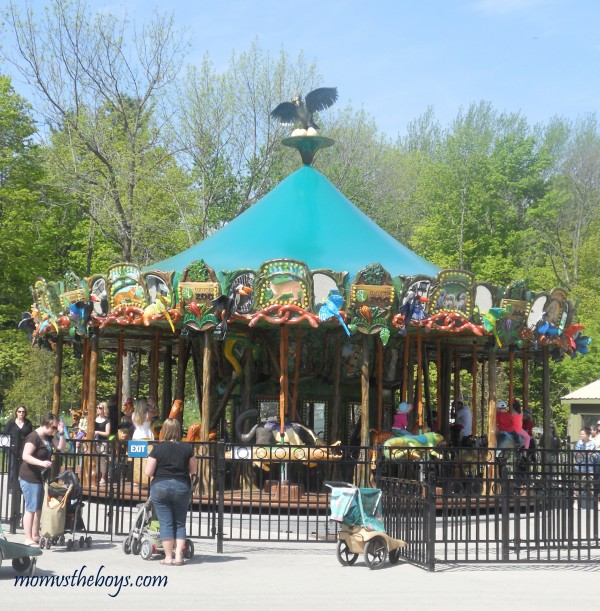 The whole family took a ride on the Conservation Carousel. This structure is absolutely gorgeous and truly a work of art. It features over 30 colourful, one of a kind, hand-carved and painted wooden animals, each one an endangered species. Just one of the ways the Toronto Zoo blends learning and fun together.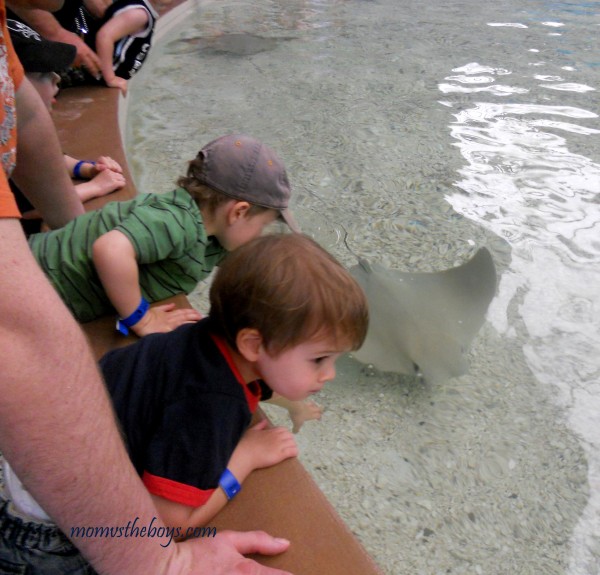 The Sharks at Stingray Bay exhibit was super exciting for the whole family! After a quick hand wash and removal of rings and watches, we headed in to pet the stingrays! The little boys had to be lifted up to reach into the pool of water and their little arms are so short that they ended up getting their shirts wet, but it was a nice warm day and the cool water was refreshing. My oldest was a little nervous at first, he had heard there were sharks in the water after all, but with encouragement he got his first feel and then couldn't get enough. We were impressed with how much the stingrays love being touched! They were constantly swimming back and forth along the wall where we could reach in and feel their soft smooth surface. There is no shortage of stingrays to go around and we really had a fun time with this!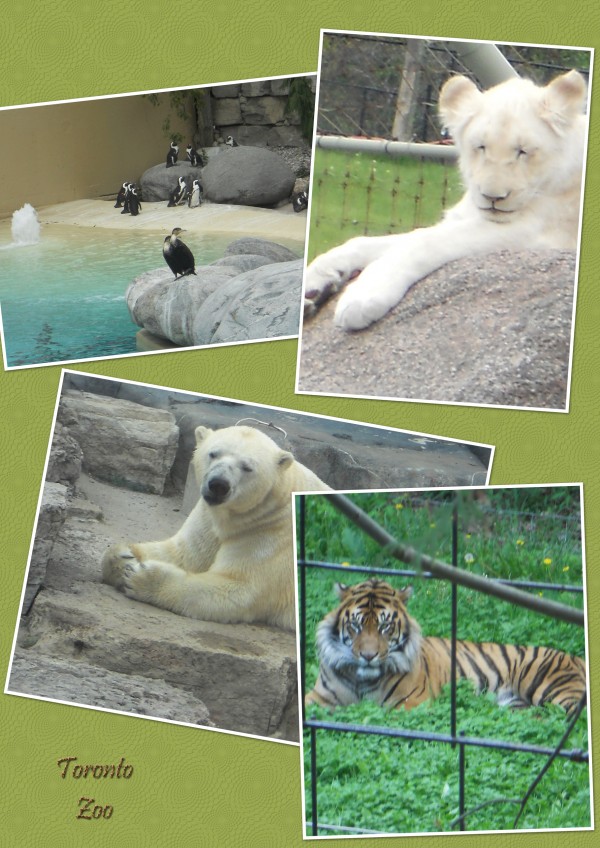 White Lions and Tigers and Bears! Oh My!
The Toronto Zoo hosts more than 5,000 animals on 237 hectares! Be prepared for lots and lots of walking or hop on the Zoomobile for a ride between the different areas. The Zoomobile is not only a nice rest but also a really good way to discover the hidden zoo! A commentator will talk to you about all the animals you see on the way and you'll learn a lot of little facts you may not have  known otherwise – like did you know that flamingos are pink because they eat so much shrimp? We stayed on the Zoomobile for a tour of the whole zoo and found out it also takes you in behind areas of the zoo like the green houses and buildings where the animals food is prepared. It was really interesting.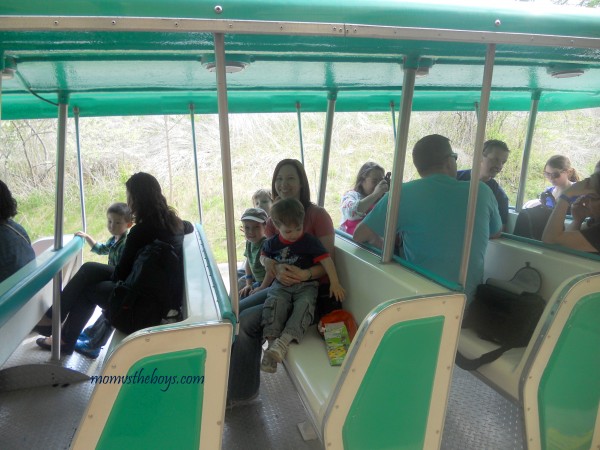 How the Toronto Zoo is helping Global Extinction
The Toronto Zoo has a proven record of successfully breeding endangered species. Every year, animals born at the Zoo as part of organized conservation programs are reintroduced to protect parts of their original habitat. The Zoo's groundbreaking research is respected and used worldwide. The Zoo's award-winning conservation and education programs enrich the lives of participants, and help preserve our local species and ecosystems.
The Zoo also has many conservation initiatives such as Adopt a Pond, Turtle Island Conservation, the Endangered Species Reserve Fund, Arctic Ambassador program, Habitat and Species Research and so much more.
How You Can Help Too
There are many ways you can get involved to support the Toronto Zoo, such as, Adopting an animal, remembering a loved one with a Wild Walk brick or plaque, become a Volunteer, make a Donation or by simply visiting the zoo! The best way to throw yourself into the zoo experience is to join the family and purchase a membership! Not only will you be free to visit 364 days of the year but you will have access to Zoomobile rides and 10% off at the gift shop!
disclosure: We received a complimentary behind the scenes visit to the Toronto Zoo, however, all opinions expressed are honest and my own.