One of the biggest suprises when we started planning our recent trip to Pennsylvania was just how much there was to see and do in the area! I had heard about The Crayola Factory located in Easton, PA and was so excited to find out that they had not only the factory but a whole hands on experience to explore! Just one look at the building from the street and we knew we were in for tons of fun!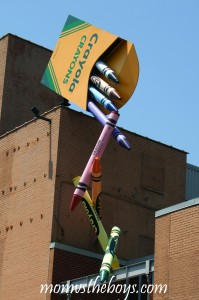 The Crayola Experience features more than a dozen interactive exhibits and we experienced them all! It was a great way to get interactive with Crayola products that we've loved for years and test out a whole bunch of new products we haven't had the chance to try yet!
Some of our favourite activities were-

Doodle in the Dark- a room full of Giant Glow Boards to scribble and draw on!
Cool Moves- by far the boys favourite area, was the Cool Moves! When you dance and move  a psychedelic colour kaleidoscope records your every move and then projects it on a giant screen in cool colours and patterns to create one of a kind art! It was sooo fun, I want one in my house lol!
Dry E Racecar- This was first time trying out dry erase crayons and we got to colour up a very cool car with them!
"Be The Star" PhotoBooth- You get to be the star of your very own colouring pages! We jumped into the pages with Lightening McQueen, Cinderella and Spiderman! They proudly hang on our fridge!
Modeling Madness- This was also the first time for us molding and creating with Crayola Model Magic and it was really fun! Especially with all the fun shape cutters and tools at our disposal.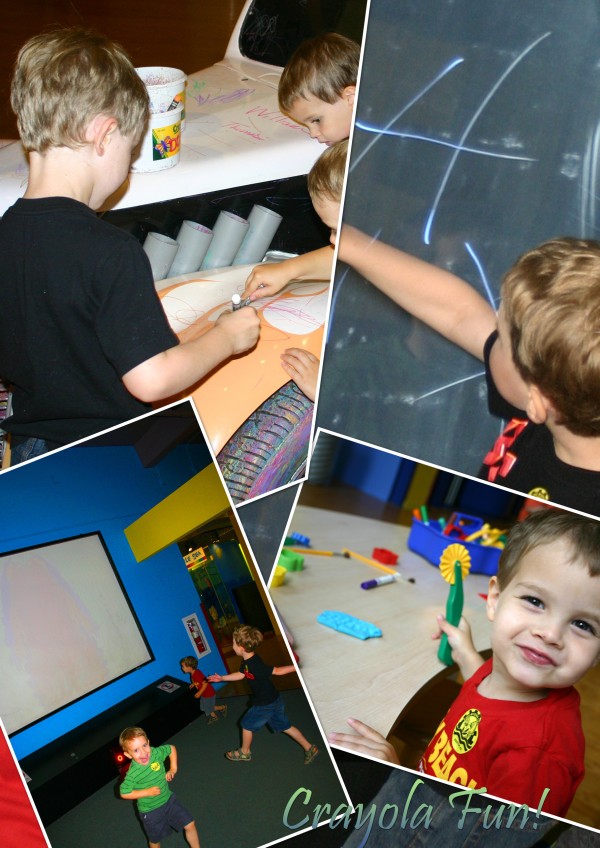 There was so much more to see and do, including side walk chalk, wax painting and using water colours to paint some plates to create a UFO! The rooms are equip with washing stations and even have a huge drying machine so you aren't walking around with wet paintings! They really have thought of everything!
Not to be missed during your stay is the How It's Made show where a small but real display of a factory floor is set up so you can see exactly how your favourite crayons and markers are created! Ever wondered how many crayons there are in the world? They keep count!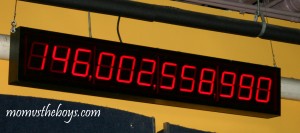 and right on the Crayola Wall of Fame, you can see the 100 Billionth crayon made by none other than Mister Rogers himself! A new colour was created just for the occasion called Blue Ribbon! (wouldn't it be fun to be the guy who names the crayon colours?) Not cool enough for ya? How about checking out the World's Largest Crayon next door at the Crayola Store? Now this is a crayon!!!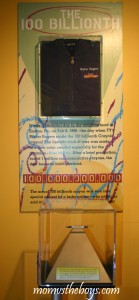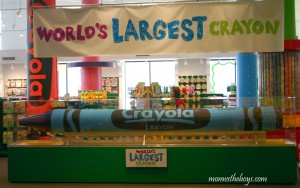 So as you can see, there is no shortage of amazing things to discover and play with at The Crayola Experience! We were there for over 2 hours and could have stayed and played all day if lunch and nap time wasn't looming overhead! The facility offers picnic tables outside as well as a large area inside to eat in if you choose to bring your lunch with you and also has a McDonald's Express. The staff are warm and friendly and even sent us home with some Crayola gifts that we are enjoying this summer! (LOVE the 3D sidewalk chalk! it's amazing!)
If you are nearby or traveling to the Easton area, this is a Must-Visit stop for your family!