With no member of our family sensitive to dairy, almond milk just wasn't something we considered buying. Turns out, it's actually pretty darn tasty and that's reason enough! It's also a great source of calcium and lactose, gluten and dairy free. The best part? Almond Breeze Vanilla only contains just 90 calories per cup and  has no saturated fat, making it a great addition to your healthy eating routine! Come on, you know you vowed to eat better this year right?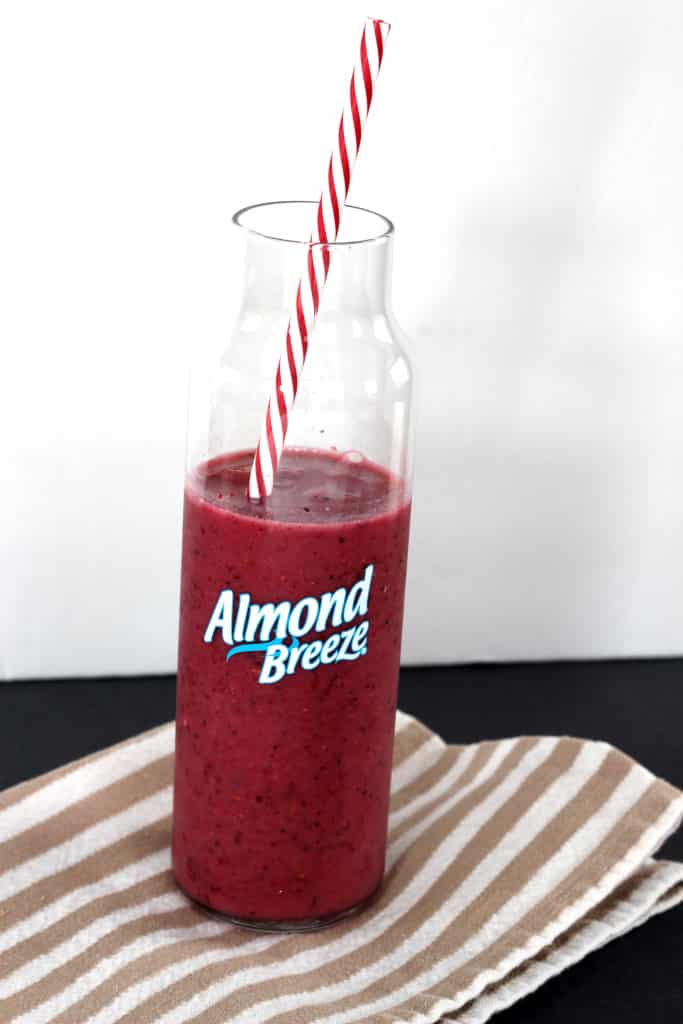 To get properly aquainted with Almond Breeze, I thought I would try adding it to a classic smoothie recipe. Our whole family loves smoothies around here and I especially love it because I can pack it full of goodness and the kids are none the wiser! Sneaky sneaky! My biggest struggle with smoothie making is getting enough liquid in so the blender can crush up that hard ice. I don't like watering it down with water because it loses taste, but adding in orange juice, just adds more sugar. I was excited to give Almond Breeze a try!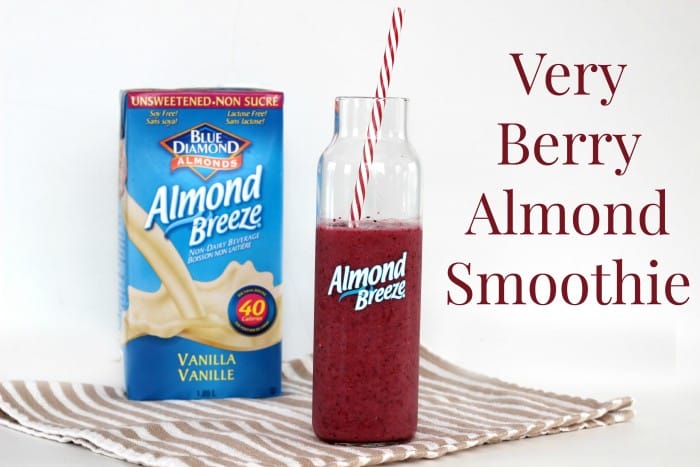 Very Berry Almond Smoothie
Ingredients 
1 cup frozen berries
1 cup Almond Breeze Vanilla
1 Tbsp honey
1/2 tsp ground flax seed
Juice from half a lime
1/2 cup ice
Directions
In a blender, add all of the ingredients and blend on high until smooth.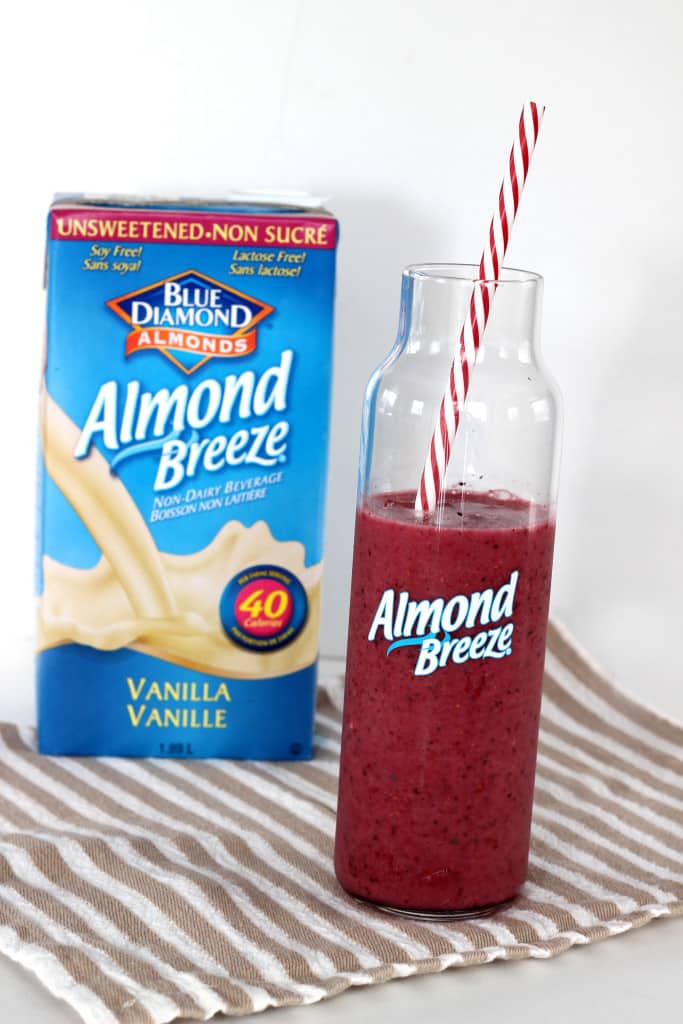 The Almond Breeze made my favourite smoothie taste even better! It really added a creaminess that I loved and the hint of almond was fantastic!
Almond Breeze is available across Canada in two locations at your supermarkets, the shelf and now the refrigerator too. If you prefer your almond milk cold and ready, you can pick it  up in the following flavours:
Original and Unsweetened Orginal
Vanilla and Unsweetened Vanilla
You can also still get it right on the shelf, making it a go-to item in your pantry in these flavours:
Original and Unsweetened Orginal
Vanilla and Unsweetened Vanilla
Chocolate and Unsweetened Chocolate
Coconut and Unsweetened Coconut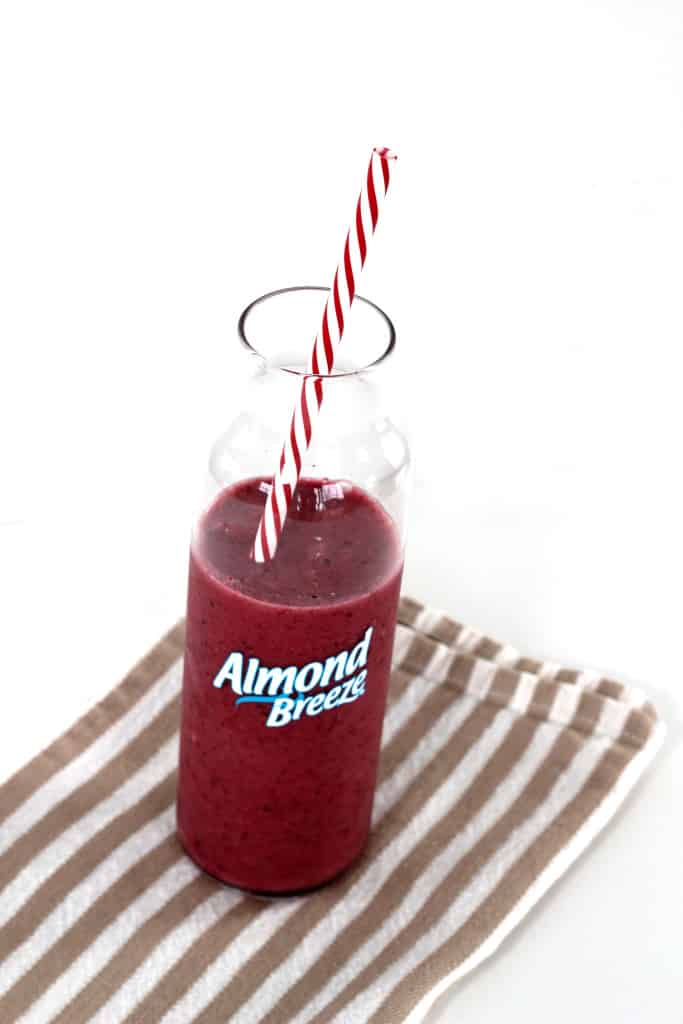 Now that I am more familiar with Almond Breeze, I can't wait to try it in all kinds of recipes! Almond Breeze can be used in just about any recipe calling for traditional cow's milk. It can be used in baking, soups and sauces, as well as heated up for hot drinks, etc. The only recipes not recommend to use Almond Breeze is for use in making yogurt or puddings. I can't wait to get started!
Do you use Almond Breeze in your kitchen? Share some inspiration with your favourite uses!