Spring is ever so slowly making it's way back to us. I can see a few patches of green on my lawn that was long lost to the white stuff just a couple of weeks ago. While it seems like the warm weather can't come soon enough, I've already been firing up the barbecue and dishing up tasty fruit for dessert! I just can't wait any longer!
Fresh fruit is a summertime favourite for the whole family, but my sweet toothed boys beg for whip cream topping. Nothing like taking a perfectly healthy dish and smothering with sugar! We've come to a pretty happy compromise with a light, fresh tasting coconut cream that takes just minutes to make!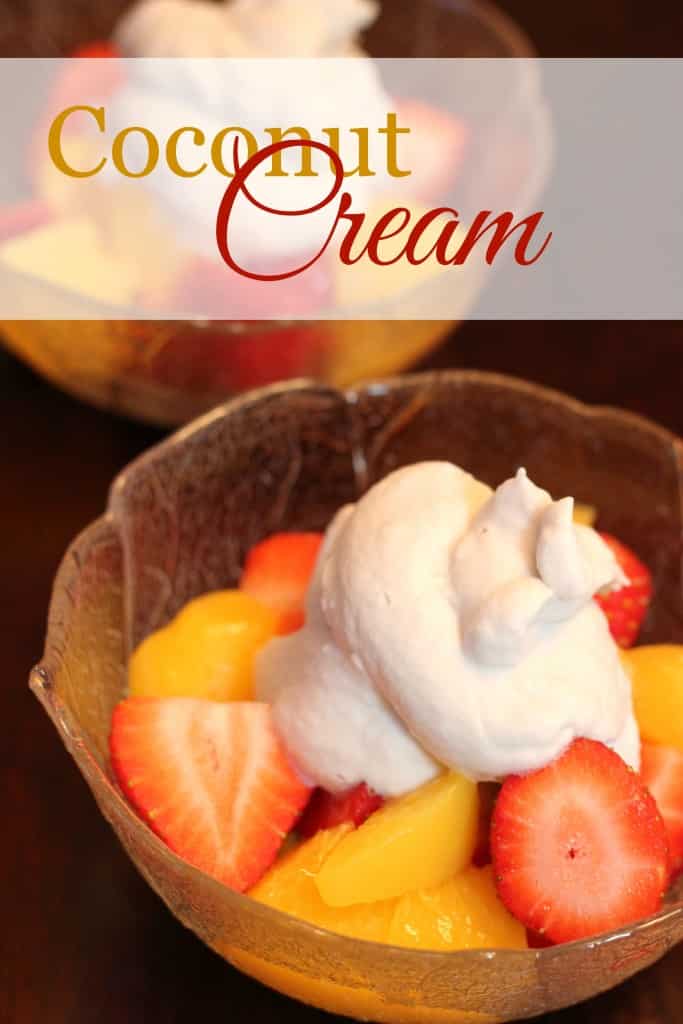 Coconut Cream
1 can Blue Dragon coconut milk, refrigerated overnight (don't choose the light version)

1 tablespoon honey

1 teaspoon vanilla extract
Carefully open the can of coconut milk, there will be a thick layer of solid coconut cream on top. Scoop out this layer, leaving the watery coconut milk behind. Save the coconut milk for smoothies!
Using a mixer, beat on high speed for about 3 – 5 minutes, until it becomes light and fluffy. Beat in the honey and vanilla until mixed.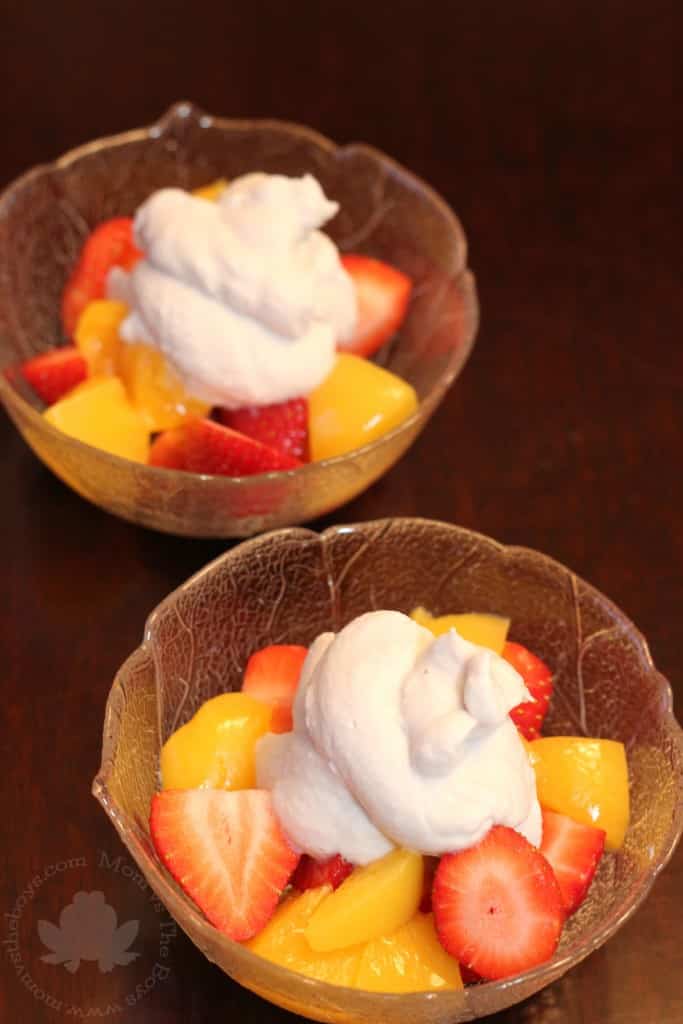 This Coconut Cream won't have the bright white colour that store bought whipped cream has, but it's still light and creamy with a slight exotic flavour that matches well with the fresh fruit! Sure tastes like Summer to us!
Did you know that many Blue Dragon products are suitable for vegetarians & vegan diets? Coconut Milk is just one of them! Check out the full list of 100% vegan Blue Dragon Products below
Szechuan Pepper Stir Fry Sauce
Tomato & Sweet Chilli Stir Fry Sauce
General Tao Stir Fry Sauce
Spring Roll Wrappers
Rice Noodles
Sesame Oil
Coconut Milk
Light Coconut Milk
For more recipe inspiration be sure to visit the Bamboo Room and visit Blue Dragon on Facebook
I am part of the Blue Dragon Canada ambassador program and I receive special perks as part of my affiliation with this group. The opinions on this blog are my own.