Every good roadtrip needs the most epic soundtrack to go with it and this summer you are in luck because just in time for the last school bell of the year to ring, Disney is releasing the ultimate roadtrip tune collection – the Disney Cars 3 Soundtrack!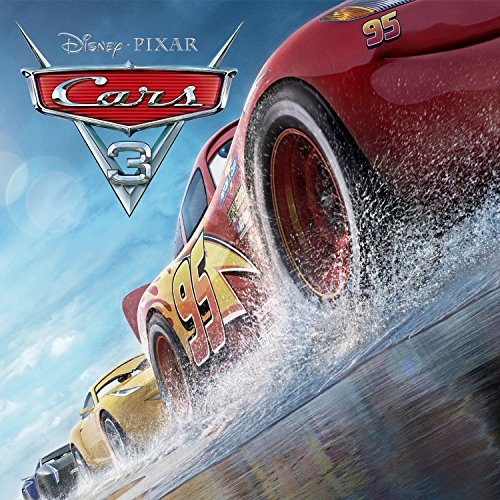 Our family is driving to Florida this August and I know this one is going to be playing on repeat for a good portion of the trip!  The soundtrack features four cover songs, including two bonus tracks not included in the movie. 
"Kings Highway," originally released in 1991 by Tom Petty and the Heartbreakers, makes a comeback courtesy of 23-year-old British singer-songwriter James Bay
Bruce Springsteen's 1984 hit "Glory Days" gets a modern-day makeover by Grammy®-nominated performer Andra Day, who voices Sweet Tea in the film—a performer in the Cotter Pin with a hairstyle reminiscent of Day's signature look.  
The Beatles' classic 1965 song "Drive My Car" is back on the road, compliments of Hollywood Records artist Jorge Blanco.
 "Freeway of Love," made famous in 1985 by Aretha Franklin, is performed for the soundtrack by actress Lea DeLaria, who also provides the voice of Miss Fritter, a school bus-turned-demolition-derby-queen in "Cars 3."
Take a listen here 
The best part is, while the kids are jamming out to the tunes of one of their favourite movie franchises, mom and dad will be just as happy singing along with them. Finally, a CD that the whole family can enjoy! Let's face it, we'd be listening to "Life is a Highway" and Sheryl Crow's "Get Real Gone" with or without the kids anyway! 
Disney's Cars 3 hits movie theatre screens TODAY!! This will be a really fun way for the family to celebrate Father's Day this year. Pick up a copy of the soundtrack (also available today) and wrap it up with a few movie passes for the kids to surprise Dad with! 
To keep the excitement going long after the movie has been viewed, I'm giving away an Ultimate Lightening McQueen by Sphero shown below, $300 value!!!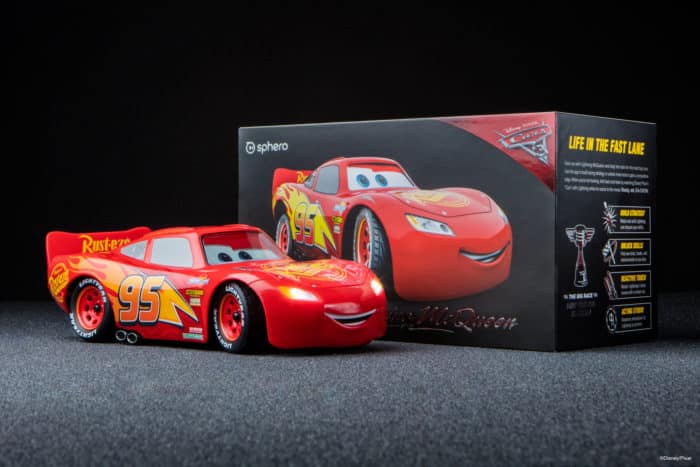 Sphero Turns Lightning McQueen into the Ultimate Interactive Racing Toy!
You guys. This. Is. Lightning McQueen!
Leading the pack in Cars Disney•Pixar's Ultimate Lightning McQueen is the top of the line racer packed with personality. With animated eyes, an animatronic mouth, and emotive suspension, experience Lightning like never before.
A seven-time Piston Cup Champion, Ultimate Lightning McQueen was born to race. Connect to the app, hit the gas, and see Lightning respond to your commands with his personality on display, thanks to emotive actions and speech. Watch him lean into hairpin turns and drift like a pro.
When you're not driving and drifting with Lightning, sharpen your pit crew skills in Pit Stop Panic, create scripts for Lightning to perform in his next Rust-eze spot in the Acting Studio, or kick back and relax by watching Disney•Pixar's Cars with Lightning while he reacts to the movie.
Enter below for a chance to win, open to Canada only, excluding Quebec. 
Disclosure: This is a paid promotion in partnership with Universal Music & Disney