Have you heard of Happy Nappers yet?
If you have one, you already know how great they are, if this is all new to you, pay attention! lol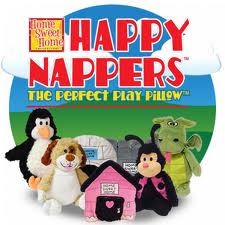 I'll be honest, when I first saw the Happy Nappers website, it had an 'infomercial' feel to it that always turns me off, but when our new friendly dragon arrived at our own door, I was really impressed! REALLY impressed!!!
Happy Nappers really are the perfect play pillow! We received the Dragon/Castle design and it is so incredibly soft and cute! I was super excited right away knowing that my boys were going to love it! With Middle Man's birthday right around the corner we saved it to give to him as part of his gift and it was a HUGE HIT! The castle is a soft and cuddly pillow that has a real working doorbell! When you press the button, the dragon roars! Then just unzip the door and pull out the dragon! Stuff the castle inside the dragon and you have a large, bright green, dragon to play with that is rather adorable!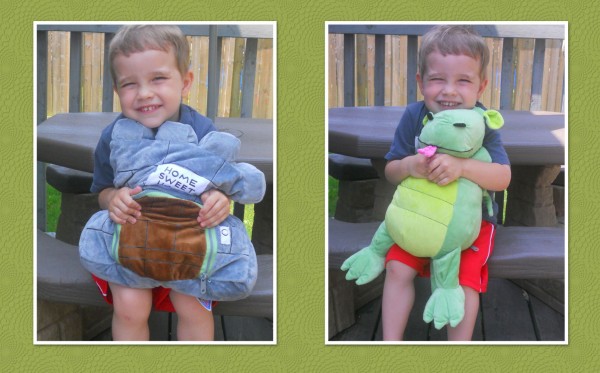 Others designs include a Penguin, Monkey, Lady Bug, Unicorn and a really cute dog!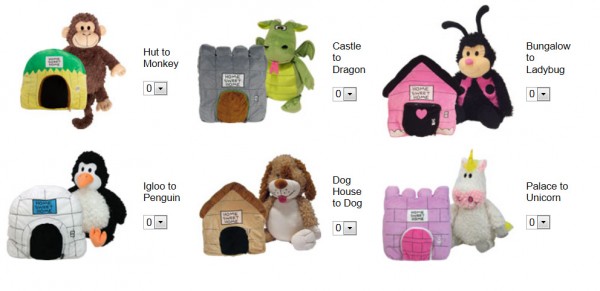 Happy Nappers are reasonably priced at $14.99 and you can use discount code SPECIAL4U to snag some FREE SHIPPING!

Visit www.HappyNappers.com for more info or to make a purchase!

 I received the above mentioned item for reviewing purposes, all opinions expressed are my own.