Canadian winters can be brutal right? The freezing cold, harsh winds ad dry air can really take a toll on our skin and hair. I have naturally dry skin and hair and the wintertime is just that much worse for me, so I need some quality products on my side! Two of my favourite shampoo brands are Herbal Essences for their yummy scents and quirky packaging and Pantene because I find it works better than anything else! I'm happy that they are both included in the Conquer the Cold round up brought to you by P&G! 
This season, conquer some of winter's most common skin and hair care concerns with the help of P&G Beauty & Grooming's skin and hair care experts
The Issue: Kinky, curly, wavy and unruly frizz 
The Cause: Some hair types, like curly and coarse tresses, are just naturally prone to frizz, but more often than not, frizz is a sign of damaged hair. The combination of outdoor air and indoor heating can do a number on your strands, causing frizz, fly-aways and dryness.
The Solution: Moisture. Start by using a shampoo and conditioner designed to fight frizz.  Don't be afraid to skip washing daily – it's unnecessary and hard on hair.  Try to air-dry your hair when possible to help reduce split ends from heat damage.  And always use heat-protecting products before heat-styling to help protect your hair from high temperatures and unnecessary breakage.
Product to try: Herbal Essences None of your Frizzness Shampoo and Conditioner's serum-infused formula moisturizes hair with the right amount of conditioning ingredients for lusciously soft and shiny hair. 
The Issue: Delicate hair


The Cause: Blow-drying and heat-styling tools can contribute to more breakage during the winter. Blistery snowy weather also tends to wet and freeze hair in the cold leading to additional breakage.
The Solution: To help avoid winter breakage, it's important to get regular trims every eight weeks. Split ends split upwards, so the less one trims, the more breakage they will experience. It's also important to practise a good at-home daily hair routine in between cuts to avoid breakage and keep hair moisturized. Protect hair against damage from the cold outdoors and styling heat by applying a moisturizing mist that's designed for daily use.
Product to try: Pantene Pro-V Daily Moisture Renewal Moisture Mist strengthens dry fragile hair against damage and preps it for styling.  Try the Pantene Daily Moisture Renewal line (Shampoo, Conditioner and Silky Moisture Whip) for added damage control.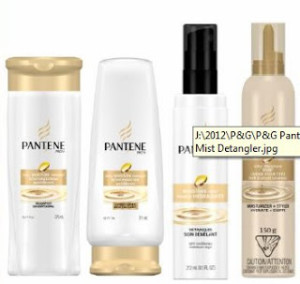 The Issue: Parched skin from battling 'Old man winter'

The Cause: Dry furnace air, wind burn and warm clothing can lead to dry, flaky and itchy skin.
The Solution: In the winter months you should moisturize at least once a day and more if you're prone to dry, flaky skin. Look for moisturizers with petrolatum or mineral oil to prevent evaporation and water loss from the skin. 
Product to try: For an immediate burst of moisture, try Olay Ultra Moisture Lotion. This lotion contains petrolatum and replenishes and nourishes skin's moisture barrier to break the cycle of dry skin. In one week, your skin will feel noticeably soft. Pay special attention to areas that are prone to dry out quickly, such as hands, elbows, knees, ankles and toes. Adults need about 20 ml – approximately a shot glass – of lotion to cover their entire body.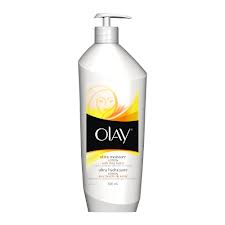 Now that's an all-star Winter line up! 
I've found that three things have really helped make a difference in the way my skin and hair feel during the Winter. Quality products targeted for dryness, moisturizing daily and going to the hairdresser for trims on a regular basis. I am guilty at putting hair cuts off but not this Winter. I am staying on top of split kinky ends. 
P&G can help you Conquer The Cold too Canada!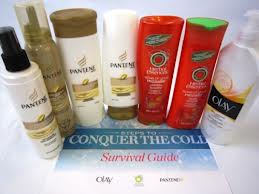 Enter Below to Win the Conquer The Cold prize pack featuring all of these amazing P&G products valued at $44!
Canada Only