Does anyone else get tired of the same side dishes night after night? I admit I don't have an unlimited supply of favourite recipes when it comes to side dishes and I'm guilty of serving the same ones over and over. Recently, I was on the hunt for a new veggie side dish and found this amazing recipe for oven roasted carrots (found here)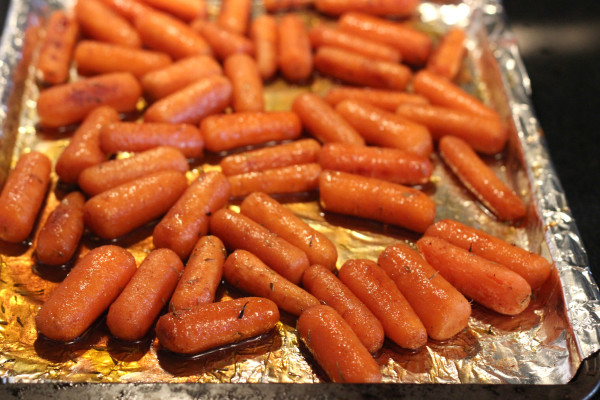 After being sprinkled with some salt, pepper, thyme and paprika and a little olive oil, the carrots go right in the oven at 400 degrees for 20 minutes.  Next  pull the baking tray out of the oven and drizzle with  2 tablespoons of olive oil, 3 tablespoons of honey, and 1 teaspoon of balsamic vinegar.  Pop them back into the oven for about 5 more minutes. Easy Peasy and soooo tasty! The carrots come out with a slight crunch and the taste is amazing!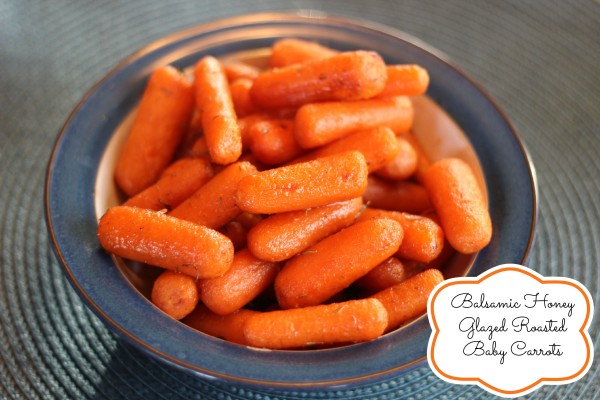 Balsamic Honey Glazed Oven Roasted Baby Carrots
Prep time:
Cook time:
Total time:
Ingredients
2 lbs baby carrots
3 tbs olive oil, divided
sprinkle of salt
sprinkle of pepper
1 tsp thyme
1 tsp paprika
3 tbs honey
1 tsp balsamic vinegar
Instructions
Spread baby carrots out evenly on a baking sheet lined with tin foil
Drizzle carrots with 1 tbs of olive oil
Season with salt, pepper, thyme, and paprika
Bake for 20 minutes at 400 F
Pull carrots out of the oven, drizzle with 2 tbs olive oil, honey, and balsamic vinegar
Place carrots back in the oven for 5 more minutes
Remove and enjoy!