My family loves a good adventure so we were in for a treat when we spent a recent Saturday afternoon at African Lion Safari! It was a day packed full of fun! Amazing animals, playgrounds, splash pads, boat and train rides and a number of entertaining shows – there was fun at every turn!
It's hard to believe that forty three years ago African Lion Safari opened their gates! Colonel Dailley created his dream of  creating a wildlife park where animals were free to roam and visitors were the ones 'caged' inside their vehicles. Today, African Lion Safari is recognized internationally for its breeding programmes and hosts over 500,000 visitors each year!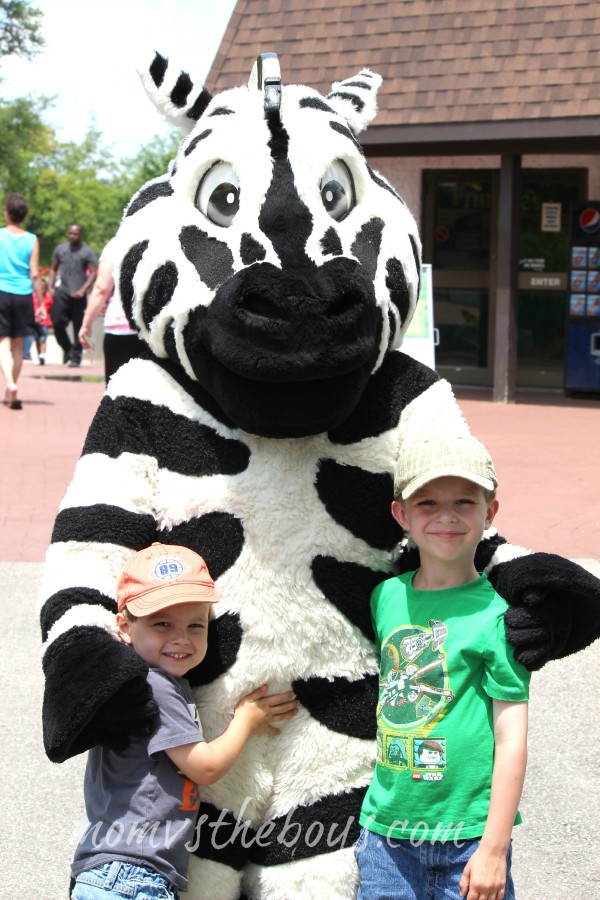 Go on Safari with me!
There are two ways to make your way through the drive-through game reserve, in your own vehicle or by bus. Knowing that those monkeys can be a little mischievous, we opted to take the bus. This is a great way to see all of the animals and learn about them as well. The driver gives lots of interesting commentary about all of the animals and made plenty of stops at all the right places for riders to get a good look. The windows are clean and large and I was able to take lots of great pictures through them. We had a good laugh at all the other vehicles being surrounded by animals!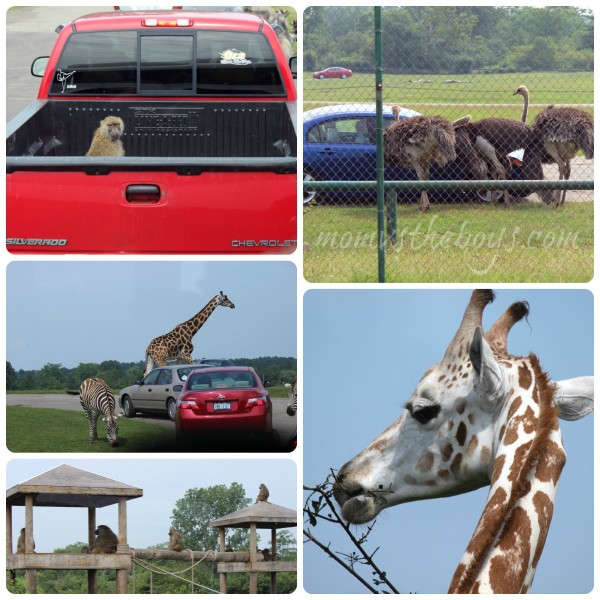 I was surprised by how many babies we were able to see! There is just nothing cuter than a baby animal, and it was pretty special to catch a baby baboon that looked only a few days old! 
Warning! Cute baby overload!!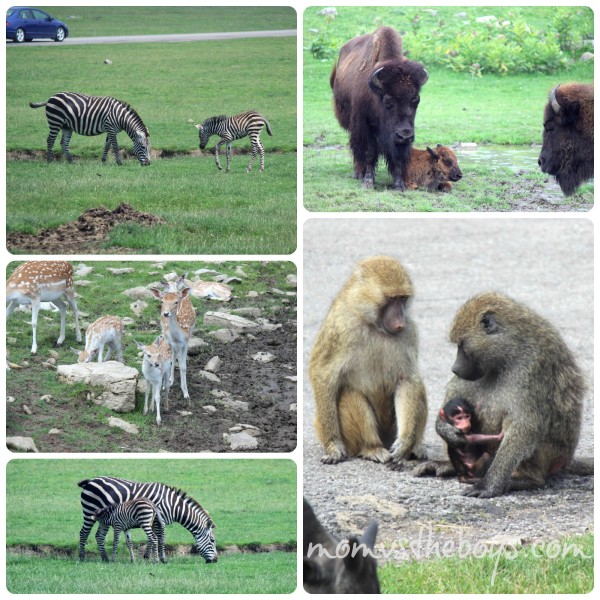 African Lions Safari by Boat and Train!
Included in your admission price is also a short ride on the 'African Queen' Boat cruise and the 'Nature Boy' Scenic Railway. There are three boats going simultaneously and the train is very long, so wait times to get on these were fairly short. While neither of them is considered an animal exhibit, you will still spot some animals along the way. In fact, we had to stop our train for a few reindeer who were hanging out on the track and one of them walked along our train so close I thought his antlers were going to hit us! It was incredible!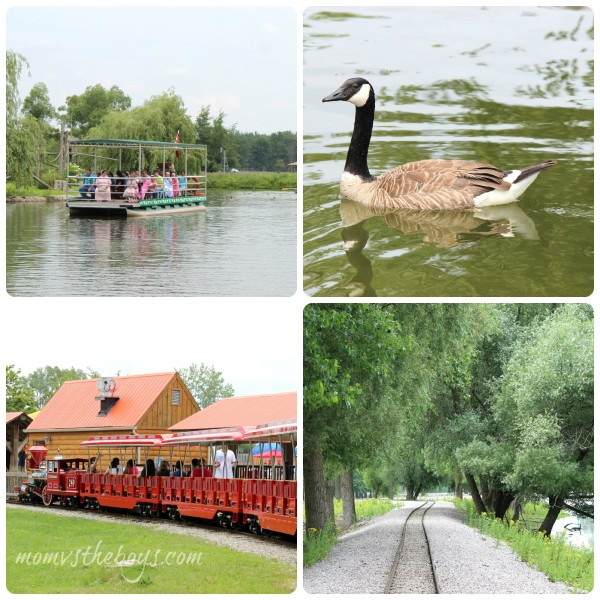 Get Wet and Go Wild!
We were really impressed by the quality of the playgrounds and the Misumu Bay splash pad is second to none! All the facilities are very clean and we even witnessed one part of the splash pad shut down for a some clean up control due to one youngin's impatient bowels. This is a good feeling to know that the staff are on top of things. The splash pad is huge and offers something for all ages, even infants had special spot with swings where their feet could dangle in the water. My boys were in love with the water slides! It was very hot and humid on the day of our visit, and Misumu Bay was indeed a welcome place to cool off! There were many many people with the same idea, but the area didn't feel too crowded.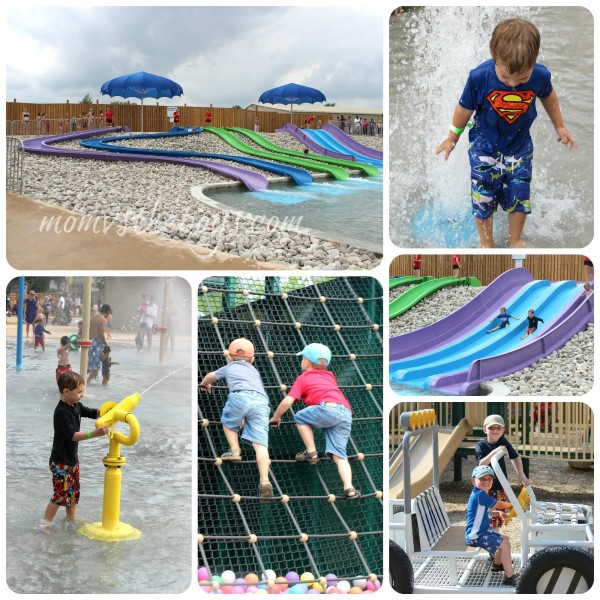 Show Time!
There are three different shows daily at rotating intervals. Don't miss a one, they are all excellent! We caught the Parrot Paradise show first, where we enjoyed the parrots singing and playing, and were also introduced to other birds as well. Next, we wandered over to see my middle son's favourite animal, the elephants in a show called Elephant Round-Up. Three Asian Elephants displayed their strength, intelligence and agility. And finally, we popped in to the Birds of Prey demonstration, where we were dazzled with Owls, Eagles, Hawks, Vultures, Falcons and more. The presenters are very knowledgeable and keep the show entertaining. There is no shade at the shows, so be sure to bring a hat, water and wear sunscreen.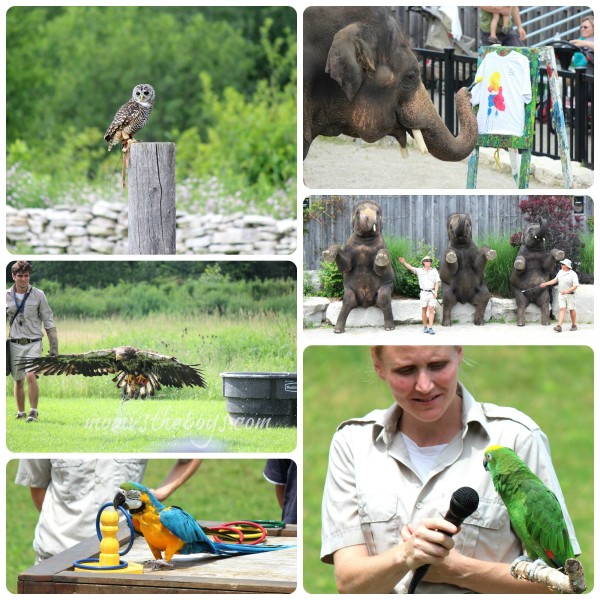 African Lion Safari offers plenty of free onsite parking, making it easy to return to your vehicle for bathing suits or food and you'll find lots of picnic areas to relax for lunch. If you opt to buy your meals at the park, there are a number of snack shacks as well as an air conditioned restaurant. The Pizza Pizza kids meals came with animal cookies as well as a Souvenir case.
Visit the African Lion Safari website to plan your visit!
disclosure: We received complimentary tickets to visit African Lion Safari, however, all opinions expressed are honest and my own.