My boys have always been fascinated with other countries around the world, maybe they just take after their mama! When I was little I had pen pals from all over the world and kept sending hand written letters to overseas friends until adulthood. When I was 18, I got the thrill of a lifetime when I traveled to Australia, a place I knew a ton about thanks to my two pen pals from that country and the following year, one of my very own pen pals from Japan came to stay with me at my house during one summer. 
Or maybe it's because their Uncle currently lives in Australia and sends them books and stuffies that feature animals from Down Under. It seems we are often looking at our large wall map, checking off cities we've visited or mapping daddy's travel path for a business trip or following along on the Aussie Uncle's adventures!
If you have a child that has a keen sense of adventure, or even needs some help in the geography department, than you'll want to check out Little Passports!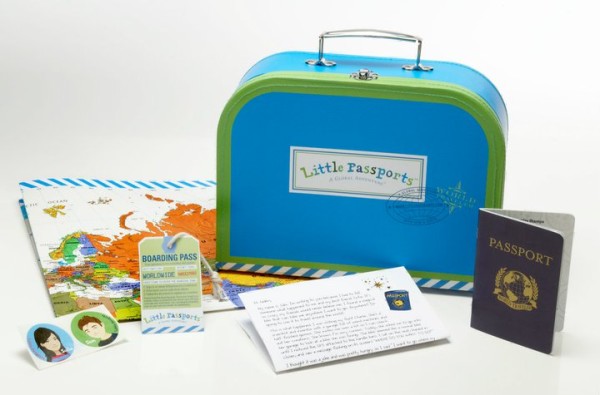 Little Passports is an educational monthly subscription box, that fosters excitement about geography, history, and culture (including food) by following the world travels of characters Sam and Sofia on their GPS enabled scooter! Each month kids receive a special package from Sam and Sofia with hands on activities and recipes from the places they have visited.
 How it Works 
Sign-up for a Subscription Package
Sign up for one or both of our subscriptions and follow Sam and Sofia on their exciting adventures around the USA and the world. Inspire a love and understanding of the world as your child learns about a geography, history, culture, and language in a fun and memorable way. We offer two subscription packages:
Choose Your Subscription Plan & Duration
There are several different subscription plans depending on what works best for you. Sign-up for the convenience of our month-to-month plan or sign-up for a set number of months upfront. If you decide to sign-up or gift a set number of months upfront, you can also renew your subscription so your child doesn't miss out on any adventures.
Enjoy Monthly Adventures
Watch as your children race to the mailbox every month to learn about Sam and Sofia's latest destinations. Monthly packages arrive filled with lots of goodies and access to online games and activities.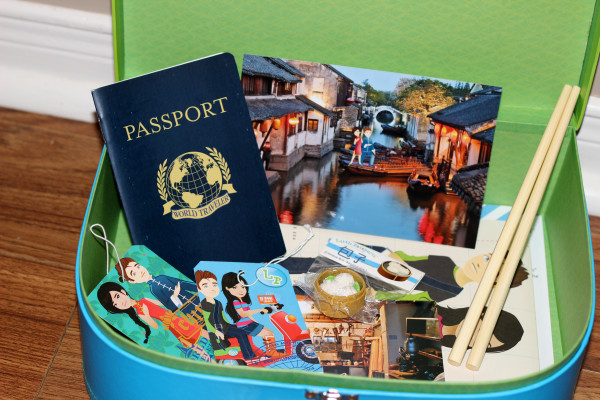 My boys fell in love with the suitcase right away! They love special boxes to share their treasures and this one is super cool. They immediately stuck their travel stickers on the outside of the case to show where Sam and Sophie have been, and they liked adding the stamp to their passport too! Can you guess where Sam and Sophie traveled to last month?? That's right! CHINA!! Our package included photos, a little eraser in the shape of Chinese buns and chopsticks that were even engraved with Sam and Sophies faces! I dazzled the boys with my amazing chopstick skills! haha! I am pretty bad, but they don't know any better, so shhhh….don't tell! 
I think this is an awesome gift for grandparents or aunts and uncles to give, because it's the type of gift that the child can enjoy each month. I know my mom is always calling me asking for gift ideas for the boys before Christmas and birthdays because she has no idea what to buy them, and their other grandpa always sends money. It can be hard to shop for kids you don't see very often and this is great gift idea for both boys and girls of varying age groups. It's a win! 
And you can win too! Enter below to win a one month subscription so you can check out Little Passports on your own! 
US/CAN