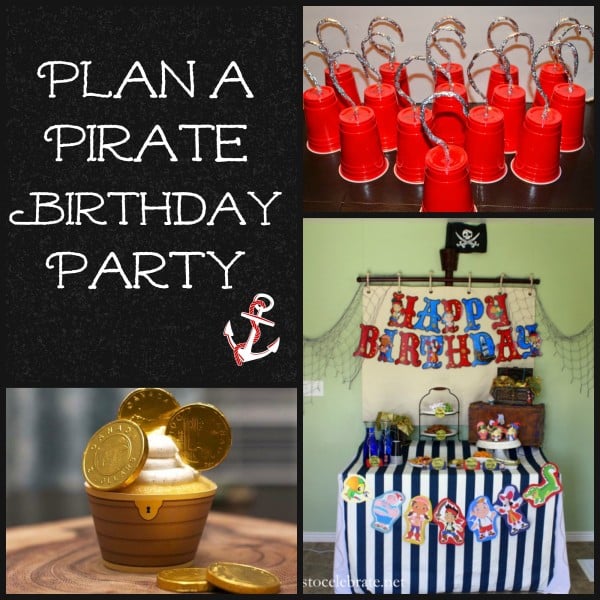 Aaarrrrr Mateys!!!! I've rounded up all you need to throw a fun Pirate Birthday Party from the cake to the games to the rockin decor!! And don't forget the Pirate loot (bags) or those little scally wags will have you walkin' the plank!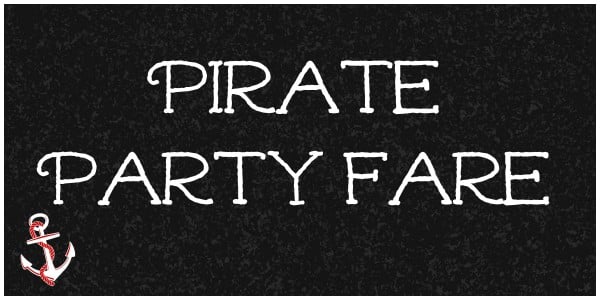 Pirate party fare including Fish Sandwiches, Fish & Chips (hilarious), Gummy Sharks, Pixie Sticks, Edible Necklaces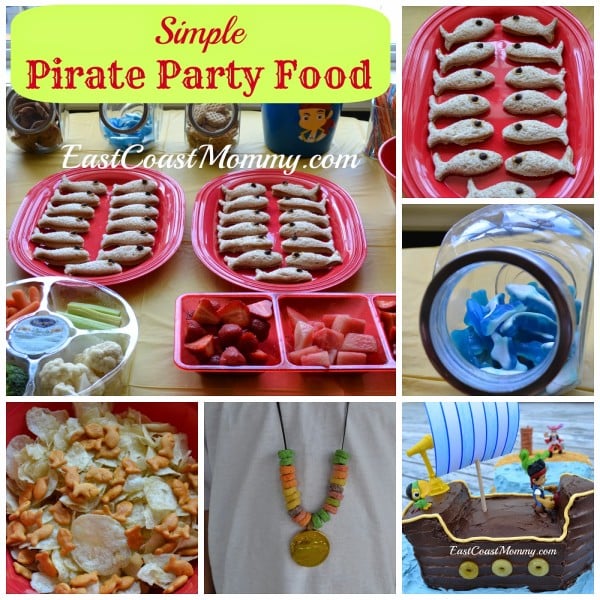 Pirate Snacks including Cheese Maps (genius!), Fruit Swords, Fizzy Water, Yo Ho Ho's and more!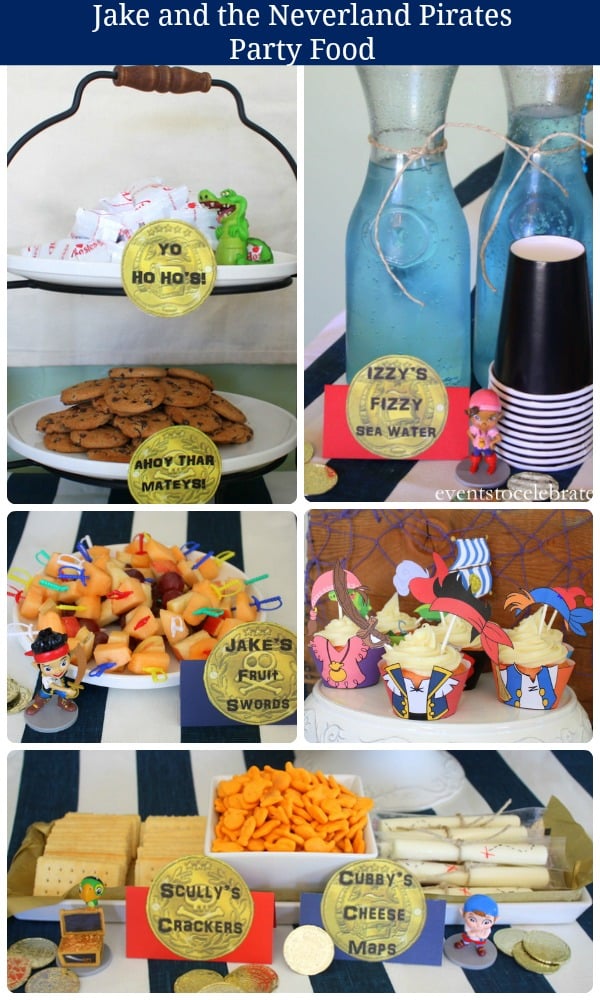 Pirate Bananas, Hot Dog Squids and more!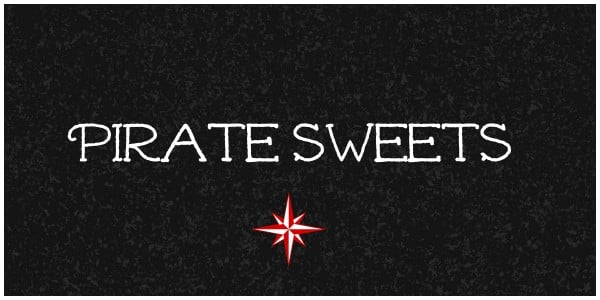 Jake and the Neverland Pirates Cake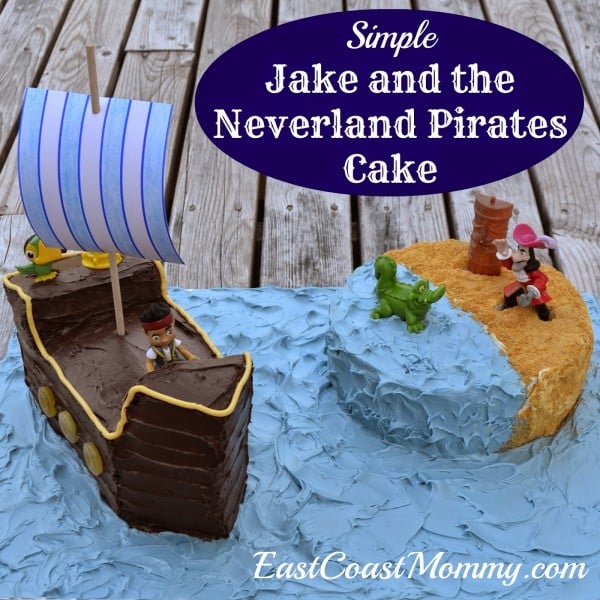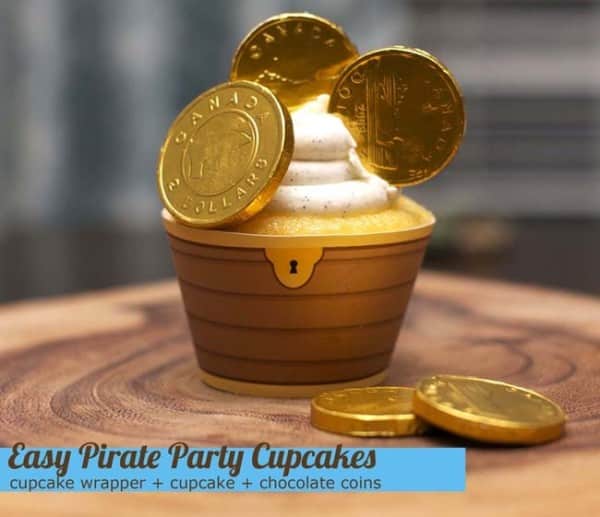 Candy Buffet and  a Super cool Watermelon Shark
Jake and the Neverland Pirates Cake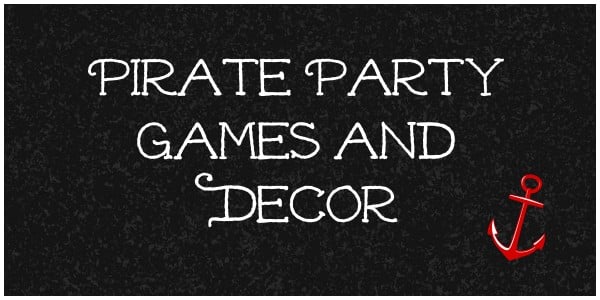 Pirate Party Activities ( love the idea of the Treasure Map!)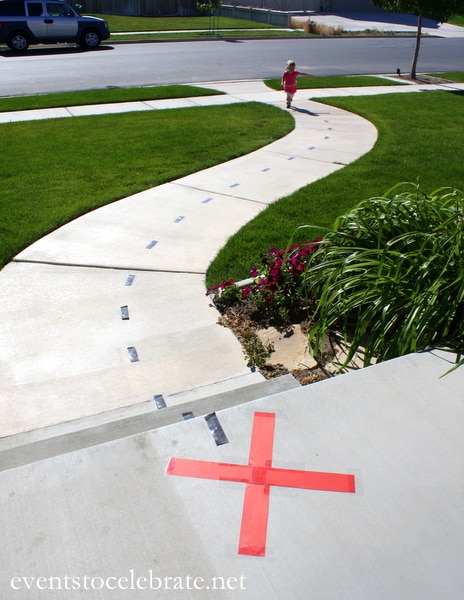 Jake and the Neverland Pirates Party Decor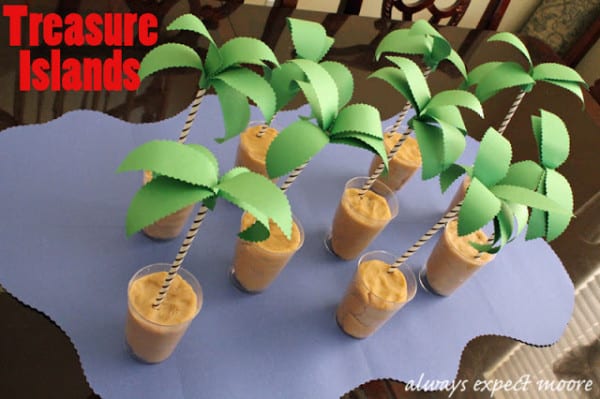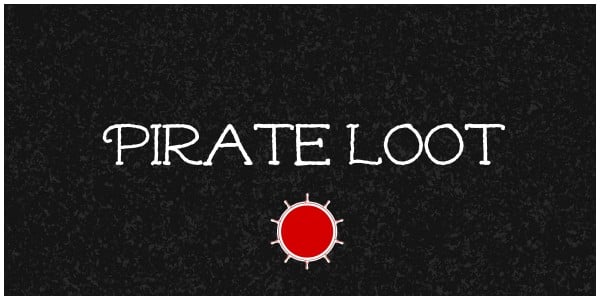 Jake and the Neverland Pirates Loot Bags