Welcome to my Family Guide to a Weekend in the Waterloo Region, if you are just joining me here, pop on over to Day One where you can get all the ins and outs of The Cambridge Butterfly Conservatory, Chicopee Tube, and Taco Farm.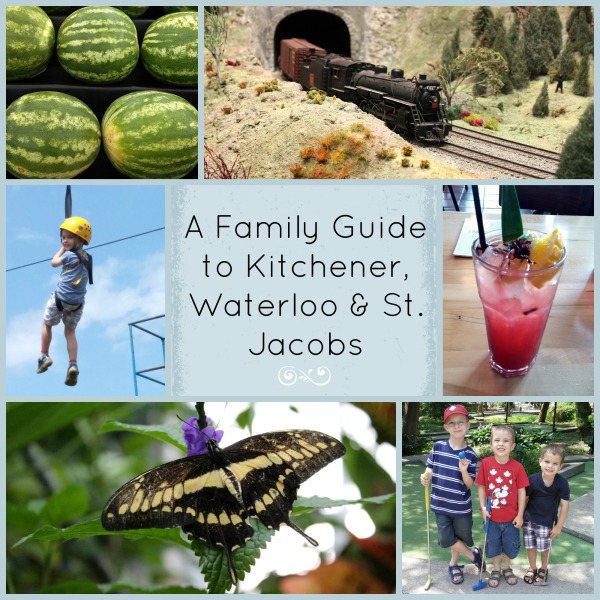 Now let's move on to Day 2!
After waking up at the newly renovated Holiday Inn Kichener Waterloo, enjoy a fabulous hot breakfast at Embers Restaurant (Contact Jennifer Burton direct at 519-894-8520 and mention Mom vs the Boys, she will include breakfast complimentary to your reservation!) You won't be disappointed, there were so many great things to choose from, even yogurt parfaits and premade smoothies!
Start your day bright and early, and scoot right over to the St. Jacobs Farmers Market, it's a must-see for the region! My family loves St. Jacobs and the boys get super excited when they spot mennonite horse and buggies touring the streets. The market is a busy place with many vendors both inside the Harvest Barn and out all selling their local wares. We even got an inside look at all the cows ready to be auctioned, it was stinky, but well worth the assault to the senses seeing hundreds of cows all in one place! The boys were truly fascinated! The farmer's market is open Thursdays and Saturdays 7am to 3:30pm all year.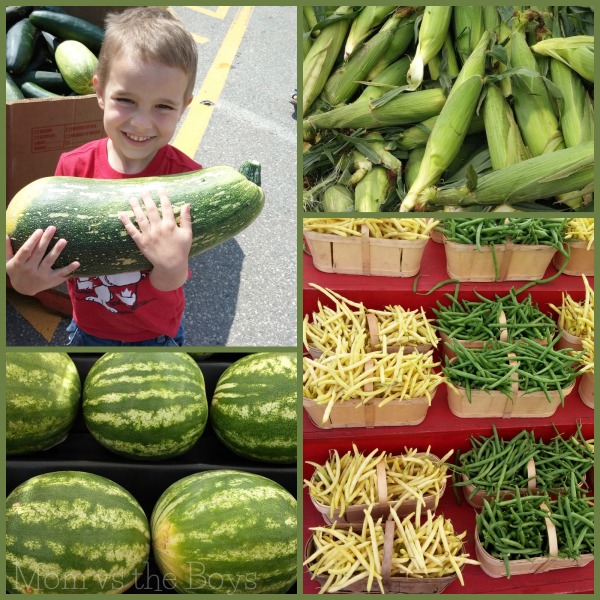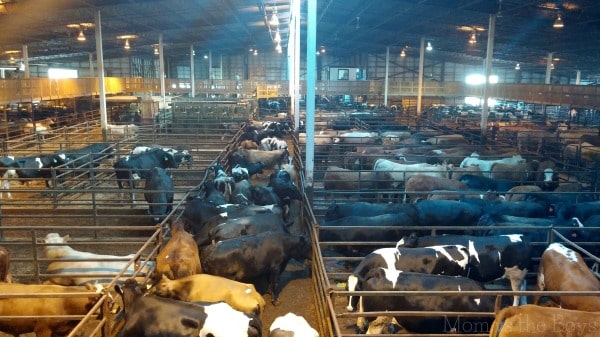 Next, take a short drive over to St. Jacobs Aberfoyle Model Railway. My husband and I had visited during a visit in the wintertime and we knew the kids would love to see all tiny people, buildings and trains in action! The attention to detail is impeccable and you can tell right away that it was a labour of love building and creating each display. Be sure to stay to witness day to turn to night, as all the street lights, windows and even campfires light up one by one. You'll be amazed all over again but what you can now see inside of the buildings! Children may have a hard time seeing the full display and will need to be lifted up. It would be great if the exhibit had a couple of step stools handy.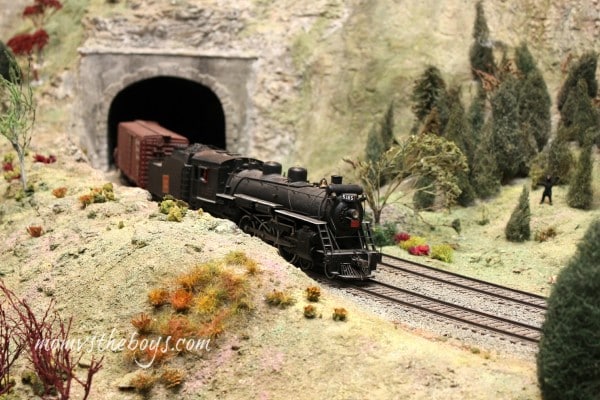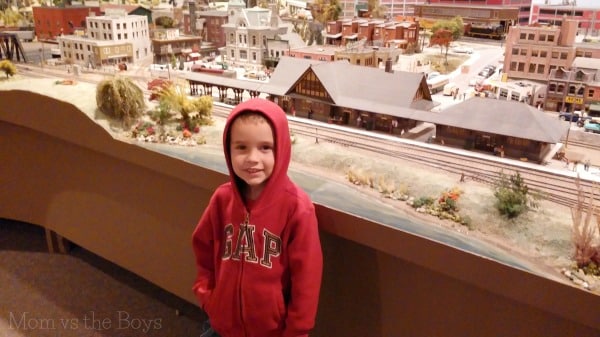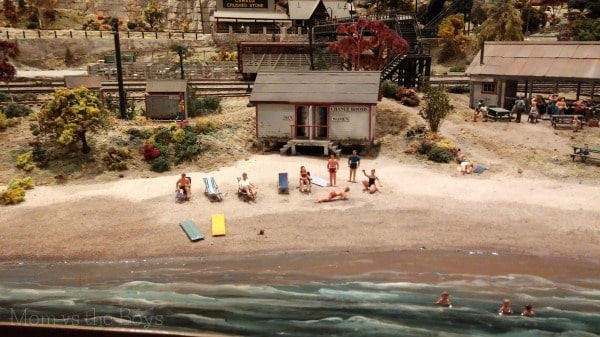 Ready for some lunch? Wander down King street and you will be met with many choices. When traveling with the family, Stone Crock at 1396 King St. is a great choice. Plenty of seating, a casual atmosphere and they are known for their lunch and dinner buffets, but be sure to save room for a piece of their famous homestyle pies! They looked amazing and my mouth was watering just looking at the huge bowl of whip cream for topping!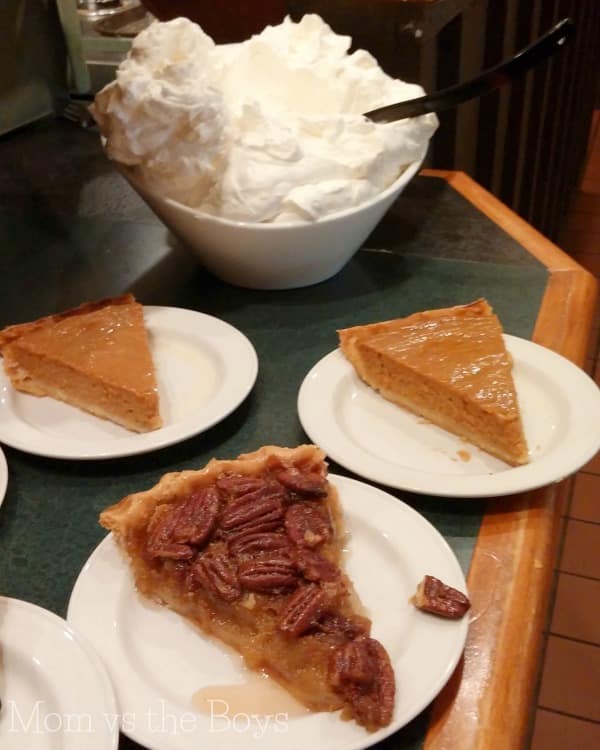 Now that you are fueled up, get ready for another adventurous afternoon at Bingemans! There is soooo much to do at Bingemans, so you'll have to decide what your family likes best. While the weather is still warm, hit up Big Splash, where you can ride waterslides and splash in the wave pool and spray and play area. Our family had a blast trying out the Mini Golf Course. There are two courses to choose from, or you can play both and the price is only $5 a round. The courses are both pretty easy and the kids were able to play well, we even saw a few hole in ones!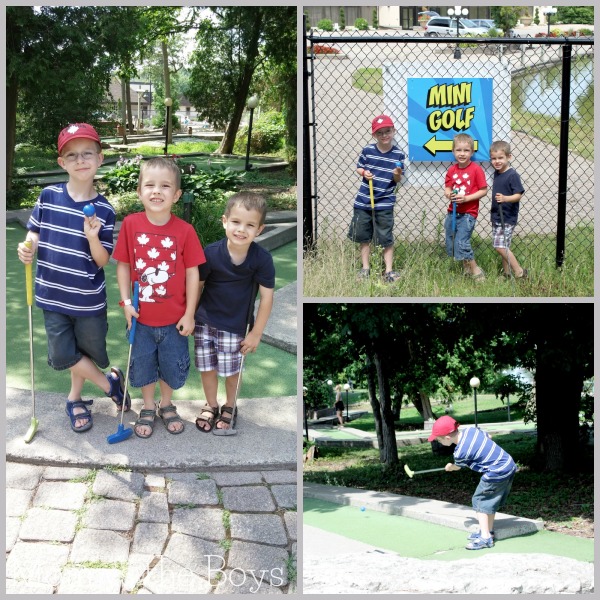 We also let the boys have a good turn playing at FunWorx, they have been there before and love it! It's not nearly as much for adults to hang out and wait, but kids will go crazy for the interactive three-level indoor play structure. You can also try Kingpin Bowling which looks like a lot of fun. Visit the Bingeman website for full details on all their attractions!
So there you have it, to days packed full of fabulous fun in the Kitchener/Waterloo and St. Jacobs region. You can follow the itinerary I've set up for you here or mix and match with days and venues that work well for you. Be sure to plan a stay when the St. Jacobs market is running, you won't want to miss out! I highly recommend the garlic butter from Garlic King, it's amazing!
Enjoy your stay in #KWawesome
All of the activities and accomodations were complimentary and coordinated by Explore Waterloo Region. I was not compensated in any other manner. All opinions are my own and not influenced in any way.