When we first purchased our house, I was really excited to have an ensuite bathroom. After growing up in a house with only one washroom, I was just really excited to have the privacy I guess, but little did I know the future held three boys in store and now I couldn't be more grateful for that small sanctuary.
The "boys bathroom' can be a bit of a nightmare, I try not to even go in there unless I'm cleaning it, but cleaning their bathroom is like trying to brush your teeth while your eating an oreo – disgusting and pointless. It's only a matter of minutes before it's dirty again!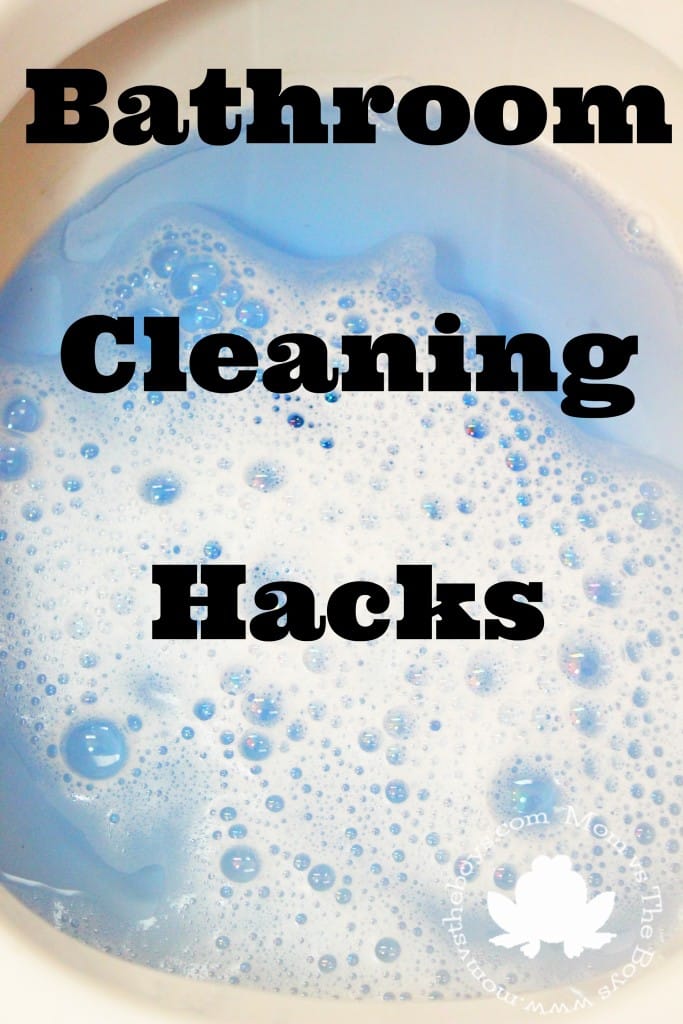 Today I'm sharing a few Bathroom Cleaning Hacks to get the job done quickly, trust me, you want to get in and get out as fast as possible when you are doing everyone's most dreaded chore!
1. Apply magnetic strips behind cabinet doors to hold tweezers, bobby pins, and other small magnetic objects.

2. Use dryer sheets to remove soap scum off of shower.

3. Clean your shower head by soaking it in a plastic bag with vinegar. You don't even have to remove the shower head, just attach the bag with a rubber band.

4. Attach multiple towel racks to the back of the door, for a shared bathroom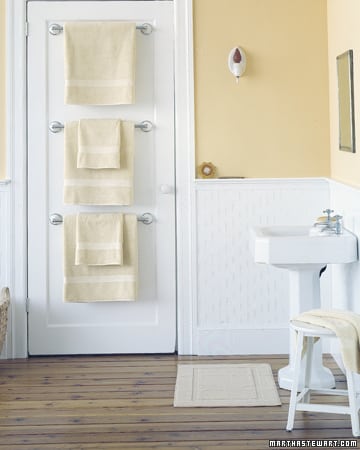 5. If your toothbrush holder is dishwasher safe, it's the easiest way to thoroughly clean it.
6. Soak bath toys overnight in a bucket filled with 3/4 cup vinegar per gallon of warm water, then rinse thoroughly and allow to air dry. If they are dishwasher safe, pop them in for a cycle to sanitize.
7. To prevent bath toys from growing mold inside of them, use a hot glue gun to fill the holes. They will still float but water won't get in.
8. Use a spice rack, or create your own, to hold nail polish bottles. Use a larger version to hold shampoo, hairspray, shaving cream etc.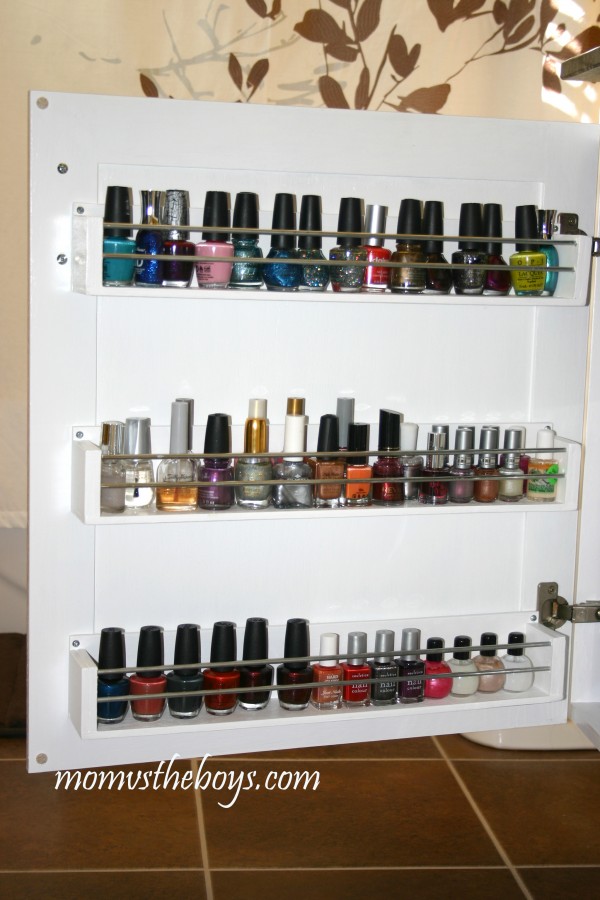 9. Wash shower curtains and liners in the washing machine. Let air dry. Trust me, if your tub is anywhere near your toilet and you have boys, you'll need to do this. 
10. Use a toilet wand like the Clorox® Disinfecting ToiletWand® Toilet Cleaning System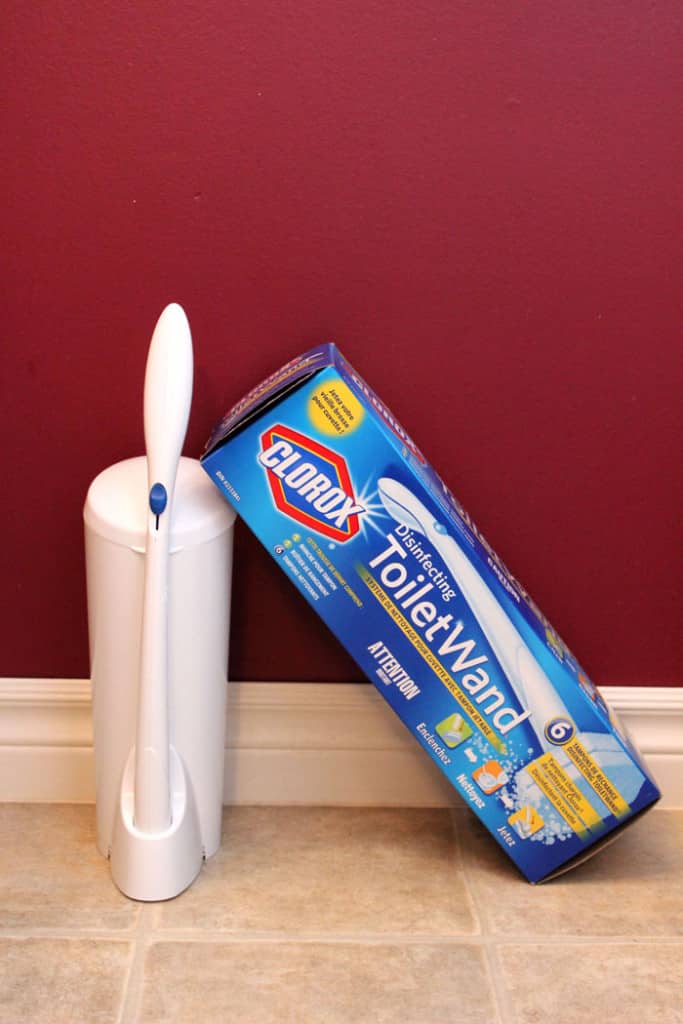 The system comes with one ToiletWand® handle and six disposable, disinfecting cleaning head refills, preloaded with Clorox® toilet bowl cleaner that powers through tough stains and kills 99% of germs and bacteria. The spongy head conforms to surfaces and scrubs hard to reach places, even under the rim. Plus, the kit contains a streamlined storage caddy that you won't feel the need to hide out of sight.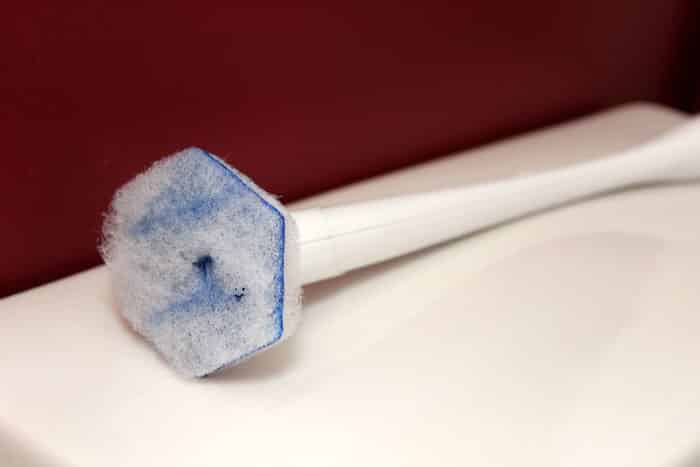 What I love about this system is the brush head is pre loaded with cleaner and it's flexible and small so it can reach areas of the toilet bowl that my other toilet brush can't. It also means I have less to carry around the house while I'm cleaning all of the bathrooms. Normally, I would have to lug around the toilet brush with the bottom section to catch drips and a bottle of cleaner. With the Clorox® Disinfecting ToiletWand® I just need to snap on a new brush head and go. I dispose of the used head in the bathroom garbage can and just return the wand when done. 
Ideally I'd like to have one in each washroom though, because the refill pack comes with only six brush heads. With three washrooms in the house that is only good for two cleanings and we are out. 
Follow @Clorox on Twitter for news and updates