In the months leading up to my 40th birthday I did a lot of soul searching. I realized there were a couple of things I valued but probably also took for granted. The first my health/body, the second my best friend.
I didn't want turning 40 to be a big thing, I didn't want to dread getting old. I prepped myself by reading article after article about how turning 40 was the new thirty and how great everyone felt, but truth was, I didn't feel that way at all. 40 brought with it an annoying pain in my knee that won't go away and a fatigue that I haven't felt since having three babies in the house. The milestone birthday definitely hit home that I'm never going to be as young again as I am right now, and I'm going to have to start taking care of my body.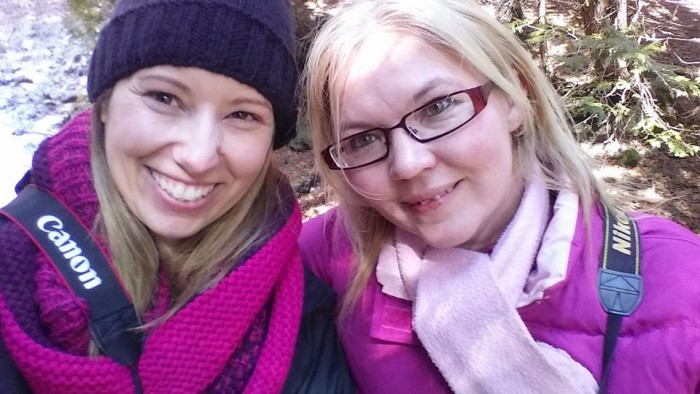 I don't turn 40 alone though, my BFF who I don't get to see nearly enough has a birthday in same month and we were in this together! For years we had talked about doing something special to celebrate our 40th birthdays and when the time came, I knew just the place!
Ste. Anne's is a majestic stone spa location on the rolling hills of the Grafton, ON countryside. Our jaws dropped and our feelings soared as we caught our first glimpse of the rustic stone arches and old world statues in the garden. It was like taking a step into a fairytale.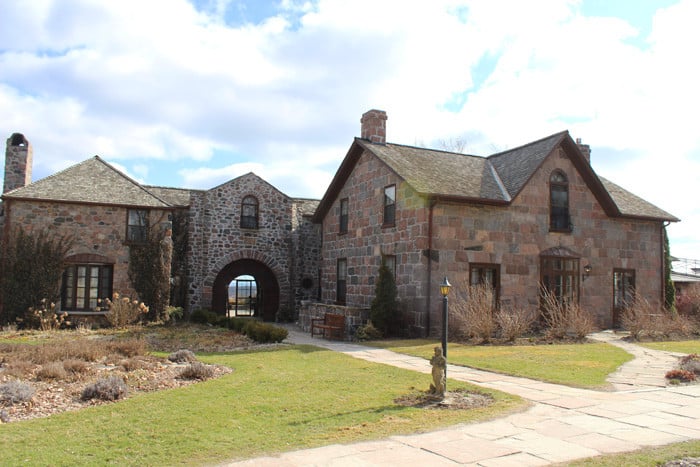 Upon arrival we were handed our robes and given a quick tour of the main building. I loved that our weekend was already planned and required virtually no thinking from this point on. We didn't even need to locate where our classes and treatments would take place, we simply relaxed by the fireplace on the couch and waited for someone to come get us.
Wellness
To start our day we attended a Stretch Wellness Class.  Our instructor lead us over to the building that was much more than I had expected. The room was cozy and warm with a fire burning in the fireplace and sun shining through the large windows. The wooden floors, unique furnishings and view of the garden set the perfect atmosphere to unwind and relax. The 45 minute class entailed gentle stretching of the entire body that worked at re-energizing our limbs and organs. It was a great way to start the day and reminded me of how much I used to enjoy a good stretch session. Now that I've had a refresher I plan to keep it up at home.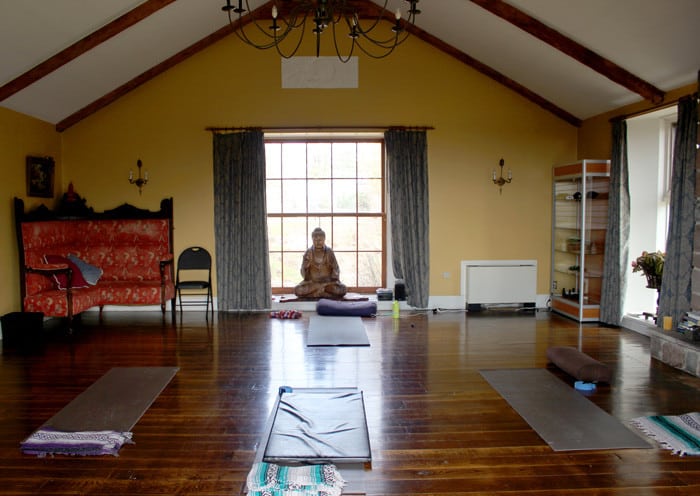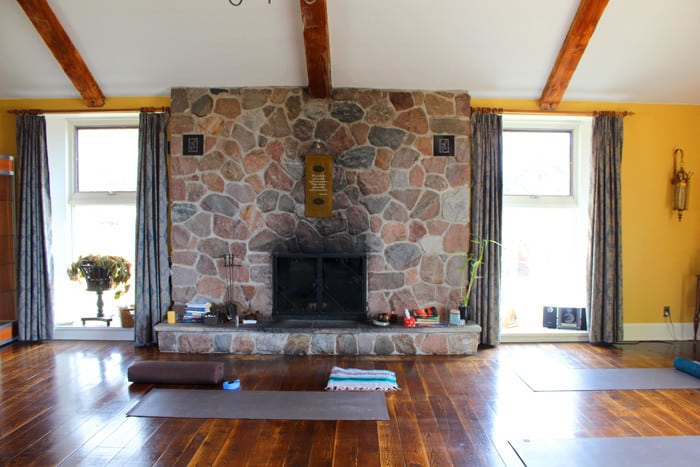 Hiking
Once we were feeling long and limber we headed over to the dining room for lunch before hitting the hills with a good hike. Both of us have a healthy love for nature and photography so we were very excited to get out and about in the fresh air with our cameras in hand. Even during a mucky spring the landscape was still beautiful. We enjoyed coming across all kinds of suprise bridges and resting spots on our adventure. Ste. Anne's Spa sits on 400 acres of rolling Northumberland Hills, after checking out the three hikes on our trail map, we opted for the Black Trail which was a nice 2.3 km and helped us work up an appetite for tea time!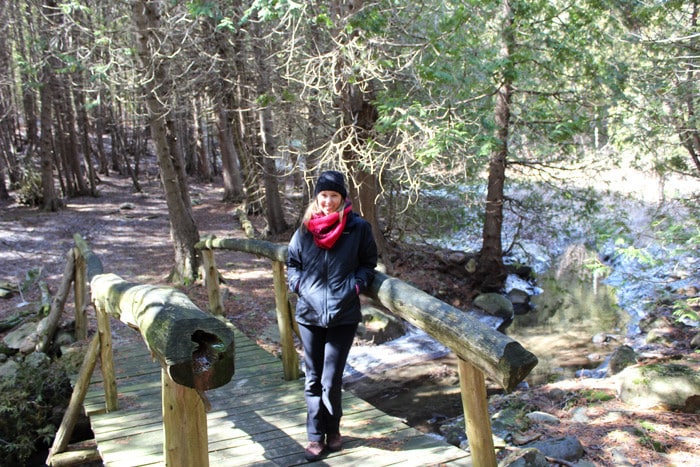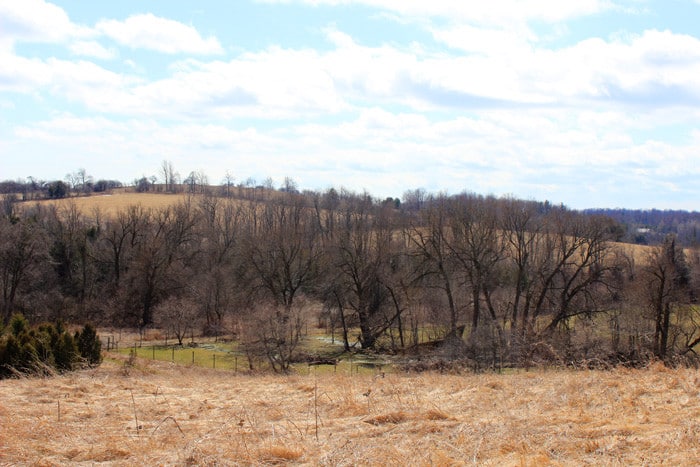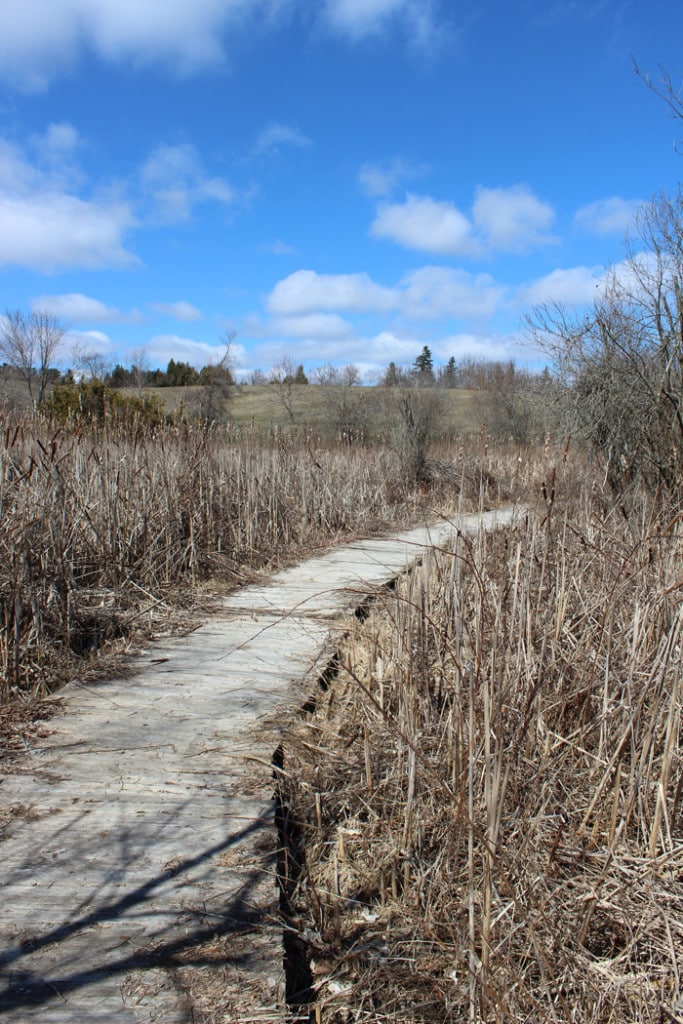 Dining
Ste. Anne's Spa believes in nourishing the body on all levels and the food did not disappoint! You could definitely taste the freshness and care that went into preparing every meal. One of my favourite meals was the Ste. Anne's In House Burger I choose for lunch. The free range beef patty came with bacon, brie and sauteed portobello mushrooms, so good! Tea Time was exactly that, we enjoyed a sampler 3 tier silver platter that was simply adorable and scrumptious! The dessert tier came complete with a chocolate tea cup filled with mousse. The good news is Ste. Anne's often shares recipes on their website blog. I found this recipe for this refreshing Raspberry Sorbet that we happened to enjoy scooped onto the top of a chocolate brownie one meal!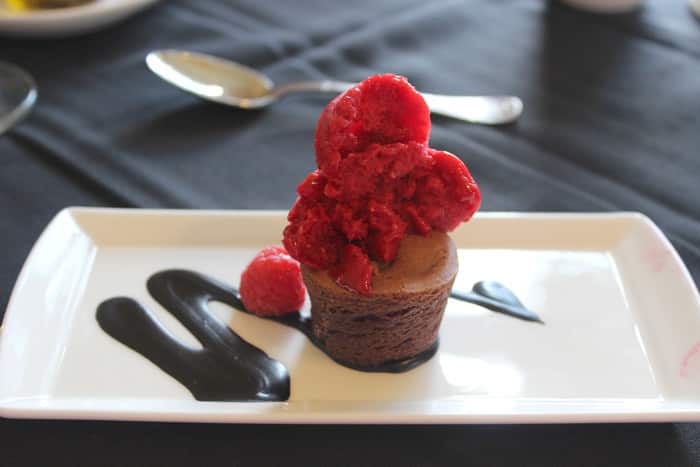 Ste. Anne's does not serve alcohol but you are welcome to bring a bottle of wine to the table, and we definitely tool advantage of that for our evening meal. When our waiter noticed our bottle she immediately brought us an ice bucket to stand next to our table to keep things cold. The dress code for meals, even in the evening is very casual. You will see plenty of white, with many in their robes and some in their yoga wear.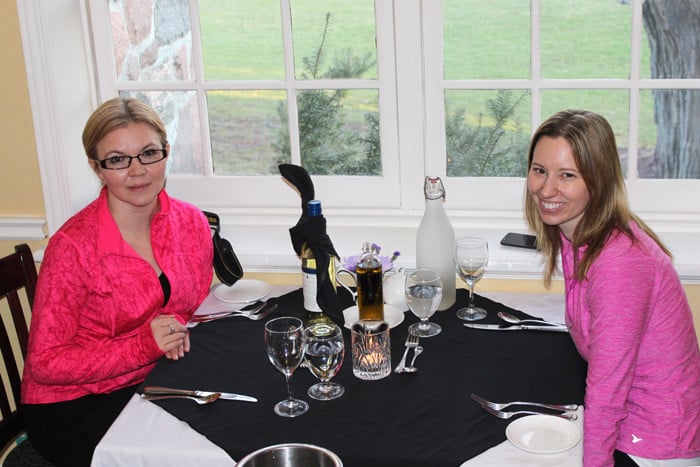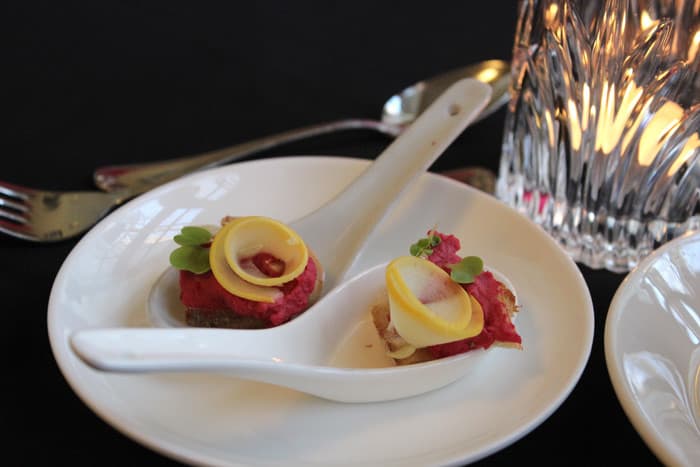 Accommodations
Depending on the nature of your stay, there are accommodations to suite every party. For our small girlfriend getaway, we were given the Flower room in the original wing of the main inn. The room was quaint and charming with antique furniture, two comfy beds and seating area that we cozied up in late into the night in front of a working fire place. The bathrooms were modern with an amazing tiled shower including waterfall shower head and heated floors.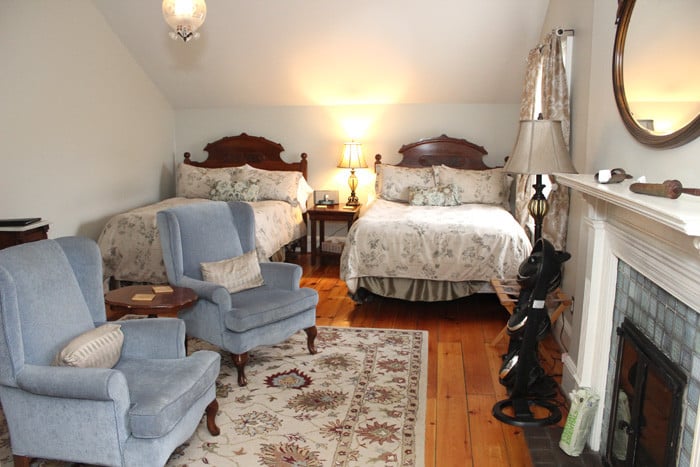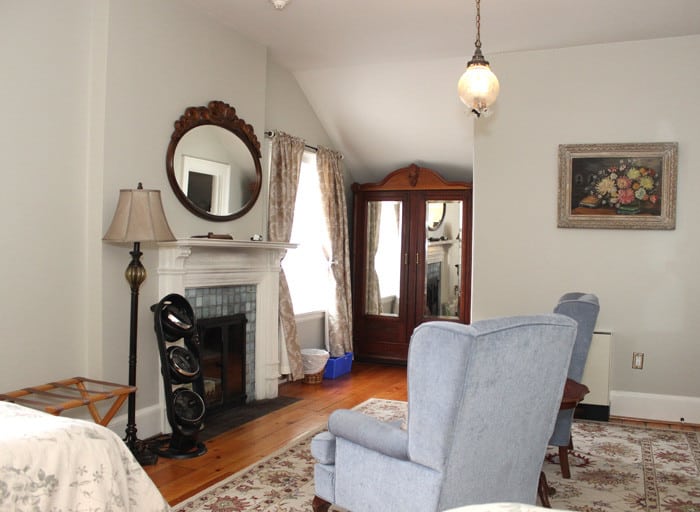 The Fieldstone Grotto
We were really looking forward to visiting the Grotto and got our chance after tea and before dinner. It was a really nice way to relax late in the afternoon. The area is not as big as I had expected but we had choosen a quiet time and had the place all to ourselves. The Grotto is a year-round facility that features a hot tub, a plunge pool for cooling down after heating up in the hot tub, and a lap pool where you can swim against a current. The plunge pool was too cold for us in April but might be great for someone braver for a quick cool down, the hot tub is 104 afterall and we definitely grabbed some cucumber and lemon water to refresh after the heat.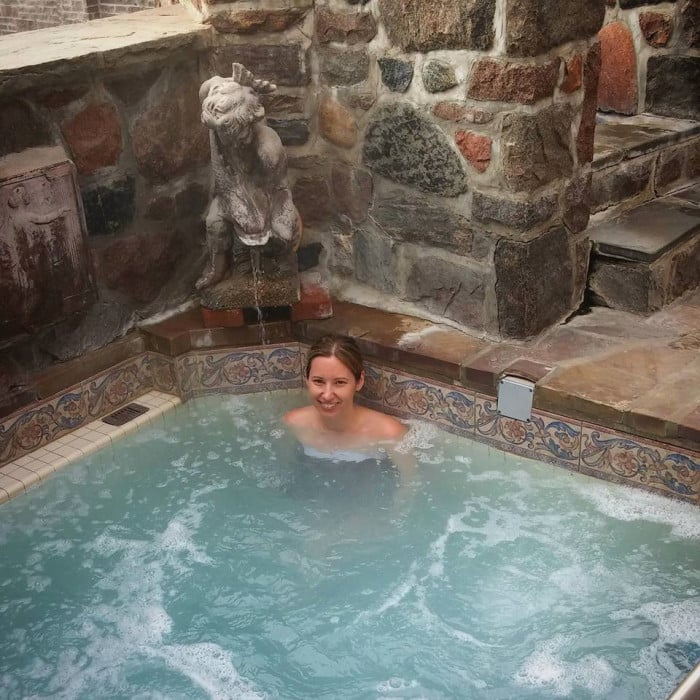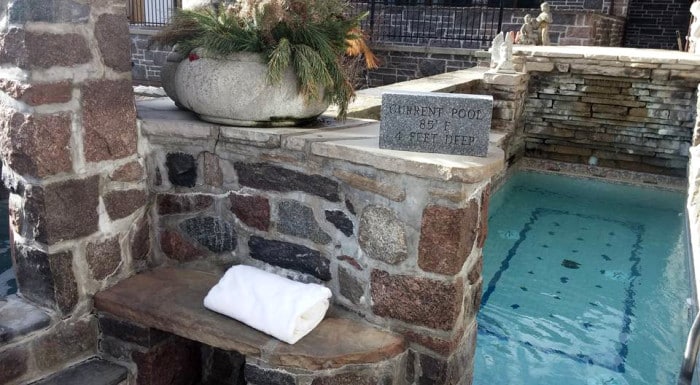 Spa Services
Ahhh….decisions, decisions…..It was a tough time for us spa newbies to decide what we wanted to try out. We knew we wanted our treatment to be relaxing and nothing to vigorous that would leave us sore the next day. In the end, our two minds were in sync like they usually are, and we both picked the Coconut Breeze treatment. This treatment uses a heavenly homemade lime and coconut body butter that is gently massaged onto your body after an exfoliation and hot shower. We both raved about our spa therapists who did an amazing job of making us feel very comfortable and relaxed. It was an amazing experience that of course has us wanting more!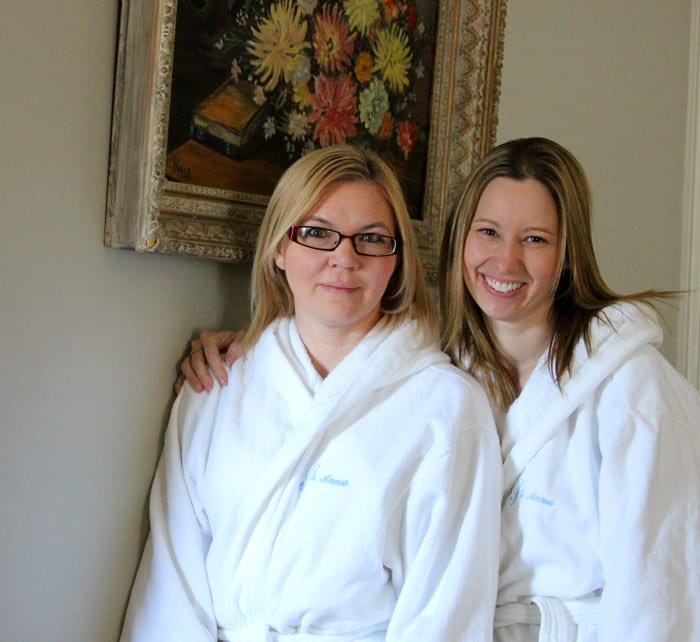 Our 40th birthday getaway was a complete success and we couldn't have asked for more. We took our friendship to a whole new level after all these years as we bonded in spa robes and wine by the fireplace. It sure was fun to have a good old fashioned sleep over once again. We explored the countryside, learned some new stretching techniques and had our bodies completely rejuvenated. Our complete Ste. Anne's experience from our first look at the stone gate to the last sad goodbye was completely spa-mazing! 
Ste. Anne's, you had us at hello.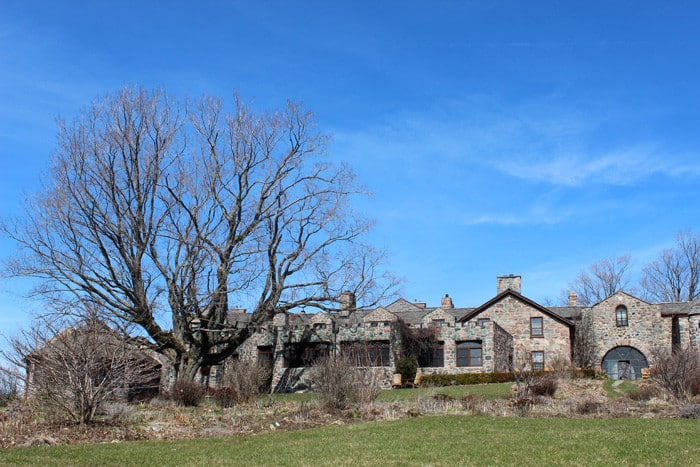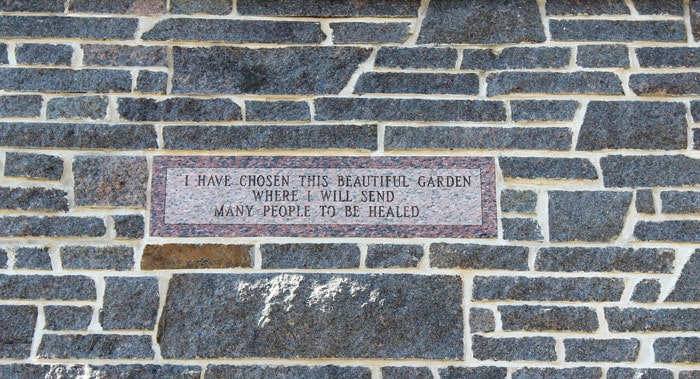 disclosure: We received a complimentary stay with Ste. Anne's Spa, however, all opinions expressed are honest and my own.