Blue Jays fans will be excited to get their hands on the new limited edition Brita hydration bottles this summer to proudly cheer on their team!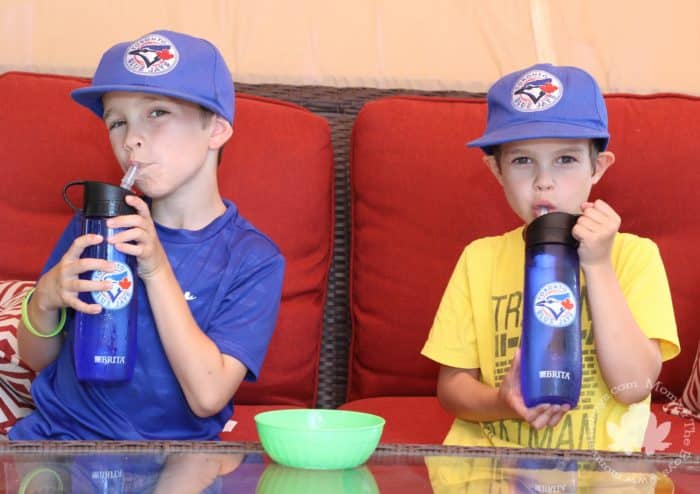 These new Brita bottles hit a home run with my little Blue Jays fans! The bottles are tall in size and can hold about 22oz in water. With the heat we've been having lately, this is a great way to transport a lot of water to our soccer practices and games, it's so important to stay hydrated!
The hard shell bottles are a striking blue colour with the Toronto Blue Jays logo and the back of the bottle measures out liquid in both milliliters and ounces, complete with little baseball bat lines. The trademark Brita filter system is inside the bottle providing each sip with fresh, clean tasting water. The lids have a handy loop to assist in carrying and a soft flip top spout to drink from.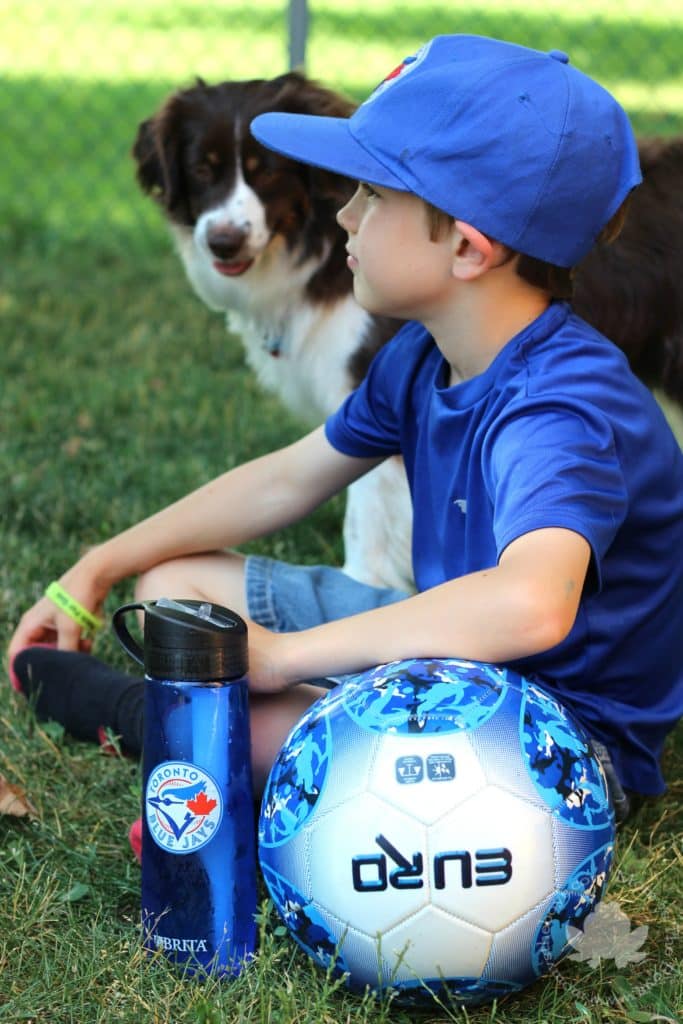 Whether you are sipping water at your desk at work or on the go like my sporty boys, the Brita Blue Jays water bottle is the perfect companion! They are only available for a limited time so grab one while you can! You can pick one up today from the Jays store at the Rogers Centre, other Brita bottles are available at major retailers across Canada.
Let's Go Blue Jays, Let's Go!!!