Sometimes being a brother is even better than being a super hero
~Marc Brown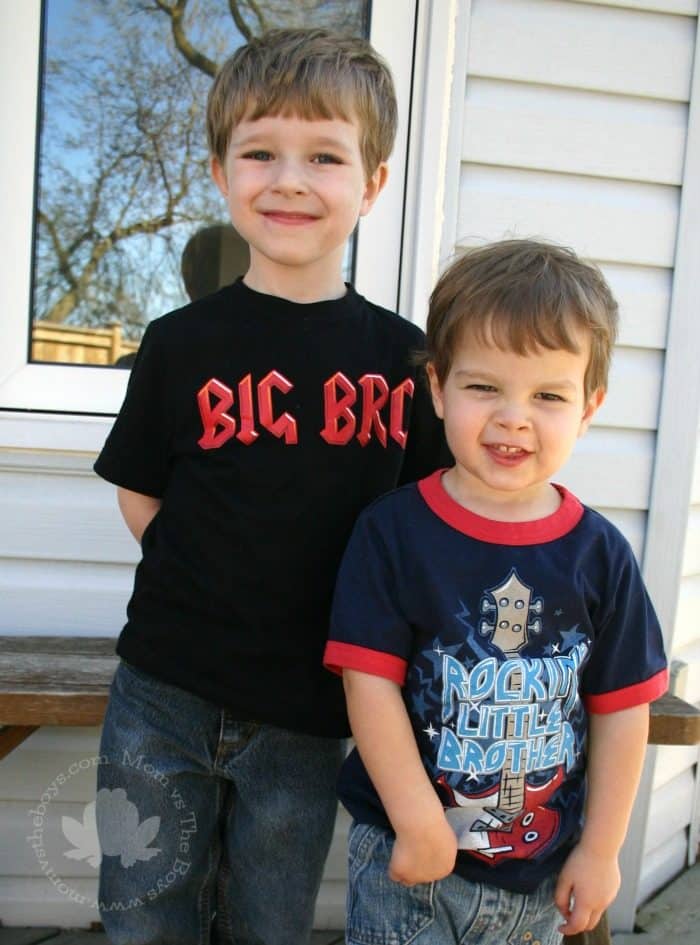 There's no doubt about it, brothers have a special bond. They giggle and sweat, wrestle and cuddle, play and compete, tease and defend each other, all before lunch. They have a relationship that is unique and amazing and it's certainly one to celebrate! 
With 3 boys of my own, we've had our share of big brother and little brother shirts and they were always a hit. The kids were proud to wear them and everyone thought they were adorable!
I've rounded up some of the cutest brother tees I could find to share with you guys! Check them out! 
B is for Big Brother
Etsy Seller Cotton Laundry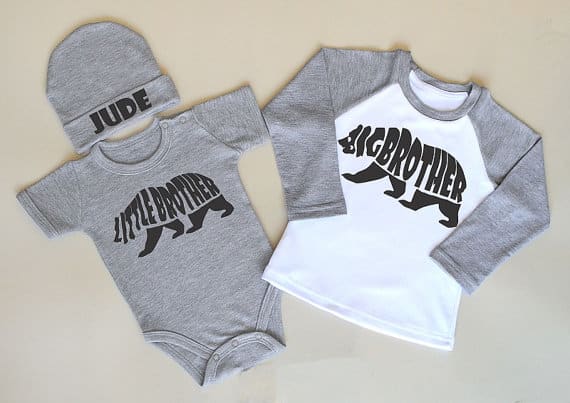 Big Brother/Little Brother Bear Set
Etsy Seller Little Princess Tara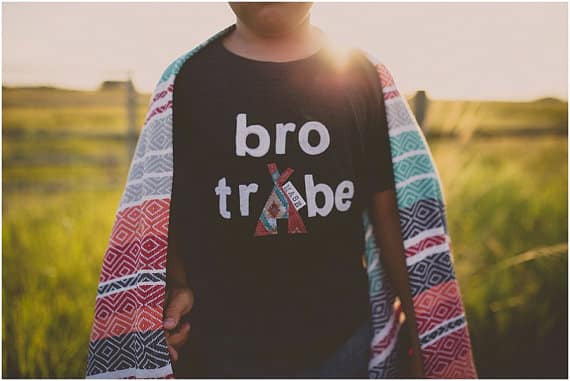 Bro Tribe – You can personalize this one!
Etsy Seller Swanky Shank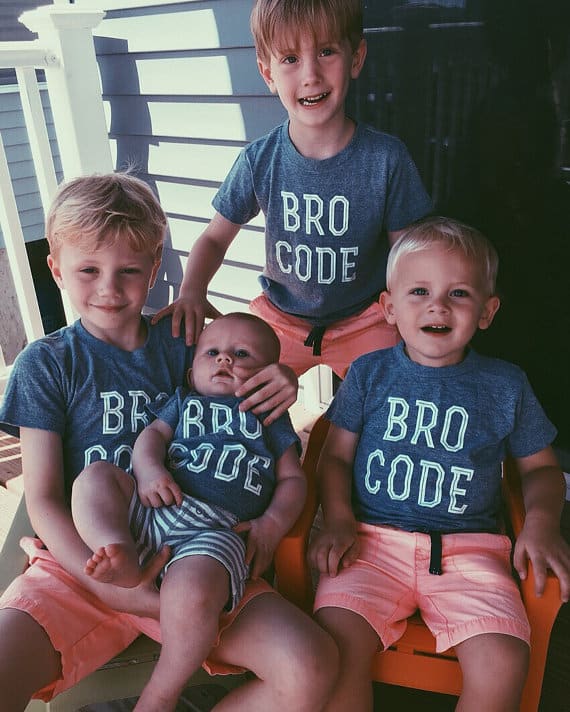 Bro Code
Etsy Seller Citizen Beach Apparel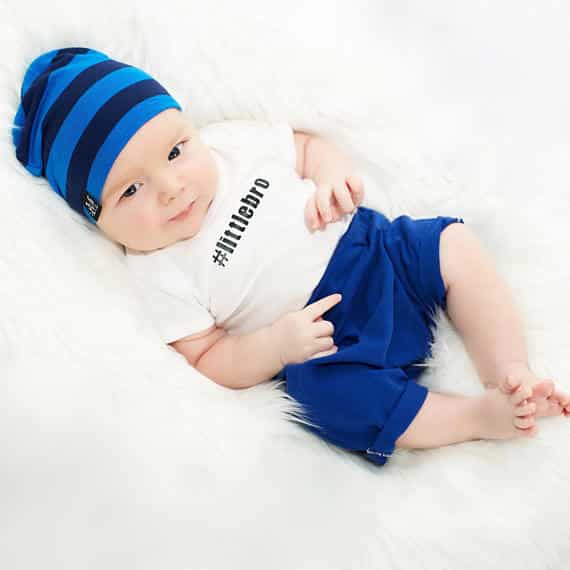 #littlebro
Etsy Seller Mama Holden Co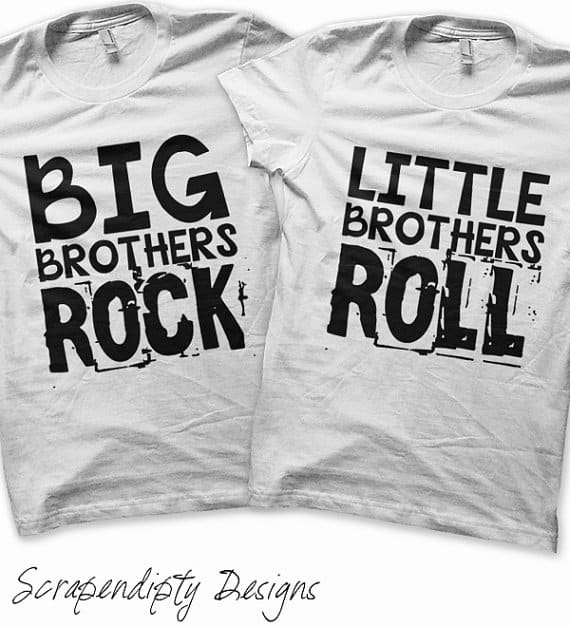 Big Brothers Rock/Little Brothers Roll (iron on transfer)
Etsy Seller Scrapendipity Designs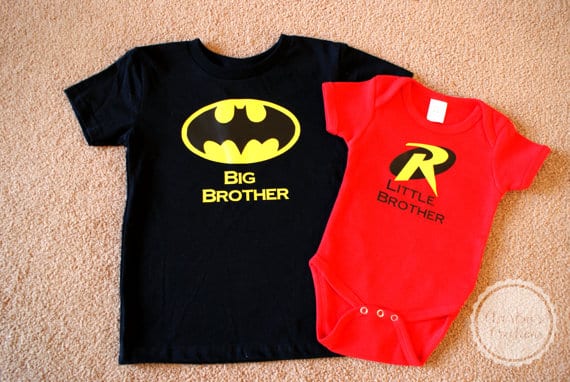 Batman/Robin
Etsy Seller ChristinesCreations9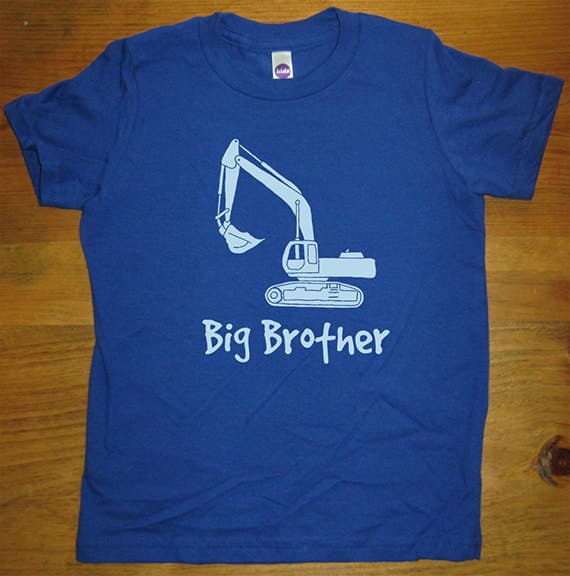 Big Brother Tee
Etsy Seller Sunshine Mountain Tees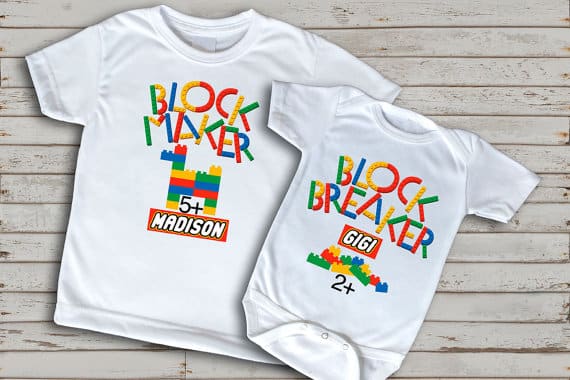 Lego Personalized Tees
Etsy Seller Said the Crow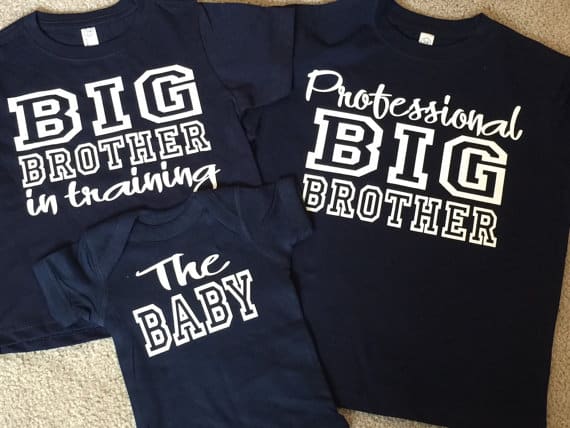 Perfect for three boys
Etsy Seller Oodles Decals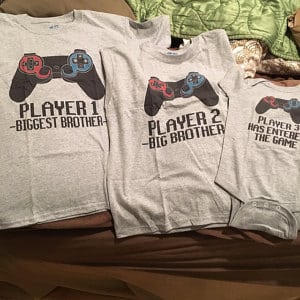 Gamer kids, Player 3 has entered the game, love it!
Etsy Seller REVOLUTION46R46
Hope you love these brother tees as much as I do! I love how there's shirts for just a set of brothers up to a full crew of boys to choose from! Any of them would make a perfect gift for birthdays, Christmas or when a new brother in the family comes along! If you are thinking of a baby shower gift, be sure to check out my free baby shower tag printable for new baby boys!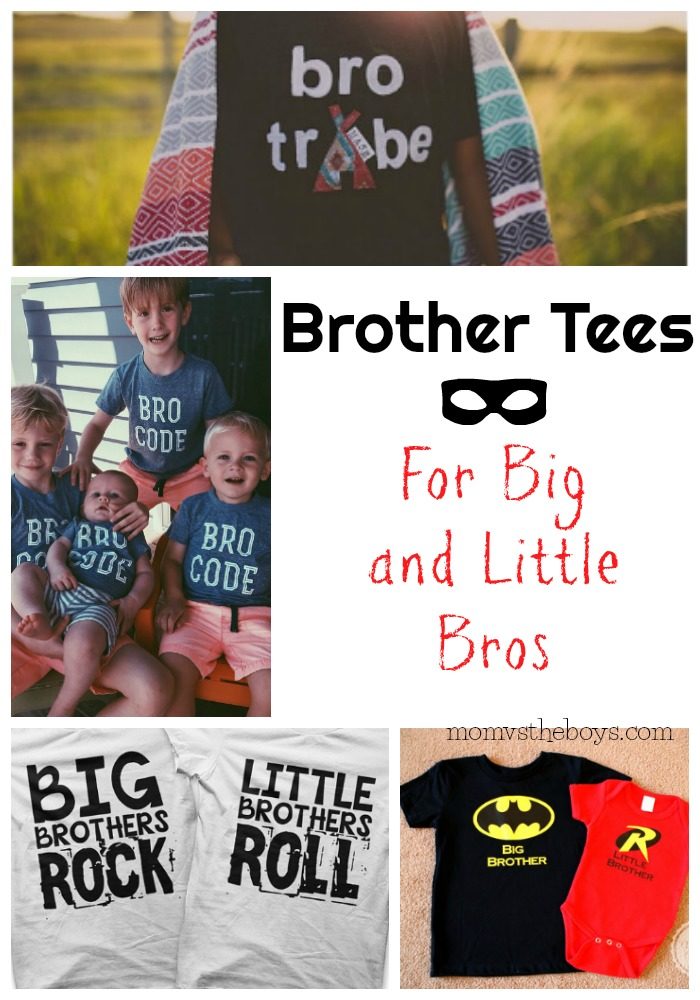 This post contains affiliate links