This Hot Chocolate Ice Cream Float recipe was sponsored by Nestlé. The opinions are completely my own based on my experience.
As the summer season comes to a close I'm equal parts eager for a crisp, colourful fall and wanting to hold on to the lazy warm summer days. It can be a little bit bittersweet to see the last of summer vacation go. We relish in the time with family, beach days, forest hikes, travelling as much as possible, but we also know how good it feels to get organized and settle back into a routine.
I've captured two of our favourite treats for the summer and fall months and blended them together into one sweet Hot Chocolate Ice Cream Float that celebrates both seasons! It's so easy to combine the delicious taste of Carnation Hot Chocolate with your favourite ice cream, it will leave you wondering "why didn't I think of that?"
Ready to 'Stir Things Up'?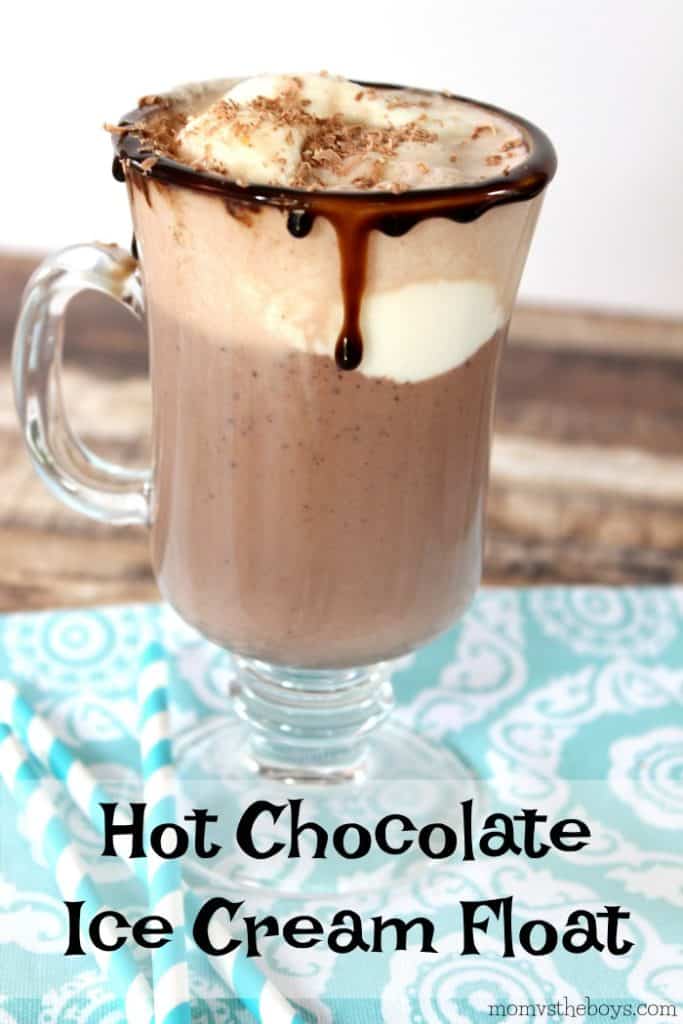 Hot Chocolate Ice Cream Float
Yields: 4
Ingredients
4 Cups milk
1/2 cup CARNATION hot chocolate powder
Vanilla ice cream (or your choice of flavour)
Optional: NESQUIK chocolate syrup
Directions
For a pretty touch, decorate the rim of your mug with some chocolate syrup like Nesquik. Just squeeze a small puddle on a plate, invert your mug and press the rim into the syrup. Completely optional of course, but it is a fun touch if you are having guests or celebrating an occasion. First day back to school perhaps?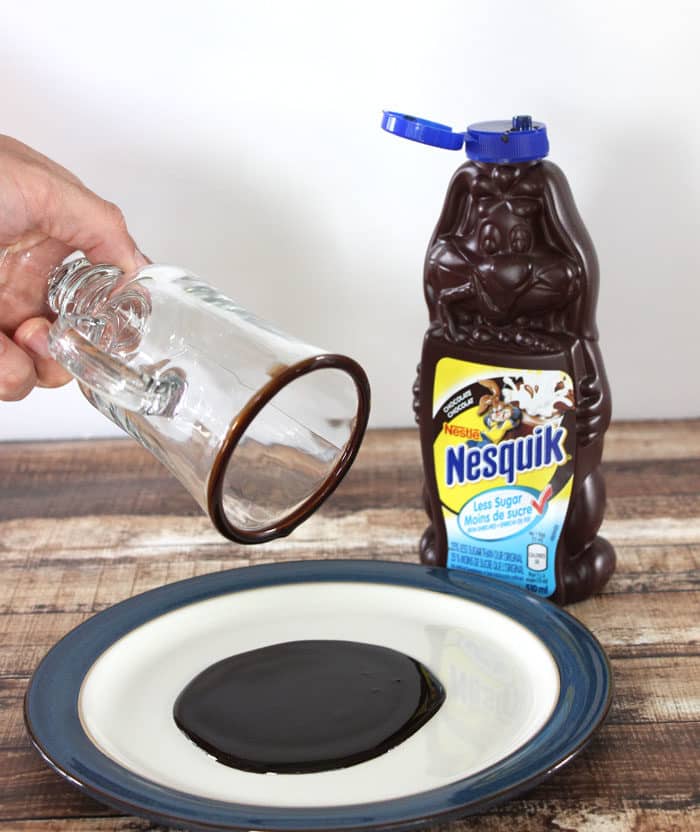 In a medium sauce pot combine milk and Carnation Hot Chocolate powder. Heat on medium heat and whisk until blended and desired temperature is reached.
Place two scoops of vanilla ice cream into prepared mugs. You can use any flavour of ice cream you desire, I like to use a classic vanilla but go ahead and have fun experimenting with other flavours like mint or peanut butter.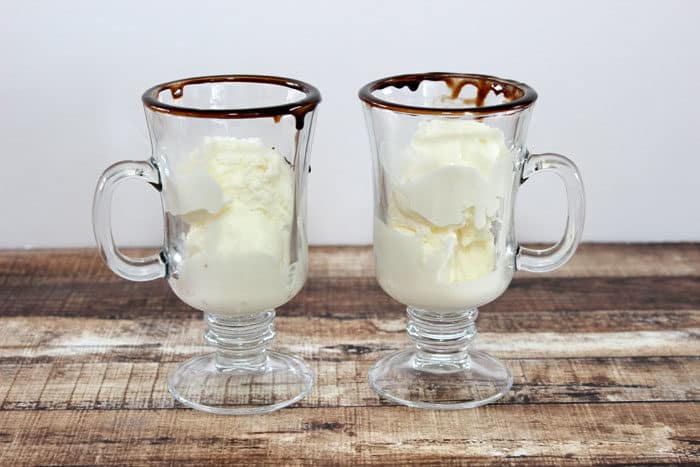 Carefully pour the hot chocolate over the scoops of ice cream and garnish with chocolate shavings, whip cream or simply leave it as is.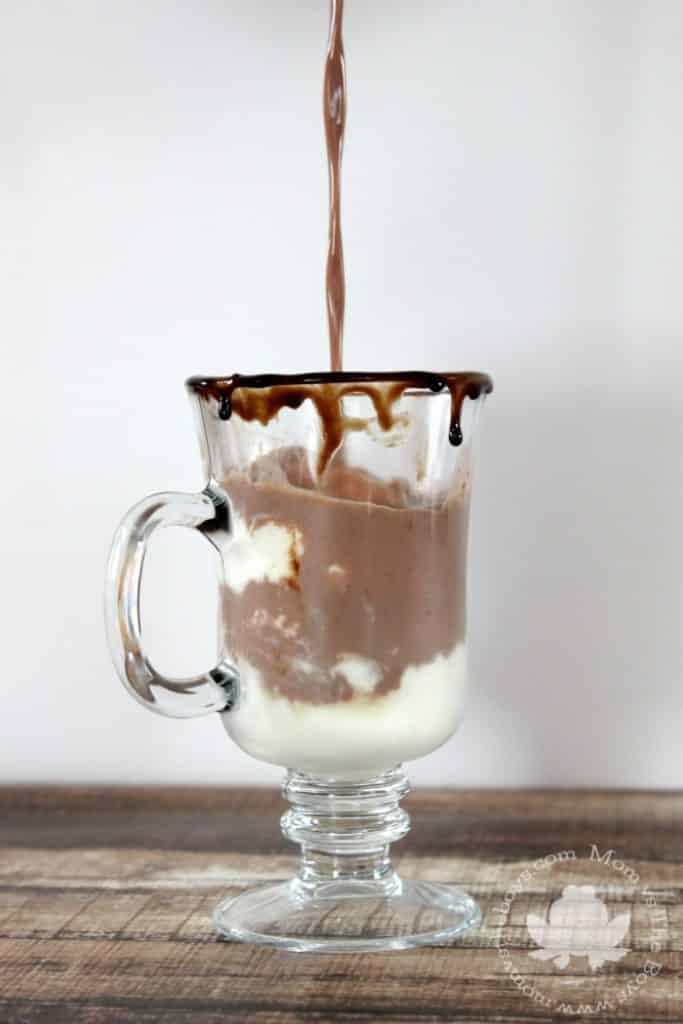 The heat of the hot chocolate will slightly melt the ice cream creating a creamy decadent treat that's both hot and cold at the same time.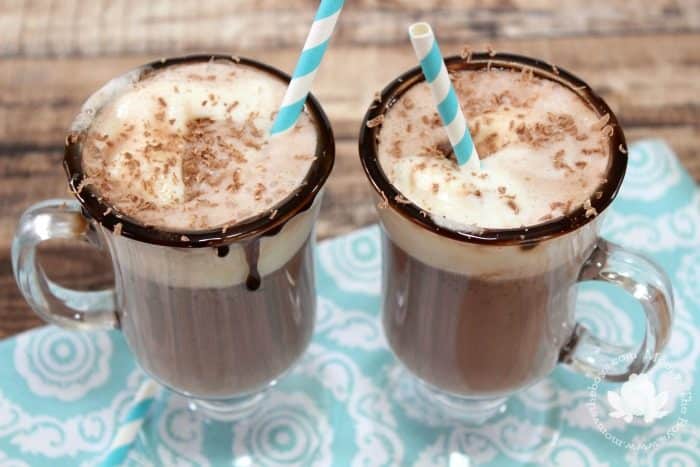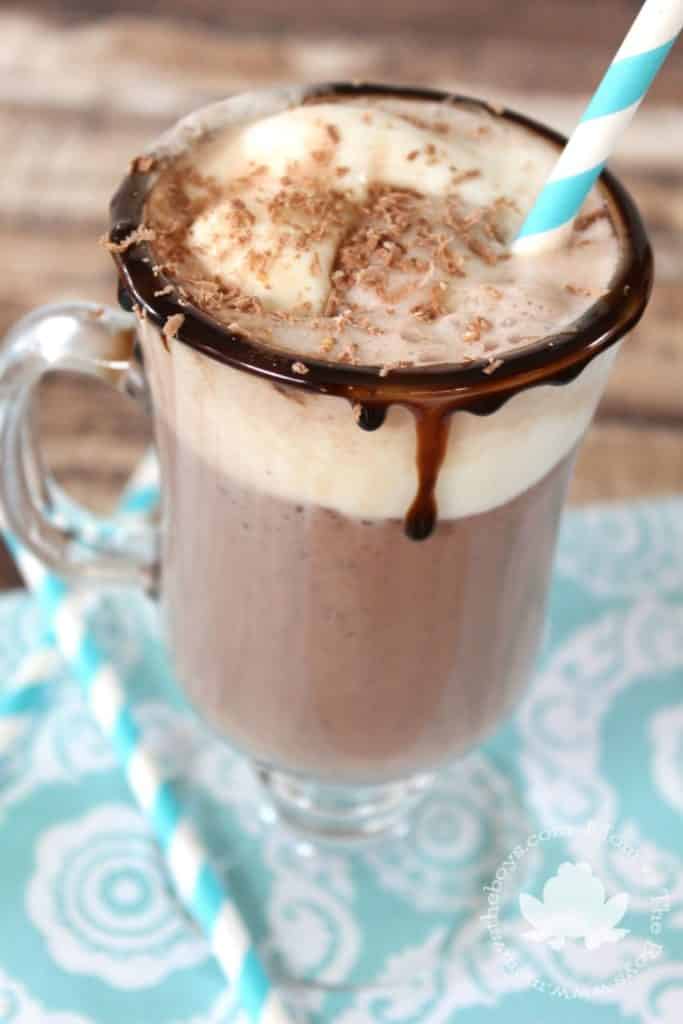 Carnation Hot Chocolate is made with pure cocoa for ultimate goodness. Sneaking in a scoop of ice cream is a fun way to cool off hot chocolate when it's too hot for littles ones as well. So quick and easy. When serving children remember to keep your portion sizes small, if your mugs are quite large consider using a tea cup for children instead.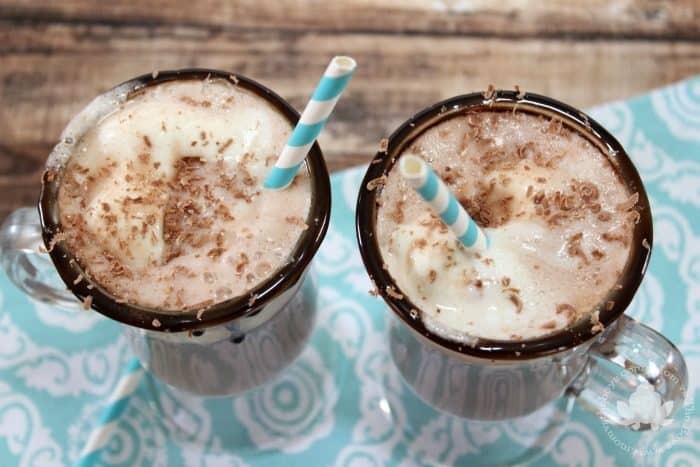 Hot Chocolate Ice Cream Floats are the perfect way to celebrate the last sweet days of summer while looking forward to a gorgeous autumn ahead! Enjoy!
Visit the Nestlé website –StirThingsUp.Nestlé.ca for more recipe inspiration featuring Carnation Hot Chocolate.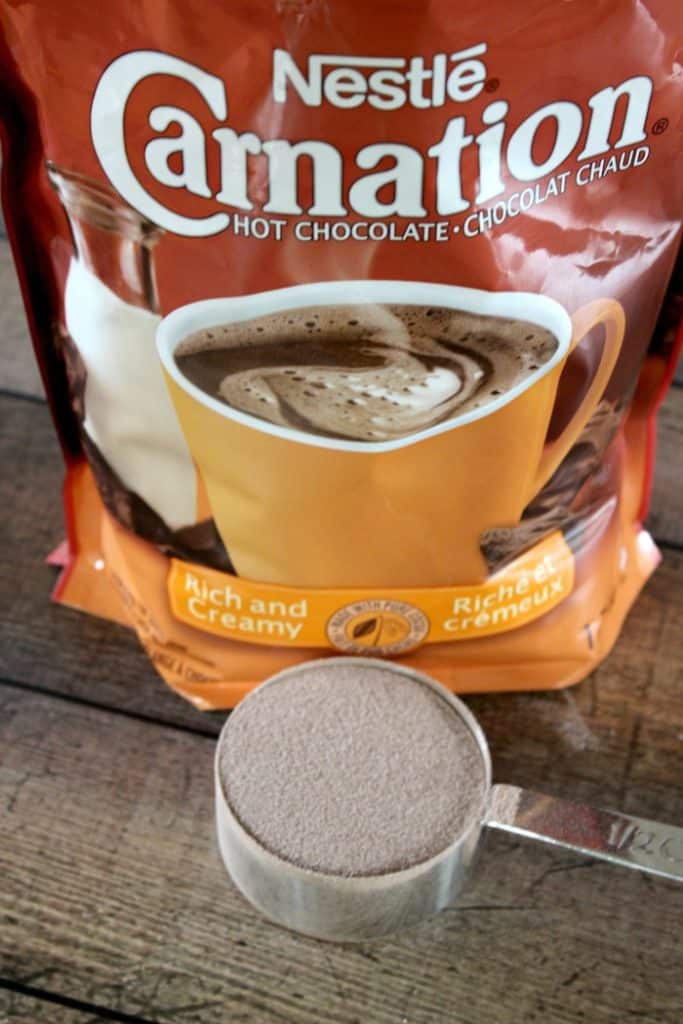 Love chocolate? Check out these other chocolatey treats!