Chocolate lovers will adore this Frozen Hot Chocolate recipe! A refreshing treat for any season with all the rich flavours of hot chocolate.
My son and I first discovered Frozen Hot Chocolate on a trip to Turks & Caicos when we stayed at Beaches Resort. So often we would stop at the cafe for a warm chocolate chip cookie and cup of frozen hot chocolate on our way back from the pool. It was such a fond memory that I have often thought about recreating the recipe over the years, and just finally got around to doing it.
Yesterday was a bus cancellation day due to snow, so with all the boys doing their schooling from home it was a perfect treat to end the school day with. It's so easy to make this frozen drink that my youngest did most of the work himself!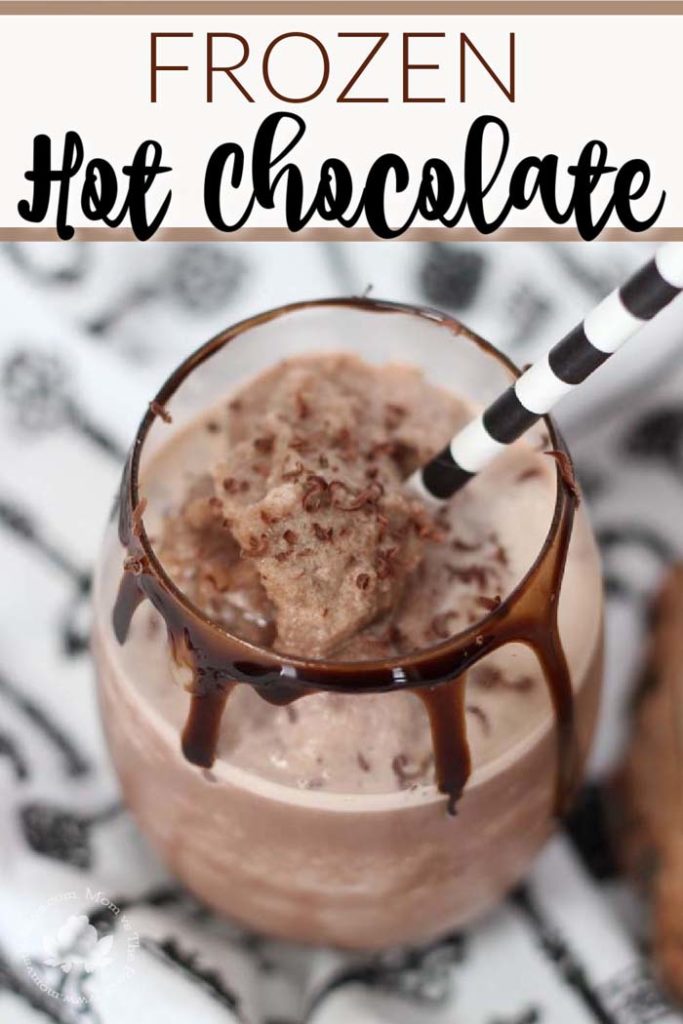 Frozen Hot Chocolate
Ingredients
1 cup of chocolate milk

2 servings of hot chocolate mix

2 cups of ice

Whipped topping/Chocolate Shavings optional
Directions
Just pour the chocolate milk, hot chocolate mix, and ice into a blender.
Blend until smooth and voila! Easy right?
Pour the chocolately treat into glasses and top any way you like.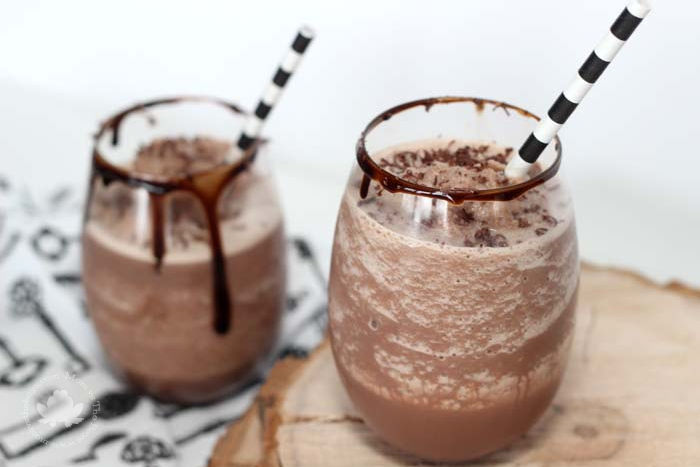 Frozen Hot Chocolate Variations
Chocolate Milk- Use any milk you like, even non dairy milk like a chocolate almond milk. If you don't have store bought chocolate milk on hand, just make some with chocolate syrup.
Hot Chocolate Powder- Any of your favourite brands will do. Follow the suggested serving size and double it for two servings. If you are using packets, use two packets.
Toppings- Dress up this cold beverage any way you like or not at all. When we ordered this drink in Turks & Caicos, the glasses were squirted on the inside with chocolate syrup. We decided to be fancy and rim our glasses with chocolate syrup, but it can get messy if you have little ones inside might be best. Honestly though, it's pretty chocolatey already and it will taste great on it's own.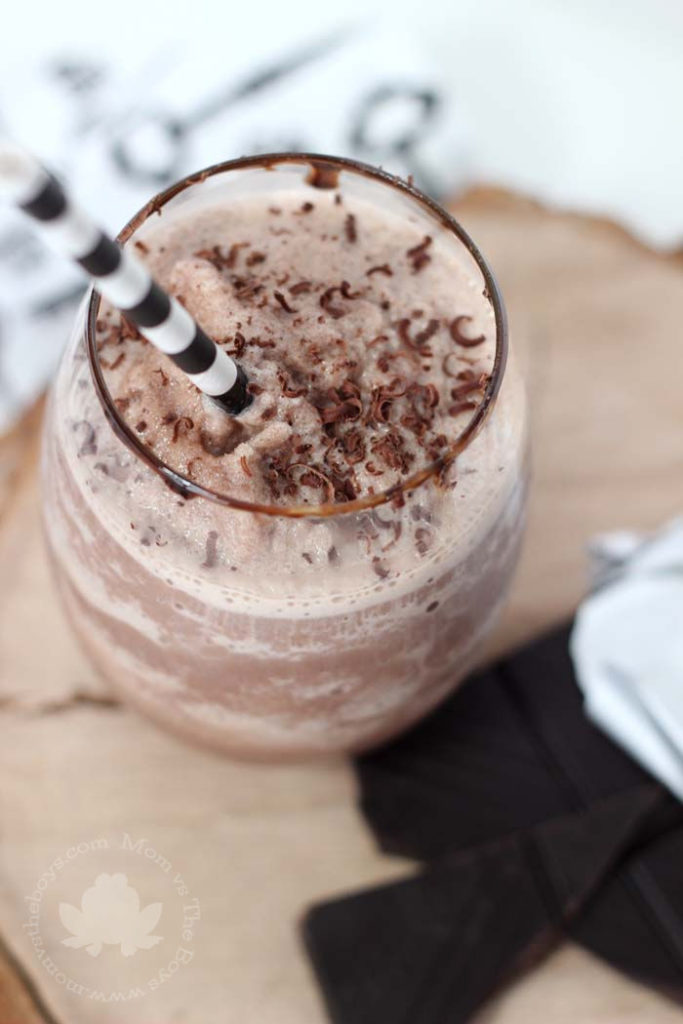 Yield: 2
Frozen Hot Chocolate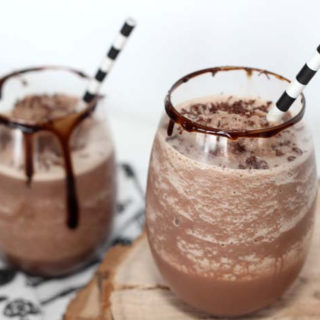 Frozen Hot Chocolate is a cool, refreshing treat with all the creamy, rich flavours of hot chocolate
Ingredients
1 cup chocolate milk
2 servings of hot chocolate powder
2 cups ice
Chocolate shavings/whipped cream optional
Instructions
Pour the milk, hot chocolate mix, and ice into a blender.
Blend until smooth.
Pour into glasses
Optional: Top with chocolate shavings or whipped cream
Notes
You can substitute chocolate milk for chocolate almond milk or another favourite.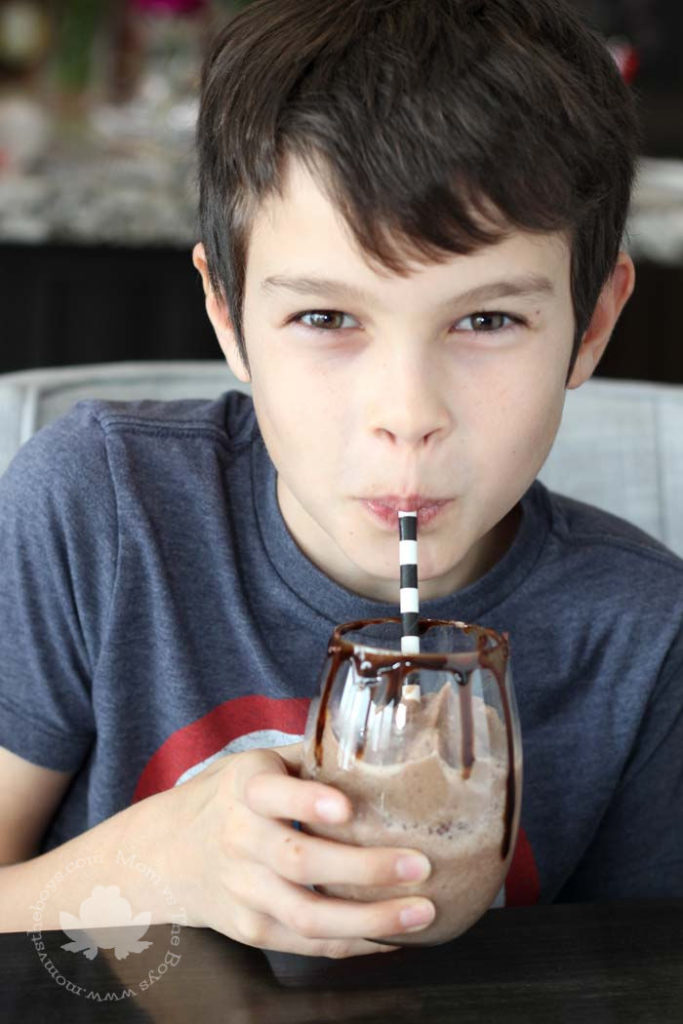 Did you make this recipe? Please give it a star rating or leave a comment! Feel free to share on your social media channels and tag us or share right on ours!
Love Hot Chocolate? Try these recipes!
Pin This Recipe For Later!