Okay so this whole Polar Vortex thing is not for me. Probably not for anyone for that matter, but I just HATE HATE HATE being cold and last week was ridoinkulously cold! We've been experimenting with hot chocolate recipes to keep toasty warm while the snow, ice and cold have been beating us down in Ontario this Winter! I have to say that this Nutella Hot Chocolate Recipe is pretty darn fine! Grab your slippers and mug and hunker down in a good blanket with this chocolatey goodness!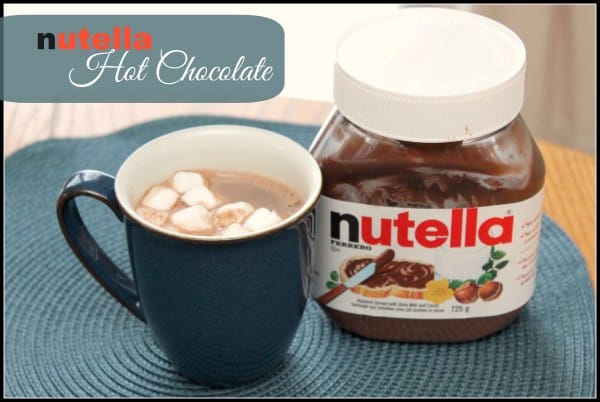 Nutella Hot Chocolate
In a sauce pot combine
4 cups milk
1/4 cup nutella
1/4 cup hot chocolate powder
Whisk together until everything is nicely mixed and use medium heat until desired temp is reached. Give it one final whisk and pour into mugs. Top with whipped cream or marshmallows. 
This creates a nice and creamy hot chocoate with that delicious chocolate/hazelnut flavour that nutella is famous for! Recipes serves 2 adult and 3 child sized portions for us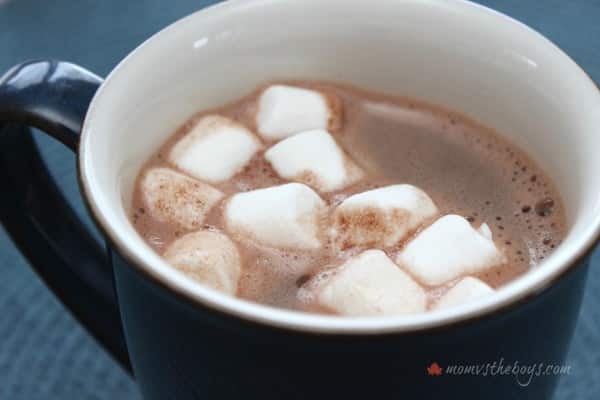 Big mugs can be hard to handle for small hands, especially with warm liquid inside. I give my kids hot chocolate in tea cups as a solution! It's a better portion size for little ones and not as heavy to hold on to, but they still feel very grown up with their cups that match ours!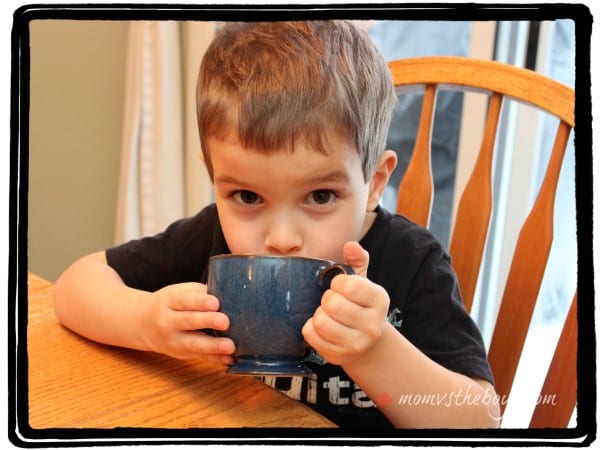 Keep Warm Out There!