Wrangler has been a trusted brand since 1947 and known around the world for its durable denim. But Wrangler isn't just built tough for long days on the work site, they are also built to withstand the ultimate challenge – BOYS! 
Boys can be so hard on their clothes and it takes quality clothing to outlast my three boys. Wrangler has a new line of versatile youthwear for summer and fall that will help you pull together an outfit that your boys will look sharp in but will also withstand the day's activities. From camping with the family to long days back on the school playground Wrangler has you covered with stylish shorts and pants that last.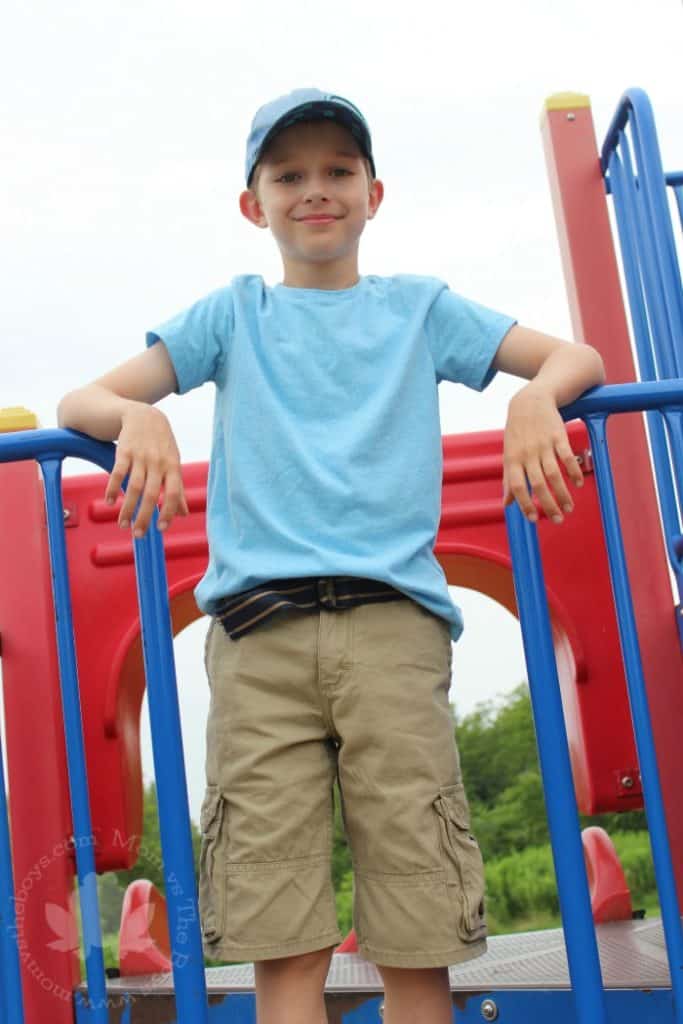 Wrangler Cargo Short
The cargo shorts come in a neutral light khaki colour with a co-ordinating easy to use belt. Because my boys are skinny-minnies, I was delighted to see the adjust to fit waistband that we definitely put to good use. I find the Wrangler brand to be generous in waist measurements so we had the waistband pulled about as tight as it could go and I love that we can just adjust the fit as the boys grow. Boys just love cargo pockets and I was surprised to discover that the smaller sizes (4-7) of this cargo style have hidden velcro under the buttons for easy use, while the larger youth sizes (8+) have real buttons. Great idea!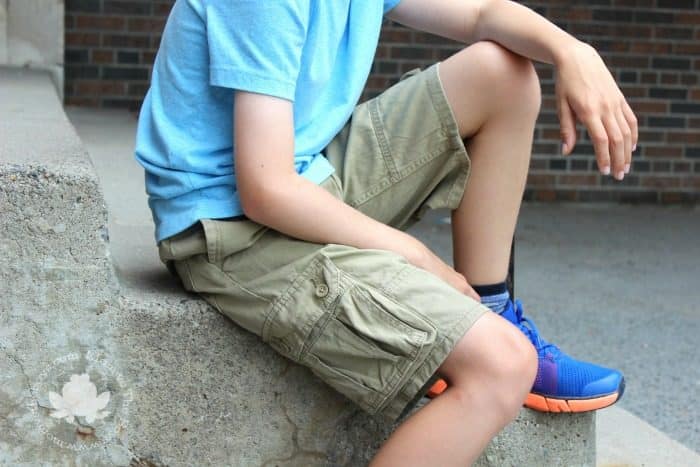 The Wrangler Cargo Shorts are made from 100% cotton and the boys found them to be very comfortable. The style comes in 6 different designs including plaid, stripes, camo and denim. If your boy has a heavier build, you'll be happy to know that they also come in a husky build as well.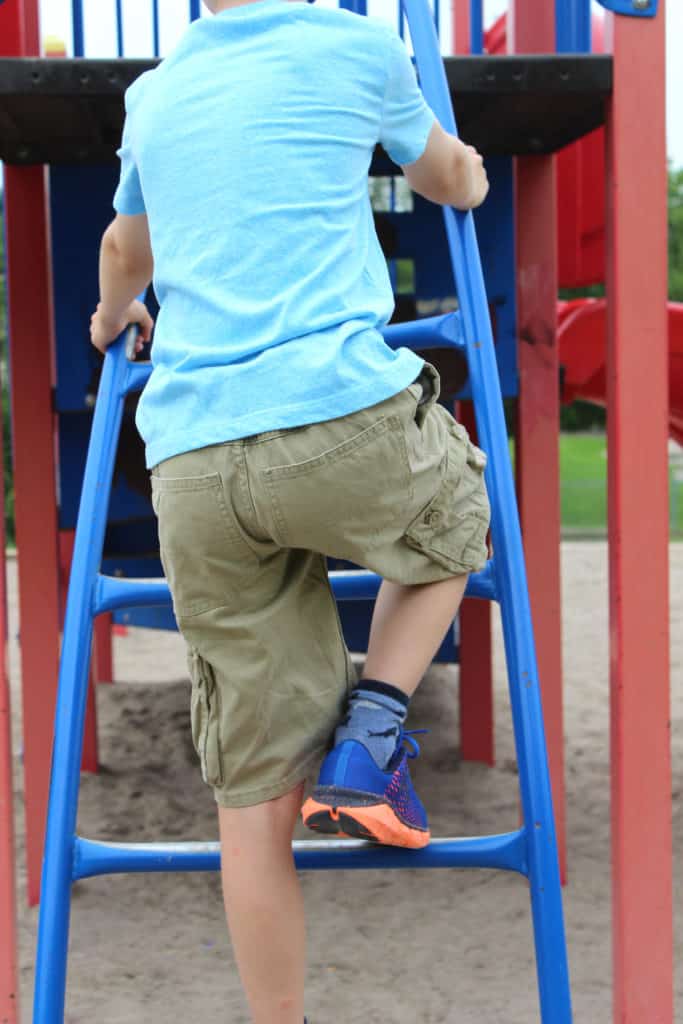 Wrangler Jeans
Best known for their jeans, Wrangler did not disappoint. The innovative 4-way flex technology, originally available only in men's Advanced Comfort jeans, is debuting in their boys' styles with comfortable fabric that moves with your little dudes. Boys can feel free to jump, twist and play without a care in the world and still look cool from every angle – upside down included!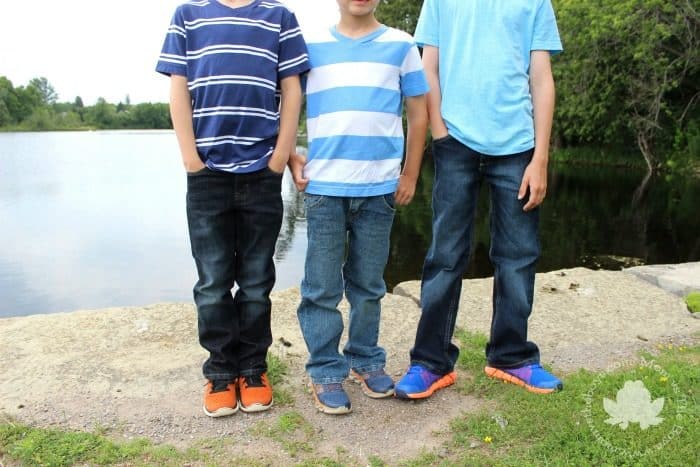 My boys told me these jeans were more comfortable than any of their other jeans and they couldn't wait to wear them on the first day back to school. They have a nice stretch to the fabric in every style and I loved the trendy colour options. There are choices from white to very dark washes and we really found the dark ones stylish. These are jeans you can dress up with a nice button down top or go casual with a basic tee. They look great both ways. 
From left to right you'll find the Premium Slim jean, Classic Straight fit jean, Relaxed Boot Cut jean.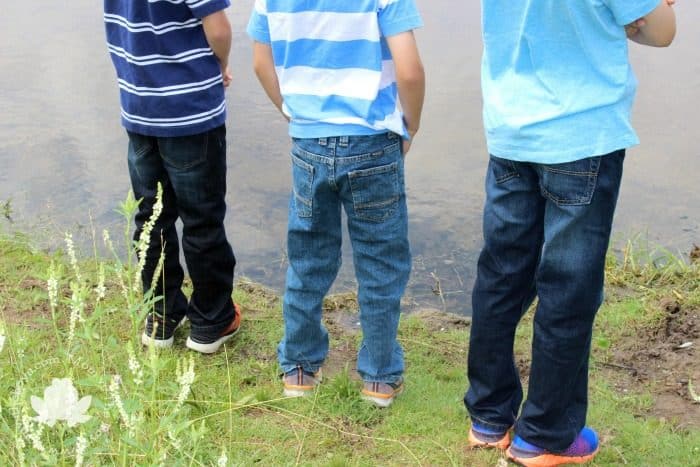 The jeans also came with the adjust to fit waist band which is truly a lifesaver for our family and Wrangler has a full one year warranty with a 100% satisfaction guarantee.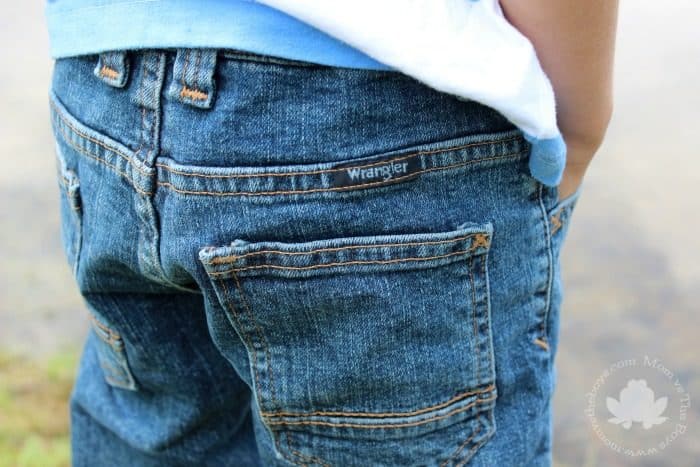 For more styles and designs in Wrangler Boys Apparel or to shop online, pop over to Wrangler.com
Wrangler is also available at Walmart, Kmart and Target.
 Disclosure: This post was sponsored by Wrangler; however, all opinions expressed belong to Mom vs. the Boys.