"Boys, stop playing with your food!" 
Who else is guilty of shouting that one out at the kiddos while they mess around with their lunch? This weekend was totally different when I surprised the boys with Whippet Sticks for a fun afternoon snack. The stick like shape of Whippets are just perfect for playing around with and the boys didn't hesitate to break into a light saber battle with theirs. When they caught me watching them from the other side of the room they looked a little guilty, but when I started to laugh they didn't know what to think. Was Mom letting them play with their food?? I told them it was okay, Whippet Sticks are meant to be played with!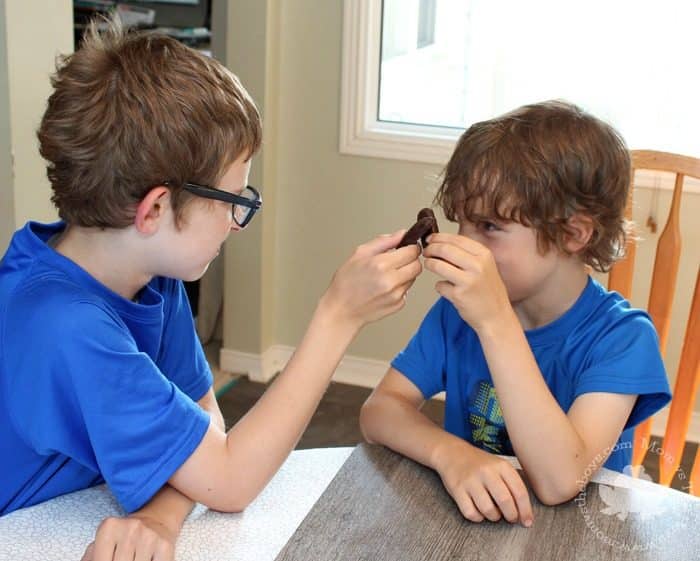 I fondly remember eating Whippet Originals as a snack when I was younger and living with my parents, that puffy marshmallow and strawberry filling was just too fun not to squish, so I completely understood why the boys wanted to play with the new Whippet Sticks. Next thing I knew, they were playing the drums with them!
Because they were having so much fun with their Whippet Sticks, I decided to give them a minute-to-win-it style challenge and asked the boys what they could create with a whole box of Whippet Sticks in one minute! They raced to complete a house and fence – pretty good boys!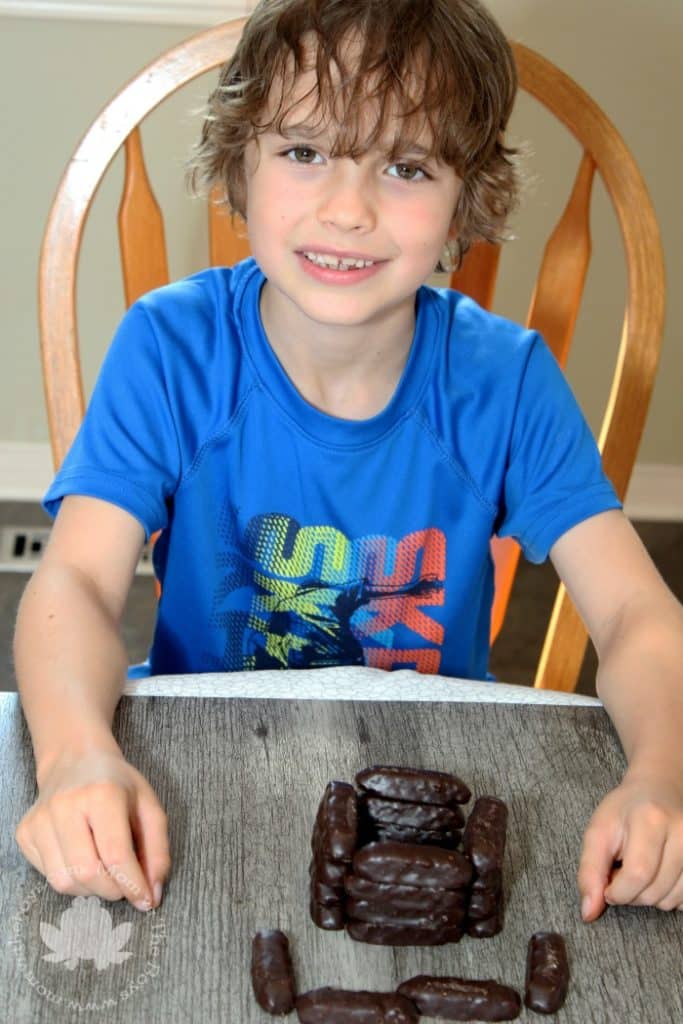 Not a chance!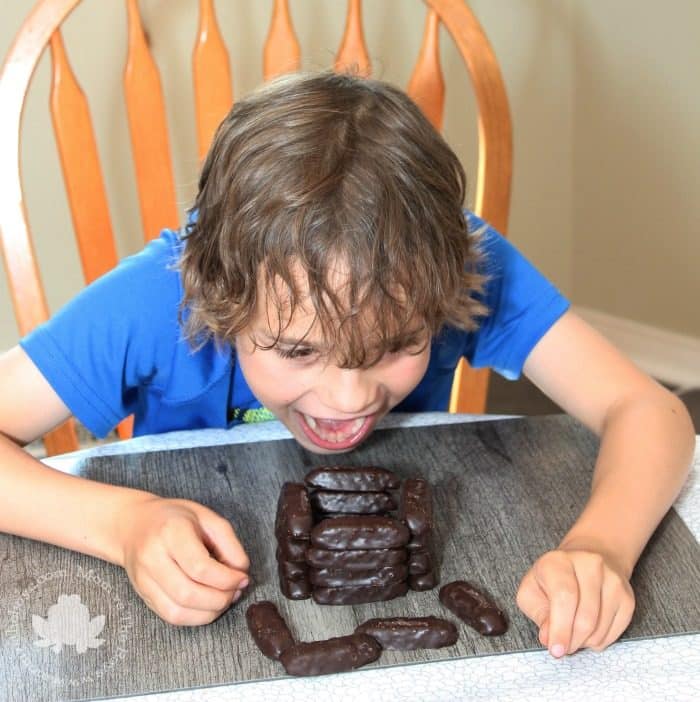 Whippet Sticks are new from Dare and now available in grocery stores. They come in two great flavours: Whippet Sticks Coconut and Whippet Sticks Brownie. Both are peanut free so they are great for tucking into school lunches.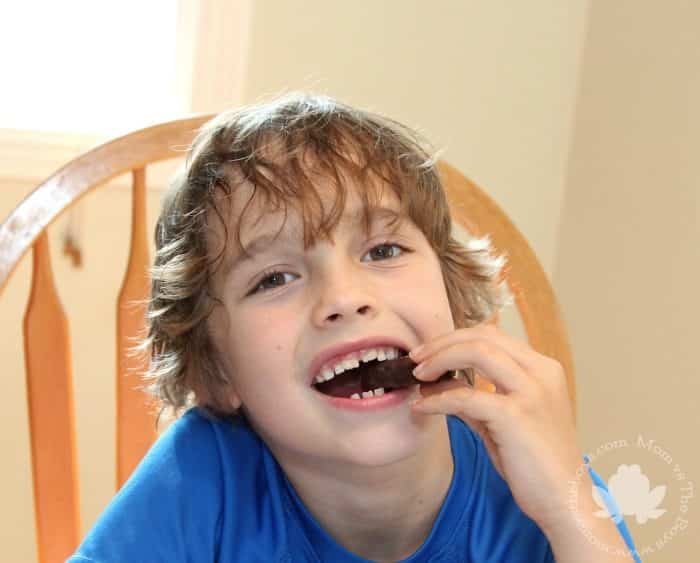 Being complete chocoholics my boys named the brownie flavour as their favourite, but I love the coconut flavour made with real coconut. It reminds me of a macaroon dipped in deliciously rich chocolate!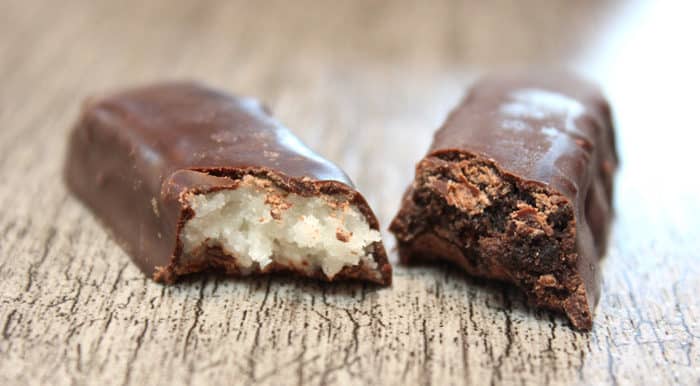 Do you love trying new products as soon as they hit the shelves?? Enter below for a chance to win 6 boxes of  Whippet Sticks! 3 Brownie and 3 Coconut.
Disclosure: This post is in partnership with Whippet. I was compensated and received product to test. All opinions on this blog are my own.