Products mentioned in this post were provided for reviewing purposes, all opinions expressed belong to Mom vs the Boys

Being a bit of a book worm myself, it was definitely a goal of mine to raise a reader. Having three boys though, I wasn't sure it would happen. I'd heard endless stories and stats about how boys don't like reading and maybe it was true, none of the men in our family did any reading outside of the news. Nevertheless, we started a bedtime story routine when they were babies, I brought them to the library each summer, gifted them with so many books our shelves are full and even have a dedicated bin just for our holiday themed books that I bring out each Christmas. 
At 11 years old, my son still grabs a book on his way out the door to read in the car, reads to himself before bed and hasn't met a Big Nate book that he didn't like. Guess what? We raised a reader afterall!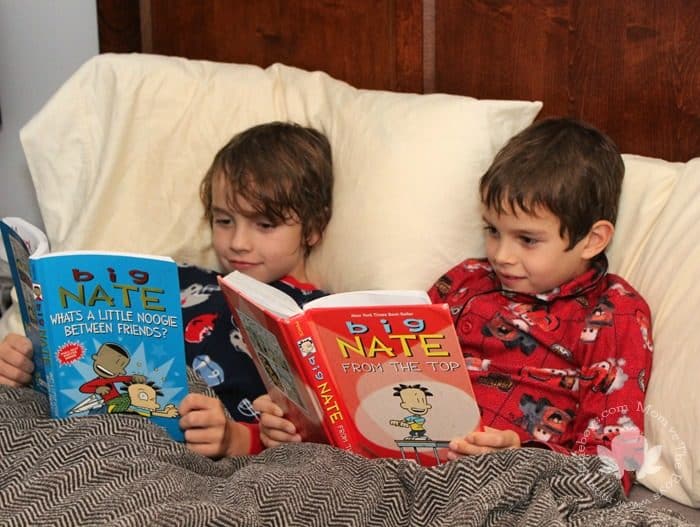 Reading hasn't come easy to his younger brothers like it did for my oldest and they struggle getting the words right, but they work hard at it. It's nice that they have an older brother to role model a love for reading and make it look so cool. He shares his favourites with them and pretty soon they are all fighting over copies of Big Nate. 
Maybe it's the comic style images that hook them in or the silly dialogue, but Big Nate has definitely won shelf space over the last couple years and it's now a family favourite. My boys will read the series over and over again. And as long as their reading, I'm one happy mom!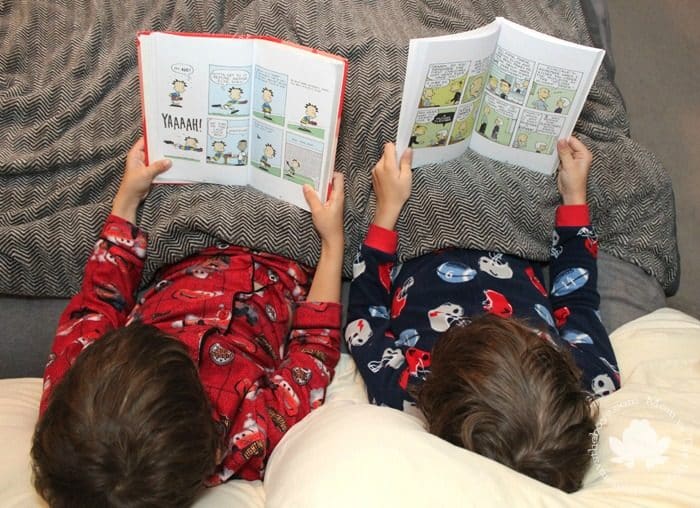 Big Nate follows the adventures and misadventures of Nate Wright, a spirited and rebellious sixth-grader, along with his classmates and teachers. He is portrayed as a boy with little interest in studies or conforming to standards. The lack of interest leads him into several conflicts with his social studies teacher Mrs. Godfrey, whom he considers his nemesis. The Big Nate books also focus on Nate's home life and friendships with his best friends, Francis and Teddy.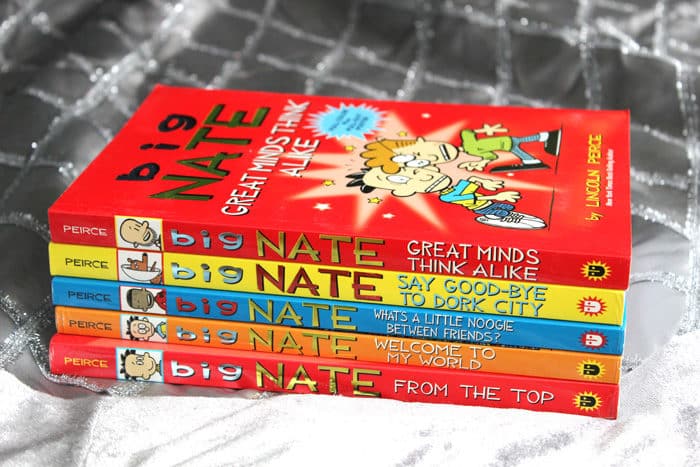 The Big Nate series is popular with tween boys and there are over 30 to choose from! With that many books it would seem impossible to run out, but it's actually getting harder and harder to track down ones my son hasn't read yet!
Publishers Andrews McMeel also publish the Calvin and Hobbes comics that I grew up reading in the local newspaper myself. I'm looking forward to introducing my boys to Calvin and Hobbes this Christmas. With similar comic style images and another mischievous main character male, I know it will be a hit and might just be their next favourite to start collecting.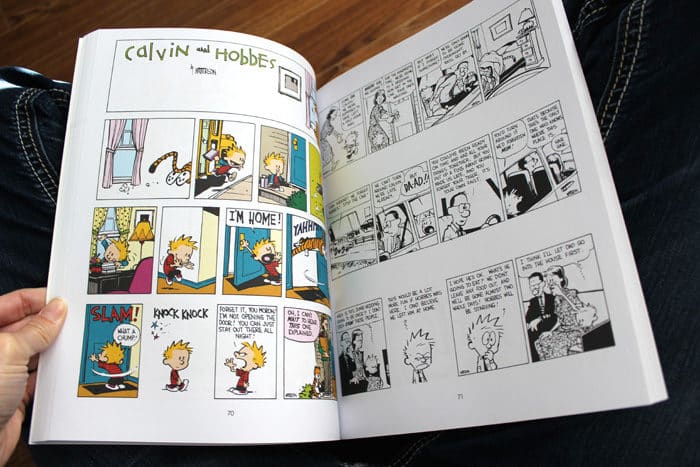 Calvin and Hobbes follows the humorous antics of Calvin, a precocious, mischievous and adventurous six-year-old boy, and Hobbes, his sardonic stuffed tiger. Set in the contemporary suburban United States, the strip depicts Calvin's frequent flights of fancy and his friendship with Hobbes. It also examines Calvin's relationships with family and classmates, especially the love/hate relationship between him and his classmate, Susie Derkins. Hobbes' dual nature is a defining motif for the strip: to Calvin, Hobbes is a living anthropomorphic tiger; all the other characters see Hobbes as an inanimate stuffed toy. The living Hobbes is supposed to represent how imaginative kids see their stuffed animals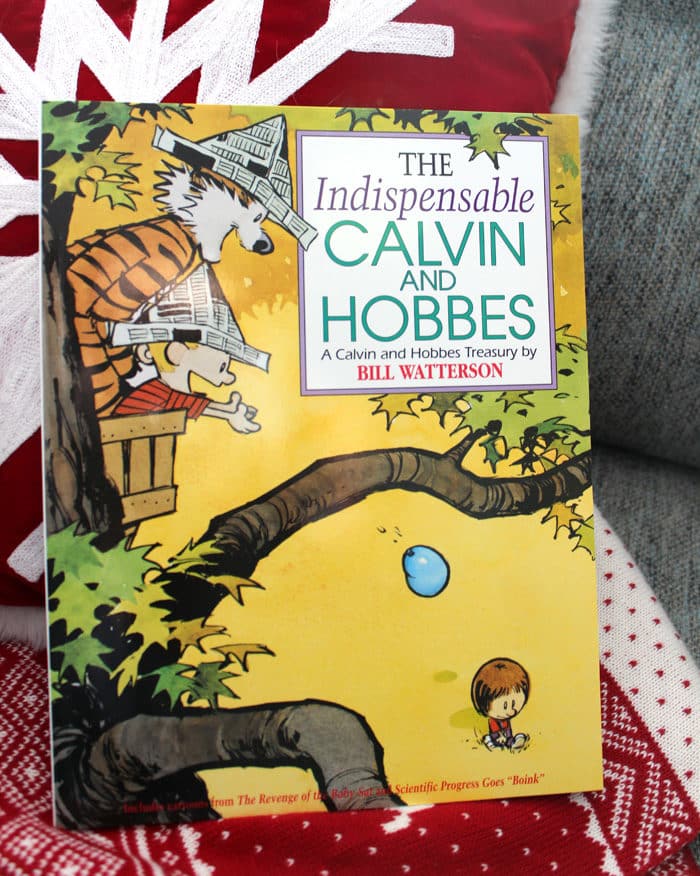 Are you raising readers too? Enter below for a chance to win 2 Big Nate Books – 
Big

 

Nate

 All Work and No Play

Big

 

Nate

: What's A Little Noogie Between Friends?
Open to Canadian resident's only, ends Dec 15th 2017 at 11:59pm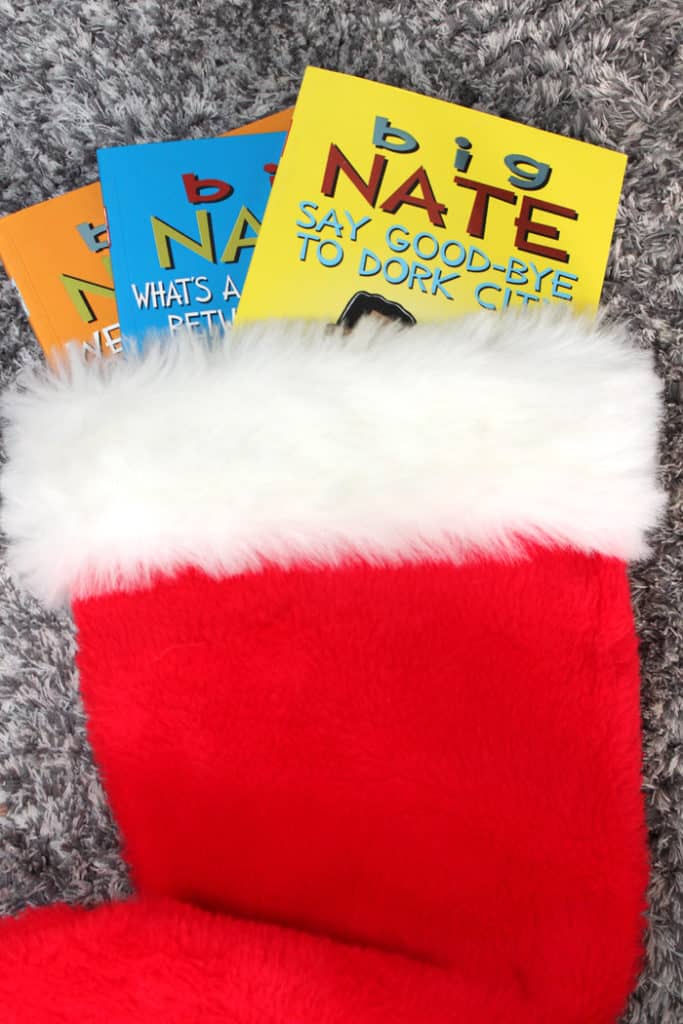 Slip a Big Nate book into a stocking this Christmas!