Products mentioned in this post were provided for reviewing purposes, all opinions expressed belong to Mom vs the Boys

Got hockey fans?
My boys are long standing fans of the OYO Sports Gametime Hockey Rink, in fact it takes up permanent residence in our living room under our coffee table. Even I have to admit, the set is pretty impressive! With 680 pieces, the rink features: 2-in-1 play surface with clear ice bricks, two buildable nets, swiveling doors to allow Zamboni access, dasher boards, a player minifigure and a goalie minifigure, and much more! The best part, you can choose your own home team! The set comes in 25 different NHL team rinks, including The Toronto Maple Leafs, Vancouver Canucks and San Jose Sharks. The rink is well thought out, very realistic with team benches and even penalty boxes.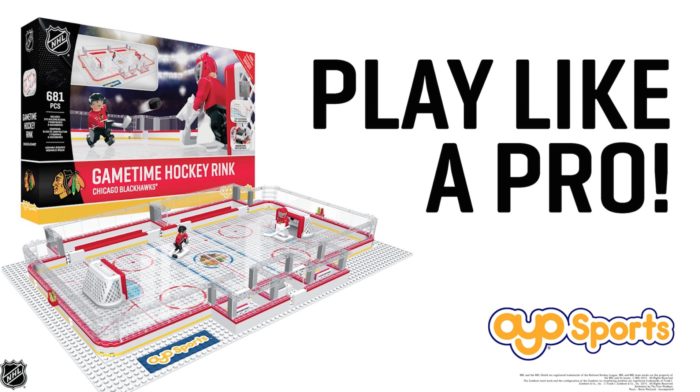 The Gametime Hockey Rinks retail around $150, which is a bit pricey. If your looking something in a lower price point, OYO also had the backyard rinkavailable for a for a very affordable $30. It's a smaller version (100 pieces) without the surrounding glass but still comes in various home teams and includes a goalie and player.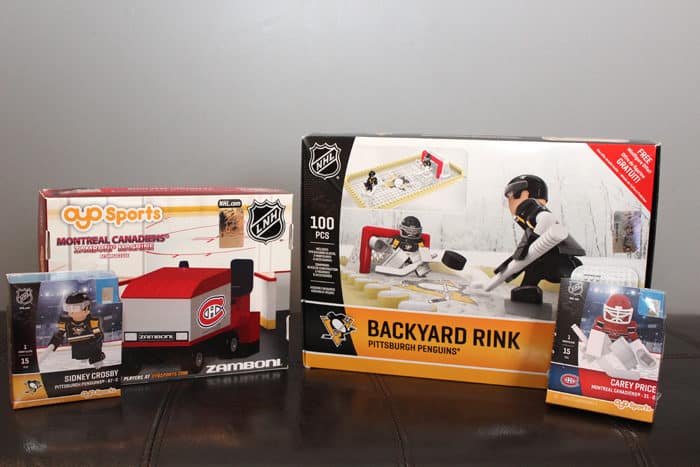 The perfect accessory for either rink is the beloved zamboni! My little guy is in love with the zamboni and makes us stay late after every lesson to watch the zamboni clean the ice. The OYO Sports Zamboni has real moving wheels, and official team logos printed on both sides. The 73pc building block kit makes a great addition to any NHL® team collection and is compatible with major building block brands, available for all 30 teams!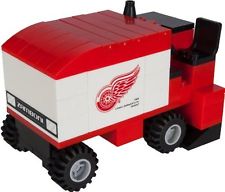 What's a hockey rink without your favourite player?
Take the ice with your own OYO Sports NHL minifigure! Bendable knees and elbows mean that your minifigure is ready to shoot, pass and skate! With details and accessories like an authentic team uniform, helmet with removable visor, skates, stick, gloves, puck and more… get ready to bring hockey action home to you. Who's your favourite player? At our house, it's Sidney Crosby and Carey Price!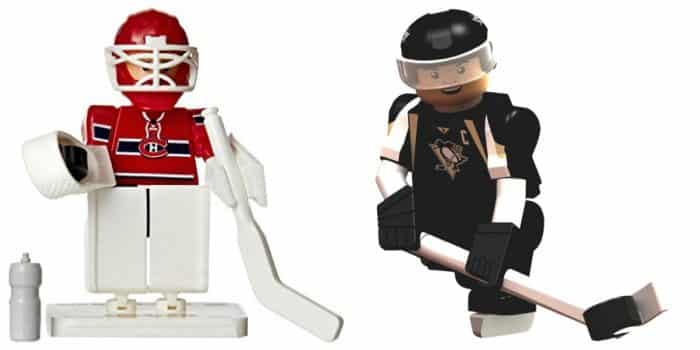 OYO Sports minifigures are $9.99, collect all your favourite players! 
For more toys, teams and treasures visit the OYO Sports website. You'll also discover toys for NBA, NFL, MLB, Indy Racing and College Sport fans.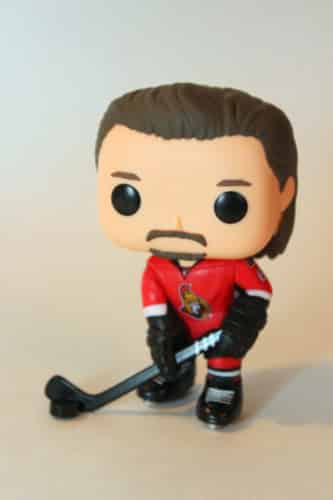 Get your favourite player in a trendy Funko Pop form! Players stand 4″ tall and come in a display case. So many players to choose from like Ottawa Senators Erik Karlsson. You can find Funko Pop! Players at Funko.com and toy retailers like Walmart across the country for about $13. 
Hope your little (or big!) hockey fan has a fun Christmas with these hockey toy suggestions!