Products mentioned in this post were provided free of charge, all opinions expressed belong to the author.

My busy boys love exploring the great outdoors, but they also love a good surprise so I knew that the Little Red Canoe subscription box would be a great hit and couldn't wait for our first box to arrive on our doorstep!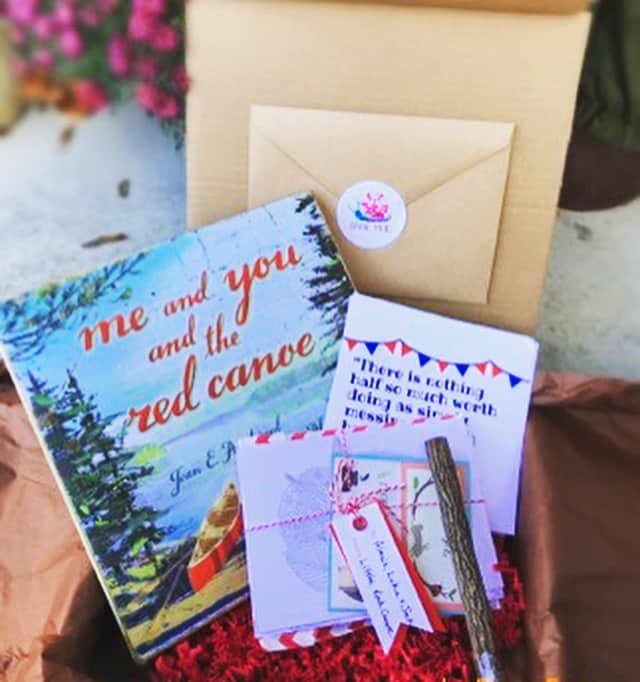 Little Red Canoe Book Co. is a new Canadian children's book subscription box. "Each Little Red Canoe subscription boxes are designed around a creative nature theme and includes a carefully hand-picked children's book, along with 3-4 related items." Little Red Canoe creates a reading adventure to kids aged newborn to 8 years.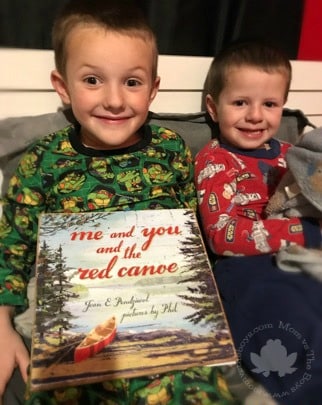 My boys could not wait to tear into the box when it arrived on our doorstep, they love books and they love the outdoors, especially jumping in mud puddles (what's more fun than that!) They are always asking to go fishing and although being a mom of boys I usually leave that to my husband! We often go hiking on the weekends as a family and love to find treasures on our hike, whether it be finding the perfect rock or finding pinecones to paint when we got home, it's always the perfect way to spend time as a family. My favorite time of the day is when we wind down from a busy day and we start our bedtime routine, which includes jumping into the bath, brushing their teeth…you get the picture. I get them all snuggled into bed and read them a book they have picked out.
Ever since getting our Little Red Canoe book box they have been obsessed with the book, the title of the book we received is, "Me and you and the red canoe" and the Author is Jean E. Pendziwol and is illustrated by Phil. This book is beautifully illustrated with all kinds of pictures of animals in the wilderness and describes a perfect summer morning on the lake.  The boys loved picking out all the animals on the page, everything from loons to an eagle, and even a moose.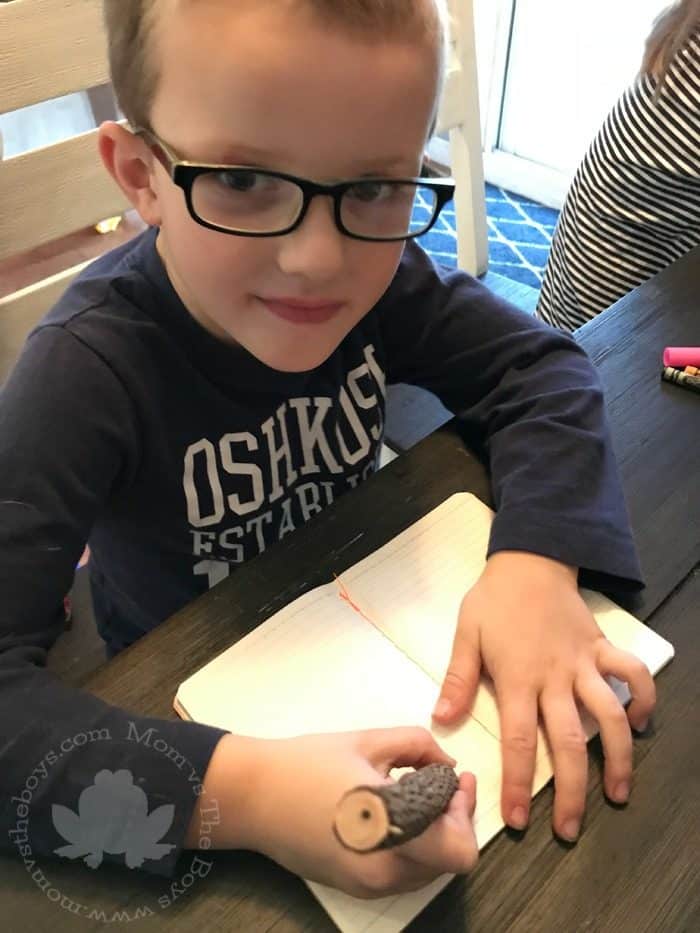 You can sign up today for 1 box, a 3-box subscription (at a 10% discount) or an annual subscription (6 boxes in total for a 15% discount) There is a new theme every two months. They even include super-secret surprise with each subscription just for fun! My boy's fun secret was a note book.
The contents of our box included the copy of "Me and you and the red canoe"
2 book labels ("this book belongs to" and "from the library")

A note from the author

3 colour-me nature post cards

A large twig pencil

A "so many books so little time" post card

Plus the fun surprise which ours was a note book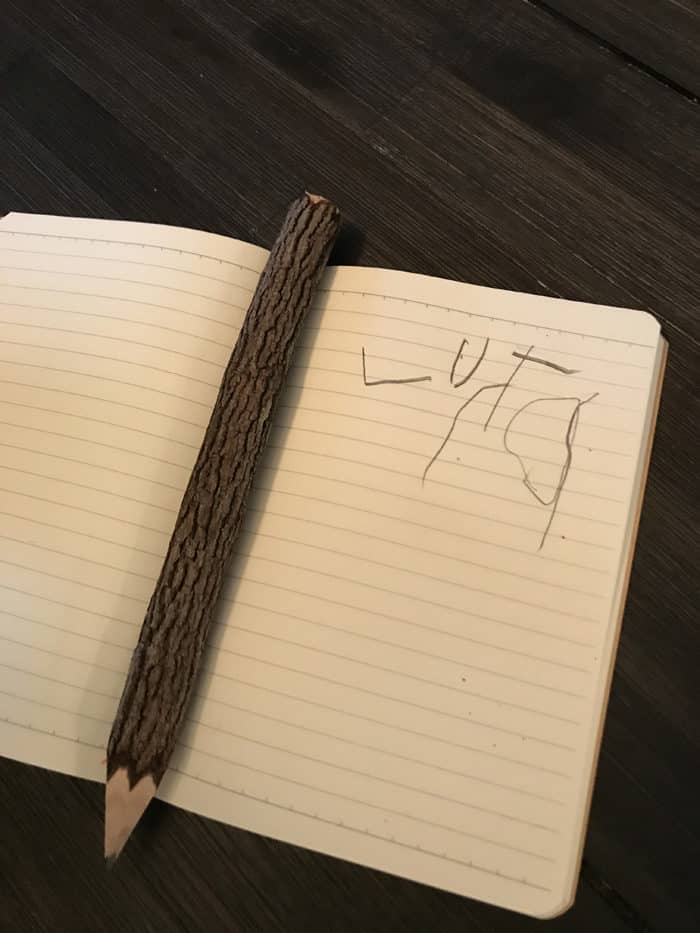 I know your little critters will love this fun box when it shows up on your doorstep as much as mine did!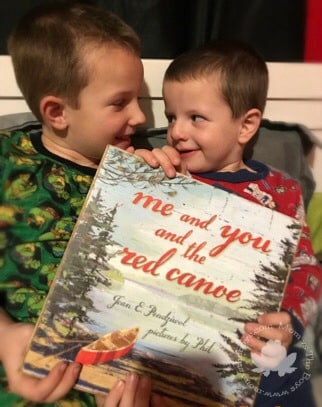 Visit the Little Red Canoe Book Co website for more information or to order your own subscription. Follow along on Twitter, Facebook, Instagram and Pinterest. 
Enter below for your chance to win a Little Red Canoe Box yourself! Open to Canada, ends Nov 30, 2017 11:59pm est