Products mentioned in this post were provided for reviewing purposes, all opinions expressed belong to Mom vs the Boys

If your kids have spent any amount of time watching tv lately, they've probably seen the commercial for Oonies. And chances are if they've seen the commercial, Oonies are going on their wish list this holiday.
Whare are Oonies?
It's a funny name right? Oonies are little balloons that you can create with because they stick together, but don't worry, there is no glue or water or mess involved in this one!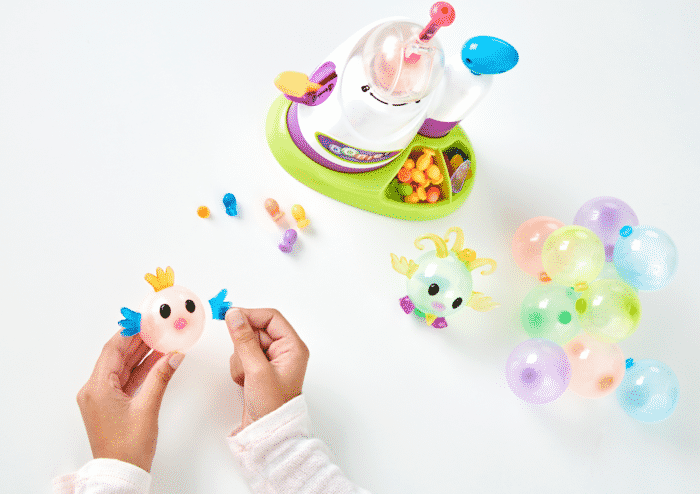 Oonies were named one of Toys 'R' Us Geoffrey's Top 20 Hot Holiday Toys for 2017!
Using theOonies Inflator Starter Packyou can inflate Oonies then stick together to create an ooniverse of creations. It's super easy and super fun! Just inflate them, stick them together and then decorate with Oonie Deco Bits! If you can think it, you can make it with Oonies! Make a variety of fun characters, create cool games and challenges, throw 'em or even just pop 'em.
Check out this video where they turn the Oonies into a bulls eye, I have a feeling this is the first thing my own boys will make! It's a fun game!
The Oonies Starter Pack is for kids ages 5 and up and retails for $35. It comes with everything you need to create 6 oonie designs.
The Oonies Mega Refill Pack comes with 90 pellets and 12 connectors, enough to create about 40 designs.
You can also purchase Theme Packs such as Ocean, Jungle, Monster Mash and Pets. They retail at $9.99 each.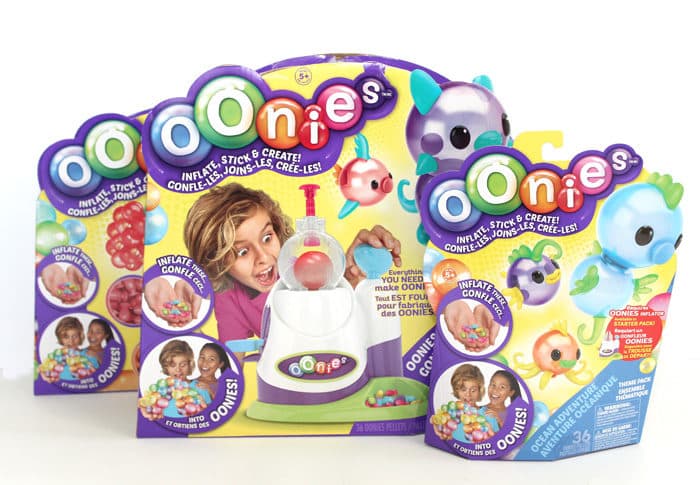 Disney Emoji
Collect, emote and display your mini Disney Emojis!  Collect characters from Disney Classic, Disney Princess, Pixar or Frozen and play out your own conversations with your Disney emojis. There are over 100 characters to collect in Series 1, look out for the #Squishi & #Goldi specials.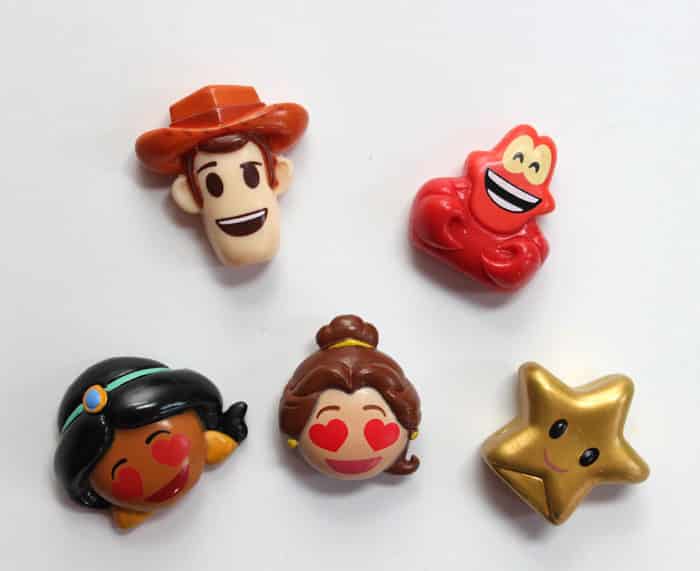 The Disney Emoji #ChatPack set above come with 5 (4 plus a surprise one) Disney Emojis and the #GroupChat set comes with 10 (8 plus 2 surprises)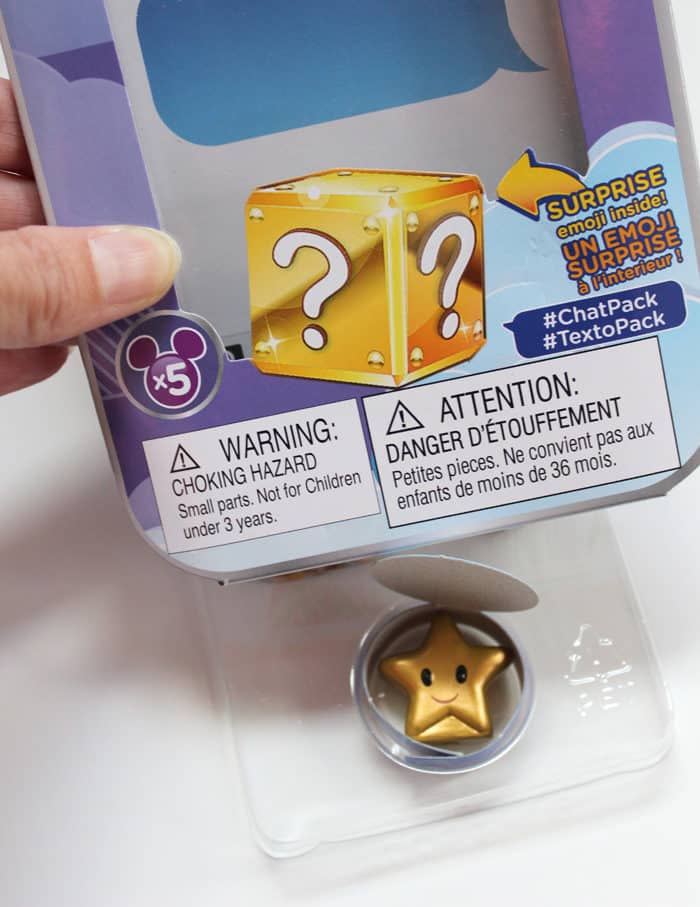 In each pack you'll receive a collector file so you can check off the new ones you own and see which ones are left to collect. Each character comes with 4 different expressions to collect.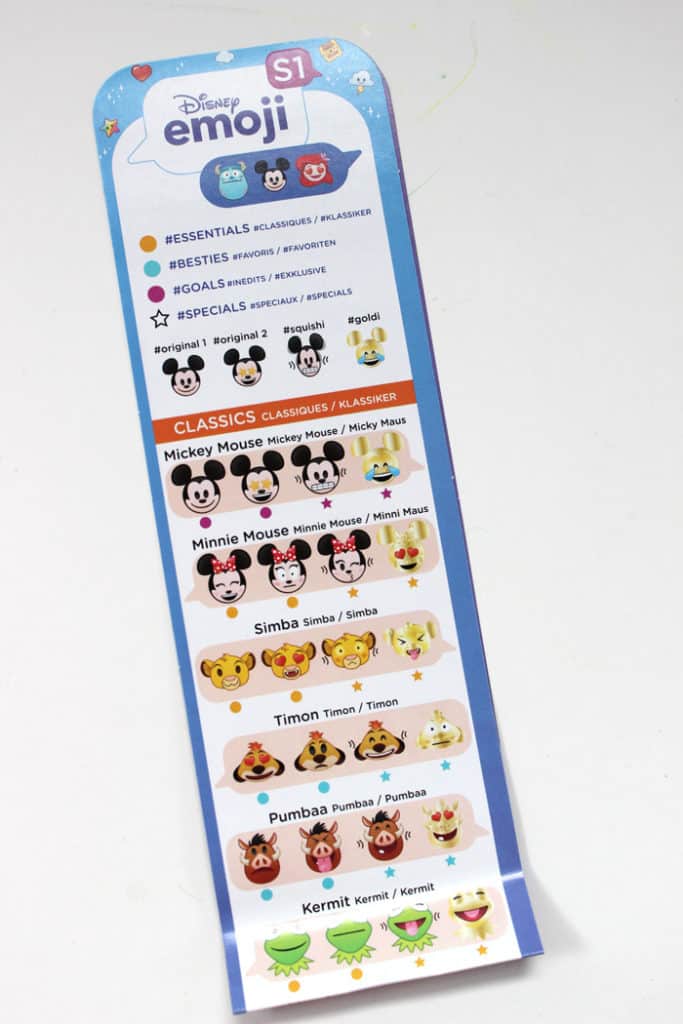 Blind packs are all the rage right now, kids love the element of surprise! The Disney Emoji #ChatBubbles will make great stocking stuffers! Make your own conversations with the awesome stackable #ChatBubble containers and Disney Emoji figures! Each pack comes with 2 emojis.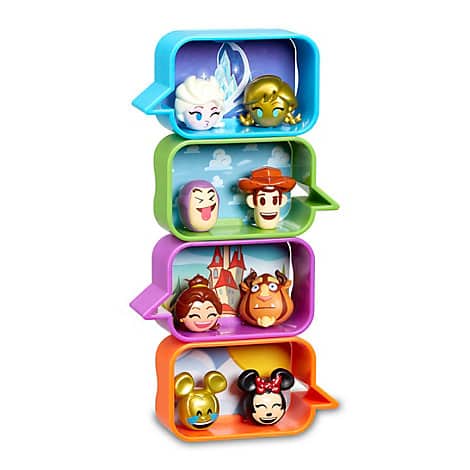 Enter below for your chance to win a Prize Pack containing both the Oonies and Disney Emoji sets like the ones shown below (Theme pack and individual emojis may vary – $95 value)
Prize includes
Oonies Starter Pack 
Oonies Theme Pack
Disney Emoji #ChatBubble
Disney Emoji #GroupChat
Disney Emoji #ChatPack