Products mentioned in this post were provided for reviewing purposes, all opinions expressed belong to the author.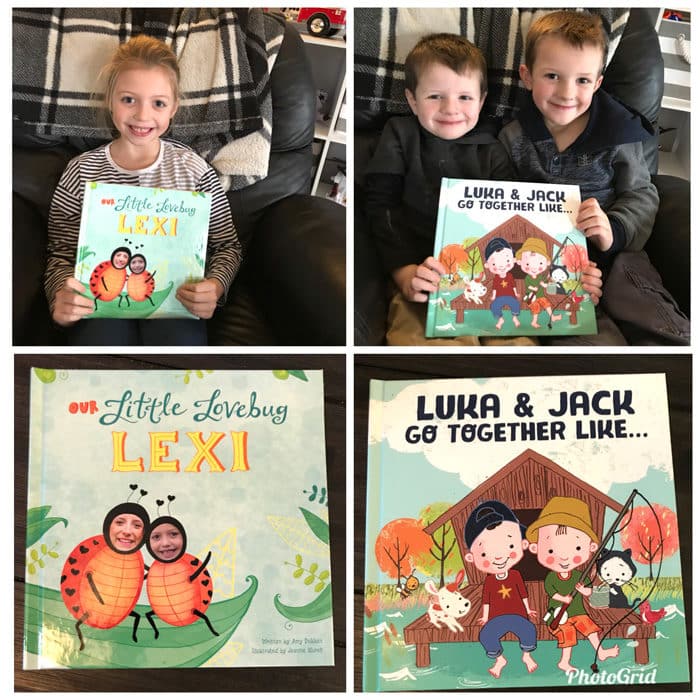 Luka & Jack Go Together Like…
I can't think of a better gift for your little one than their very own personalized storybook. Make your child the main character! Your child's name and photo appear with favorite characters in bestselling books. I See Me!, is a very easy-to-use website that helps create your very own book.
One of the books we received is called "We Go Together Like…" my boys loved this book as they are very close in age and very competitive. They had a great time finding their names as I read along with them! This book is especially made for two readers, the website helps navigate you through picking the gender, skin tone, and hair colour of the two children when ordering. Whether this book is for siblings or friends, they will adore this book and will feel extra special! Not only will they enjoy seeing themselves on every spread but they will be laughing at how the twosome is compared to popular word pairs like, Hello and Goodbye, Peanut and Jelly, Thunder and Lightning, Sunshine and Rainbows, and much more. This book is beautifully illustrated by Sally Garland. Personalize your own special dedication to the dynamic duo, and this storybook is sure to be treasured by both children for years to come.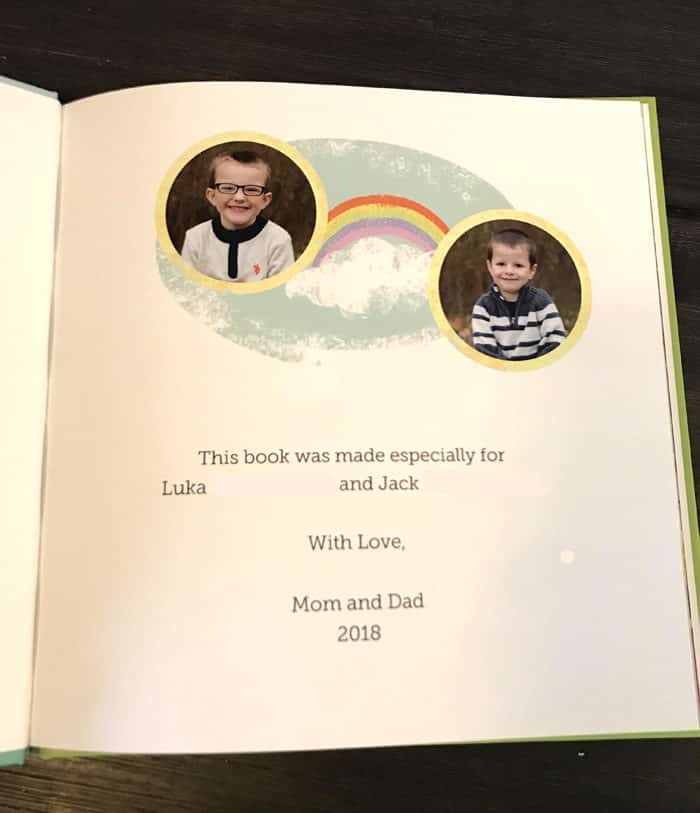 Special dedication page (full names removed for privacy)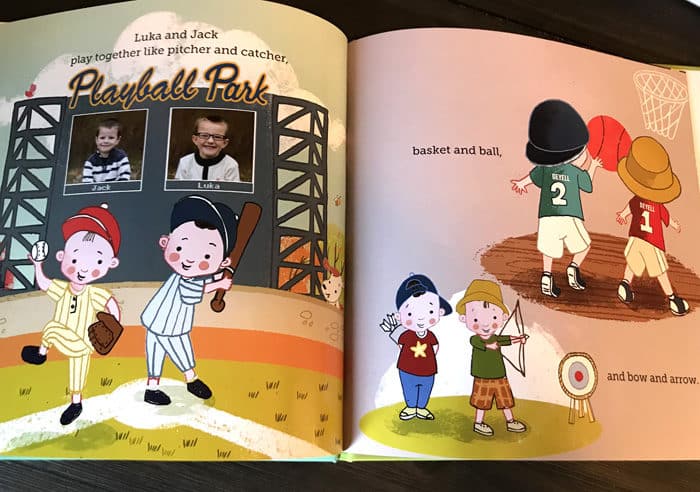 I am in awe as to how accurate they captured my boys! Right down to the type of hats they wear! The detail is right on point. They even loved seeing their last name on their basketball jersey in the story! I can go on and on about how happy I am with this book, but what I love the most is that no matter what happens in life, they will always have each other and knowing that as their Mama makes me feel proud and relieved! Just a couple of my favorite quotes from the book are…" Luka and Jack play together like pitcher and catcher" and "Luka and Jack meet in the middle like day and night and light up the sky like the sun and the moon."

 Our Little Lovebug 
What is so fun about these books is that each of my children will have something to treasure and will feel special every time they read it!
"Make your loved ones smile with My Little Lovebug, a photo-personalized book featuring your loved ones' photos and names. Tell your little lovebugs how much you love them."

This gift set includes little love notes with your little lovebug's photo and name on it. I have been putting them in her lunch and it's a fun little surprise for her when she opens her lunch at school!!! This is such a great gift and I know you will be just as happy as I am when yours arrives at your doorstep!
With each personalized book, you can personalize a dedication or choose from a selection that they have.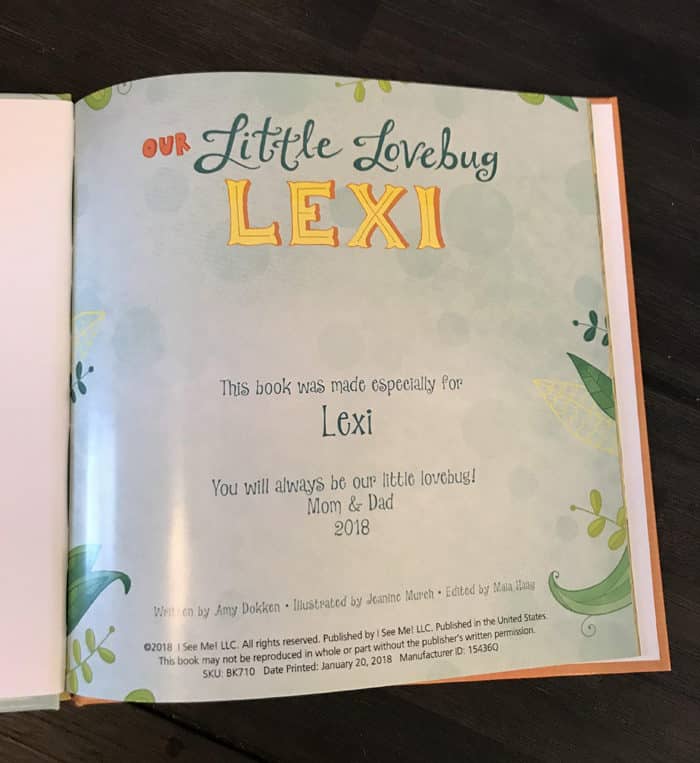 My daughter loved this book and couldn't get enough of all the cute pictures illustrated by Jeanine Murch. With pictures of my husband and I along with our daughter it sure was fun to read!! This book is beautiful, with lots of bright colours and different animals and bugs. I know your little lovebug will love this book as much as mine!
Shop now the sweetheart sale, get 20% off with code Love20
When ordering the My Little Lovebug gift set, only the hard cover is available. The default when ordering the My Little Lovebug storybook alone is softcover, and the hardcover book is a higher priced option.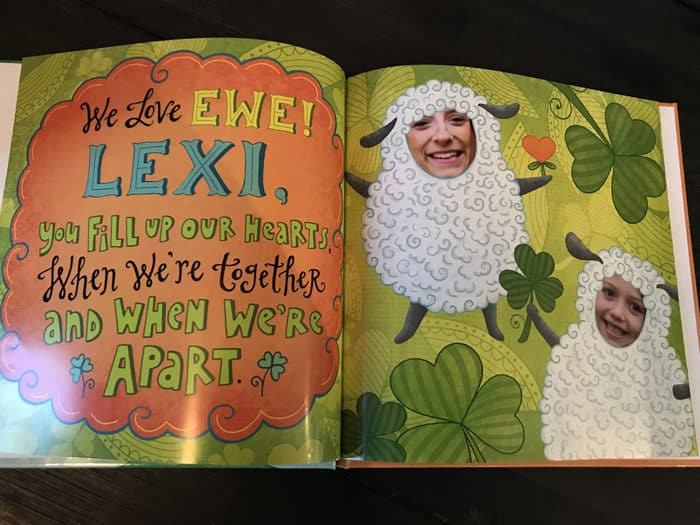 Visit the I See Me! Website for these and other fun personalized books for kids! 
Enter below for a chance to win a Personalized My Little Lovebug Gift Set including Hardcover Book + Love Notes. Open to Canada and the USA, ends February 14th.