Want to know how to earn FREE SCENE points with Carrot Rewards? 
I started using the Carrot Rewards app back in July and it was pretty much love at first site, I mean who doesn't want to earn loyalty rewards just for walking around, going about your daily business right? Recently, I heard a few people ask about Carrot Rewards online or mention they started using it on facebook and I was surprised that everyone wasn't using it already! Come on people, free movies!!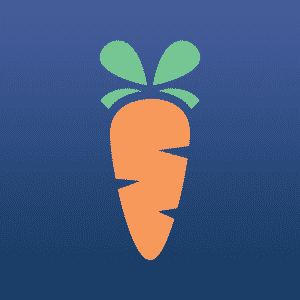 What Are Carrot Rewards?
Carrot Rewards is a free wellness app that lets you earn points or miles from your favourite loyalty programs by taking steps towards a healthier lifestyle.
Currently, Carrot Rewards has partnered up with four loyalty programs where you can earn miles or points with. So it's not only for SCENE, but that's what I use it for, you may decide to choose one of the others.
Aeroplan

More Rewards

Petro-Points

Drop

SCENE
Carrot Rewards started in British Columbia and has expanded to Ontario and Newfoundland & Labrador so you'll need to live in one of these provinces to join, but hopefully they will expand to other provinces soon. 

How To Earn FREE Scene Points with Carrot Rewards
First you'll need to download the Carrot app for either iOS or Android, and then select which point system you would like to earn credit for. Next, select the device you will be using to count your steps. You can use your phone's tracking feature, but a Fitbit your best bet if you have one. I easily set it up using my LGG5 and had no problems with it counting my steps, the downfall is I had to have my phone in my back pocket for it to be able to count the steps. So anytime I didn't have my phone on me, I wasn't earning steps. I received a Fitbit for my birthday last month and it's so much easier this way as every step you take will count and I have no problem reaching my daily goals now.
After signing up, the app will track your steps for the first two weeks to get an idea of your regular walking patterns and be able to determine a goal for you. So you won't be earning points right away, but once your goal is set, you just need to hit your daily goal to earn points. 4 points each day for SCENE Rewards. 
Every once in a while Carrot Rewards will give you a challenge to reach your goal 10 times in 14 days, if you are able to complete the challenge successfully you will earn yourself 40 points. 
Besides steps, you can also earn points for taking short surveys. There are a great way to quickly add points to your account because they usually only take a minute and can usually earn you anywhere from 5-40 points each time. 
Carrot Rewards Bonus Codes
Use my referral bonus code – jenb7212 to earn yourself an easy 50 bonus points to start. 
Once you join, you'll receive your own bonus code and can earn points when friends or family use your code to join as well. 
You can also link to friends accounts using your code and encourage each other on. There is a leaderboard where you will be able to see the linked accounts and if you no longer want to sync with someone you can easily manage your friends list. 
New accounts can use code SCENE25, for 25 free points, but it must be entered at the time of registration. 
So go forth and walk your way to the movies for free! Every step you take is earning you points that you can later redeem for free movies or theatre snacks. You just need 1,000 SCENE points to redeem for a free General Admission movie, $10 off your food and drink at the movies, or $10 off at one of 8 restaurant partners.