Kids will love these free Wonder Park colouring pages and activities!
Have you seen the trailer for Wonder Park yet? It looks pretty good and there's a good chance that you'll find yourself at the movie theatre over the March Break. With lots of fun movies for kids in the theatre right now it will be hard to choose which one to pick, here's a view of the trailer to help you choose in case you haven't seen it yet.
Wonder Park Premise
A young imaginative 10-year old girl named Cameron "June" (Brianna Denski) spent her childhood days constructing an amusement park filled with fantastical rides and inhabited by talking animals called Wonderland with her mother (Jennifer Garner) and her friends, but she lost her sense of imagination and wonder after her mother died and growing up, until she finds the real Wonderland in the woods while at math camp. She needs to team up with the animals to stop the destruction of Wonderland by Chimpanzombies and bring it back to life.
Besides Jennifer Garner, who I completely adore, listen for other popular voices like Mila Kunis, Matthew Broderick, John Oliver and Ken Jeong.
Wonder Park Printables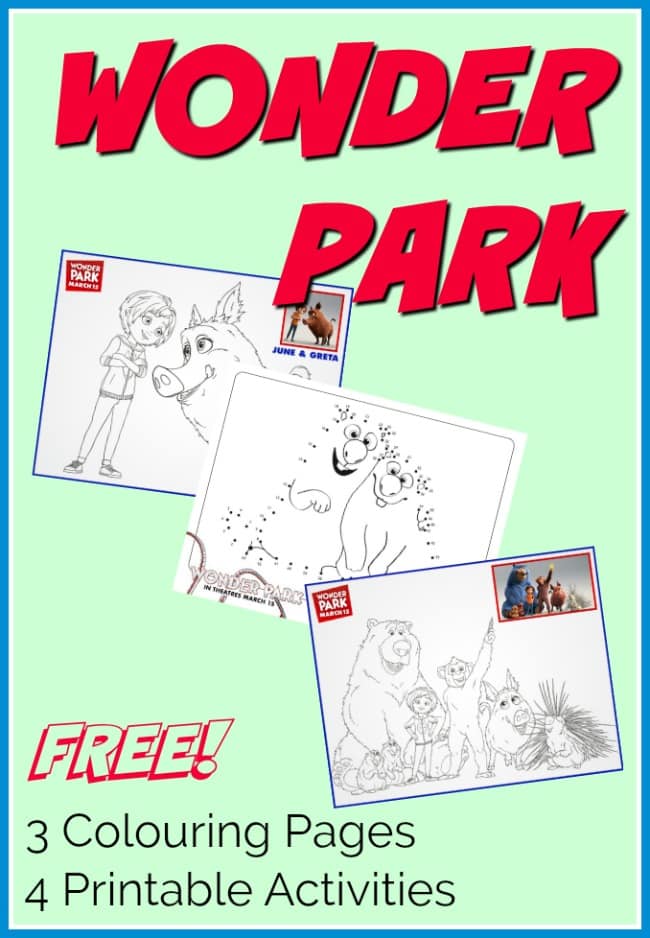 Wonder Park Colouring Pages
There are 3 free Wonder Park Colouring Pages available for download so all you have to do is print them out and break out the crayons.
Colouring Page – Greta and June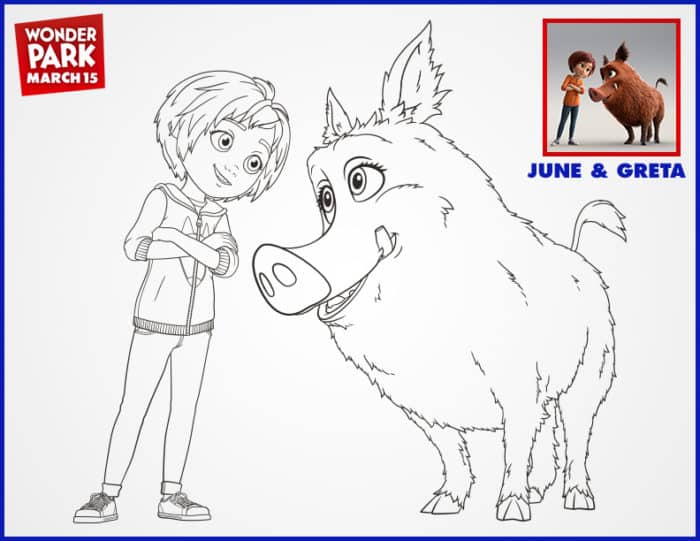 Wonder Park Activity Pages
There are 4 free Wonder Park Activity Printables available for download. Fun classics like Connect The Dots, Spot the Difference and two Mazes.
I hope you enjoy these Wonder Park activities, they are a great way to extend the movie and keep the kids busy over Spring Break, especially when it feels anything but spring like! If you are distance from the movie theater like we are, print them out and give the kids something to entertain themselves with on the drive into the city.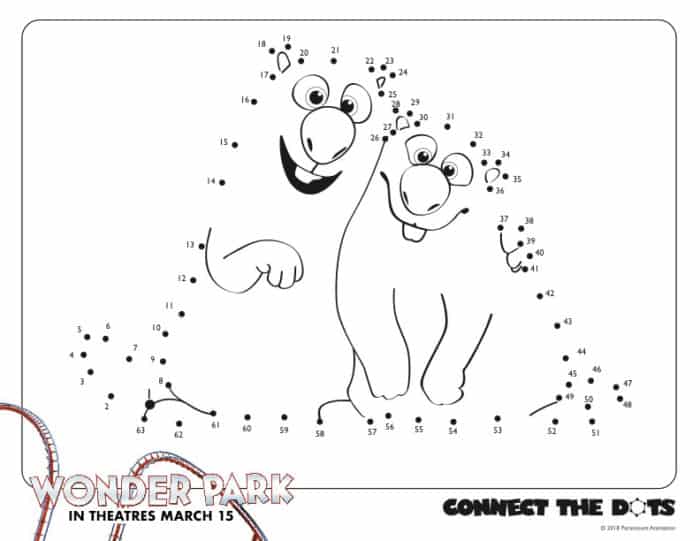 Wonder Park arrives in theatres across Canada on March 15th