Scholastic Canada has some fun new reads for little ones this Fall! We had the pleasure of receiving the following three titles and I have to say we have some new favourites on our list! You will too! Check out the books below and then enter to win some new books of your own!
Let's Get Started!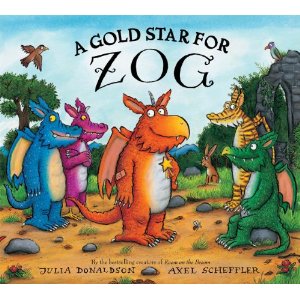 A Gold Star for Zog
By Julia Donaldson, Illustrated by Axel Scheffler
 
This is a new family favourite for our house, the boys ask for Zog again and again! It's a wonderful back-to-school book and with our Middle Man starting Junior Kindergarten this year it was one he was very interested in and helped to build excitement! All the dragons start school in year one and continue year after year learning how to fly, roar, breathe fire,  and even steal princesses! As it turns out a new friend is a princess and helps him make the grade! The illustrations are fantastic!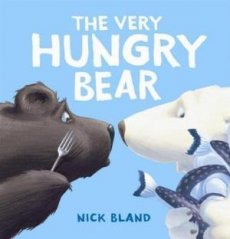 The Very Hungry Bear
By Nick Bland
Bear isn't having any luck catching fish, but he meets a polar bear that is quite skillful. With the polar bear's iceberg melting fast, the pair quickly try to find a place to stay together to share the fish. A nice story in friendship and in the importance of preserving our environment.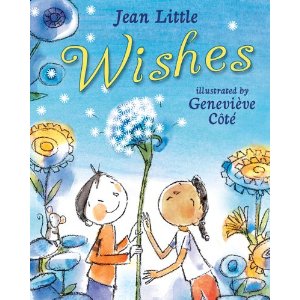 Wishes
By Jean Little
Jean Little is one of Canada's best-loved children'ts writers and continues the tradition with her new book out this month – Wishes. Jean takes some of children's most popular wishes and puts them together with some bouncy rhymes!
If wishes were ice cream,
our cones would be doubles.
If wishes were soapsuds,
we'd blow shining bubbles.
Cute right? So what would you wish for??? Think about it for a bit because I'm going to put your poetry skills to the test!!
Scholastic Canada has a fun little prize for a fellow Canuck! In the comments section below tell me something you would wish for and bonus points for following Jean Little's rhyming pattern and coming up with your own!!!
Oh come on now, I know you can do it! Play along, Here's one from me
If wishes were baking
I'd make chocolate cake
If wishes were bedtime
I'd stay up late!
Ha! See, anyone can do it! Let's hear yours!
Three winners (based on random.org not how fabulous your wish is!) will each receive a copy of Jean Little's Wishes PLUS a book of their wishes from Scholastic Canada's September Reads, there are some really great titles to choose from including a number of hockey titles and some upcoming holiday books!