It was the last week of Summer when we met a grandma on the playground who told us about this neat little watering hole she liked to take her kids to when they were little and still brings her grandaughter. It sounded like a great adventure to us, so we made sure to fit this visit in before Summer came to a close. Now, I don't think we played where she intended us too, as there is a nice swimming area that has easy access, but our family has an adventerous spirit and we wandered downstream to play in the falls!
Here's a Peek at our Little Play Date!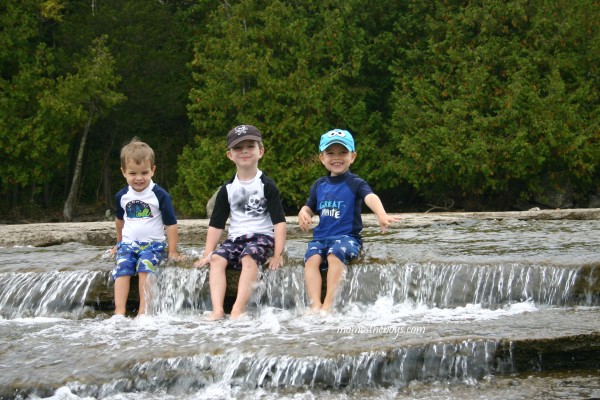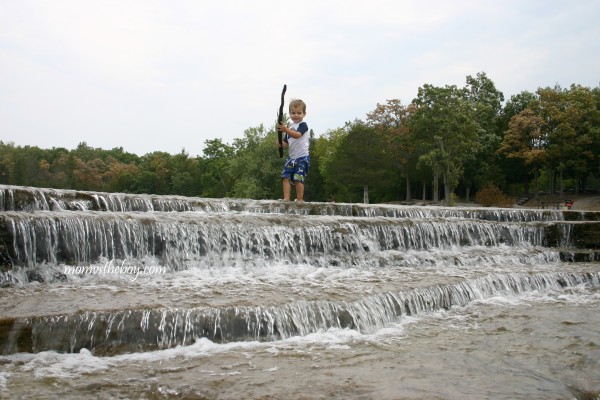 Look Mom! I Found a great stick!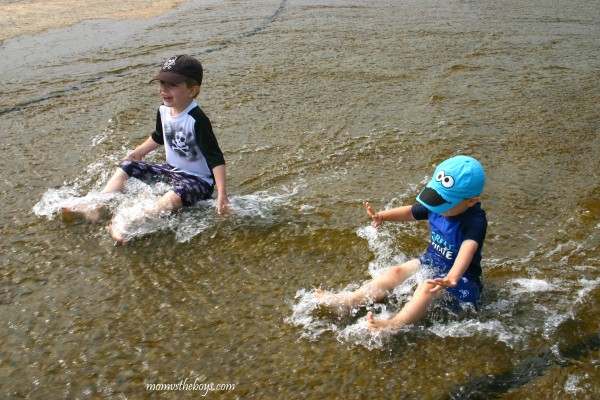 Sitting Against the Current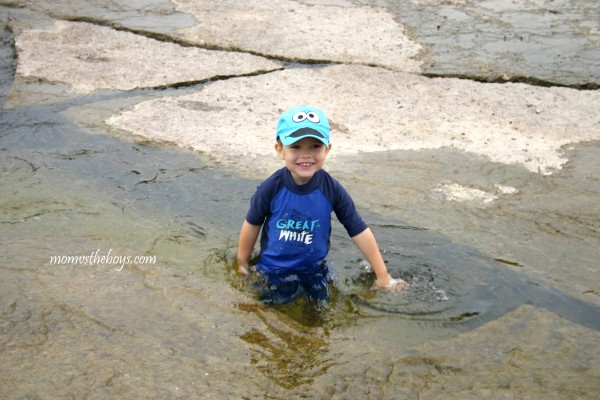 Help! I'm stuck in a hole!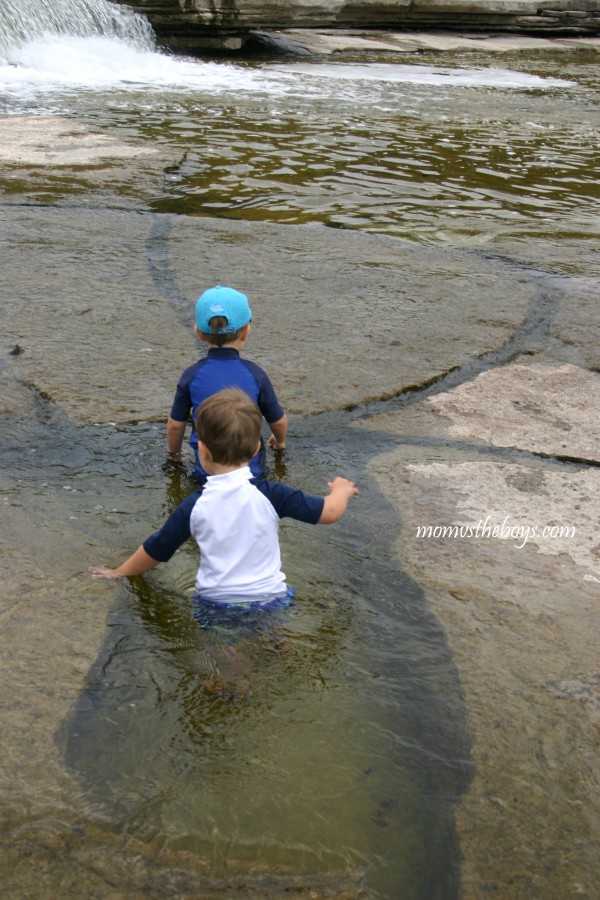 Two in a hole!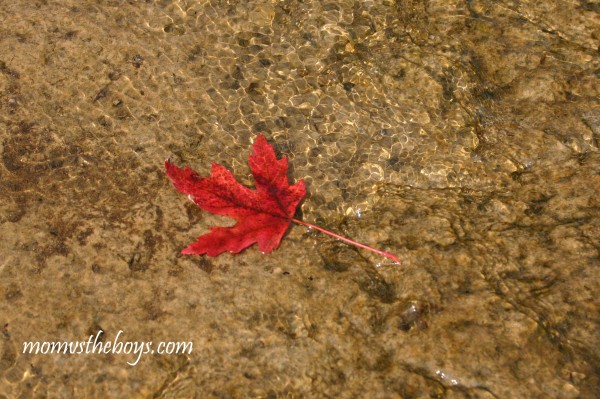 Oh Canada! Fall is coming!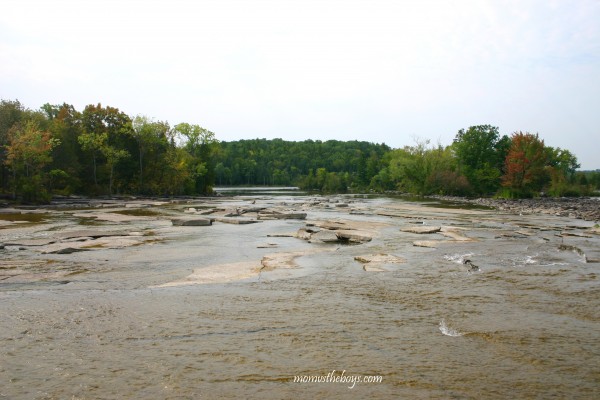 Down Stream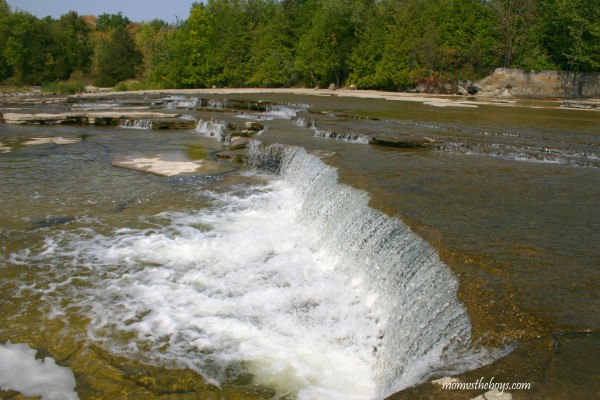 And so Summer comes to an end, and the boys are back to school. We will miss these carefree days, exploring new areas with the boys!