Okay a whole week gone by with the little guy and we were having some fun! One night I know I saw Jingles come in and land on the curtain rod but the next morning when the boys couldn't find him anywhere I went to help. Wouldn't you know it? he wasn't there. A quick phone call to Daddy to see if he had noticed the elf that morning was met by the sound of giggling on the other end. Apparently early that morning he had found an even trickier spot for us to find him in! Later we discovered him hiding inside a vase in the china cabinet, that is one sneaky elf! Here are a few other places we found him hanging out this past week!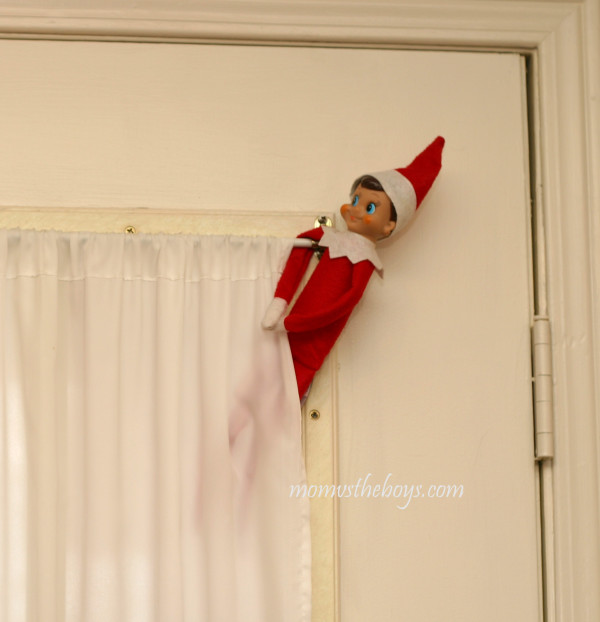 on the front door curtains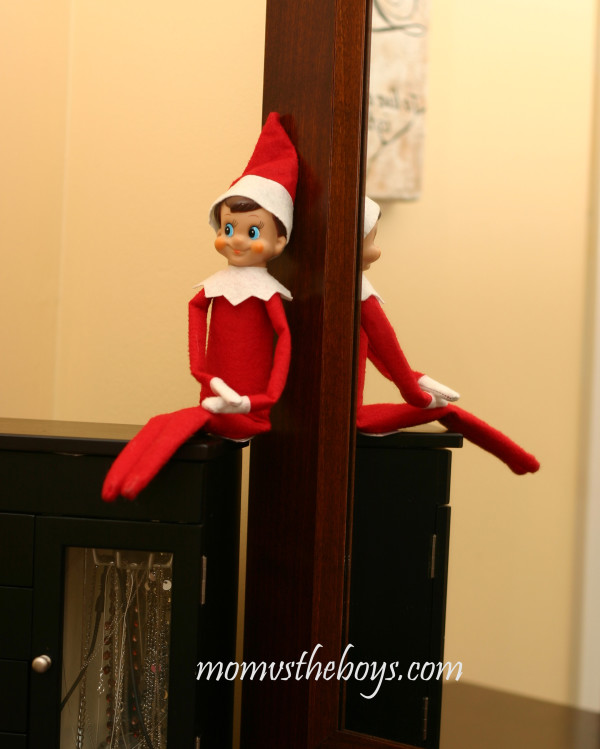 Mom and Dad's Dresser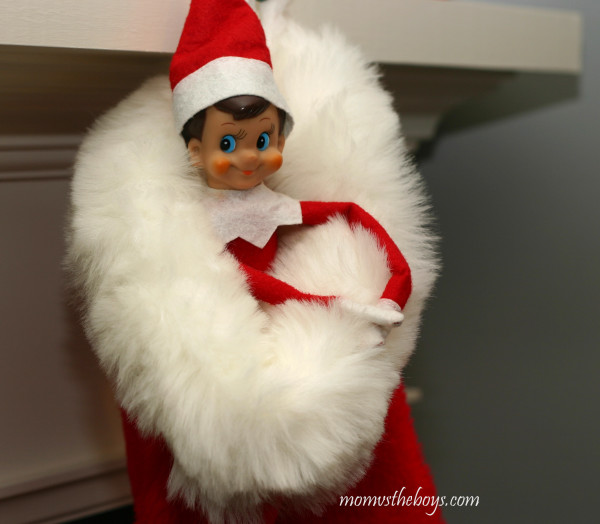 In a stocking, warm and cozy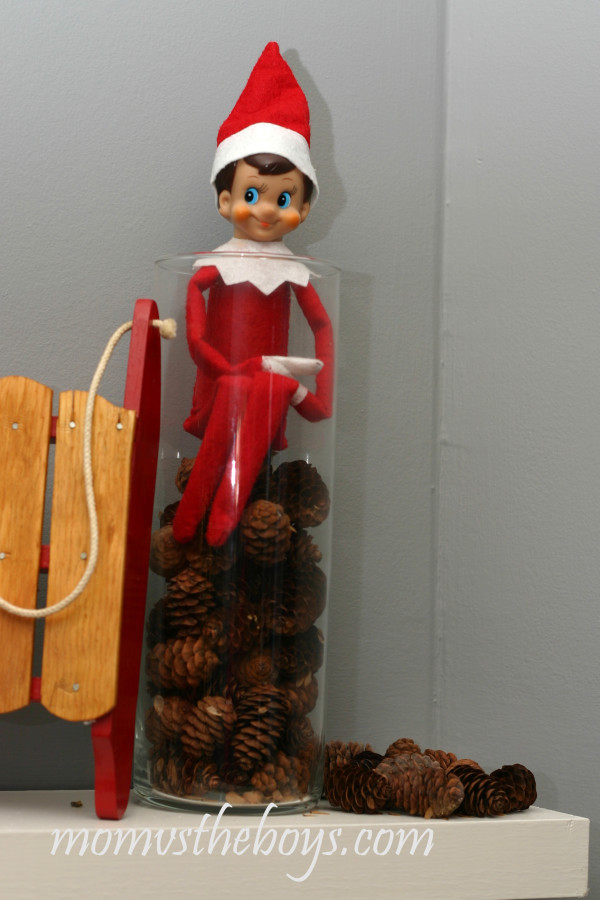 This was the first time our elf made a bit of a mess, he threw out the pinecones onto the mantle and floor. Middle Man put Jingles straight onto the Naughty list for that one!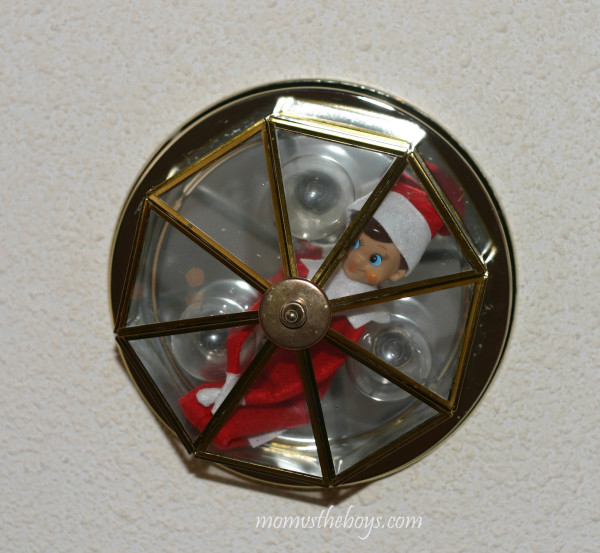 We had a situation last week with a number of light bulbs burning out at the same time, I'll give you one guess on who hid him here!
Do you have a Naughty Elf or a Nice Elf  like Jingles??
Check out our other Elf on the Shelf Adventure Posts
Christmas 2012 -1
Christmas 2012 -3
Christmas 2013-1
Christmas 2013-2