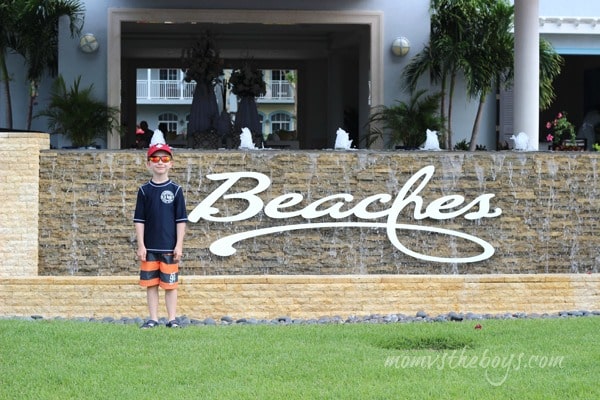 Beaches Turks and Caicos had much to celebrate this month as they held the official grand opening of their newest village! Key West Luxury Village boasts over 150 rooms, all at the concierge or above level, including 20 Butler Service villas and suites. Yes folks, if you have money to spare, those are the rooms you want to book, but every single room was gorgeous, spacious, and perfect down to the last detail! I traveled with my 7 year old son to take in the event and we were blown away by the beauty and functionality of our room in the Veranda Building. A large comfy king size bed for mom, trundle bed in the living room for him, a table that seats 6, spa products that smelled divine, a fully stocked fridge and even a washer and dryer. My son's favourite feature was the in-room X-box system, mine was the balconies! Our room had two that included tables, chairs and lounge beds! I was pretty much in heaven!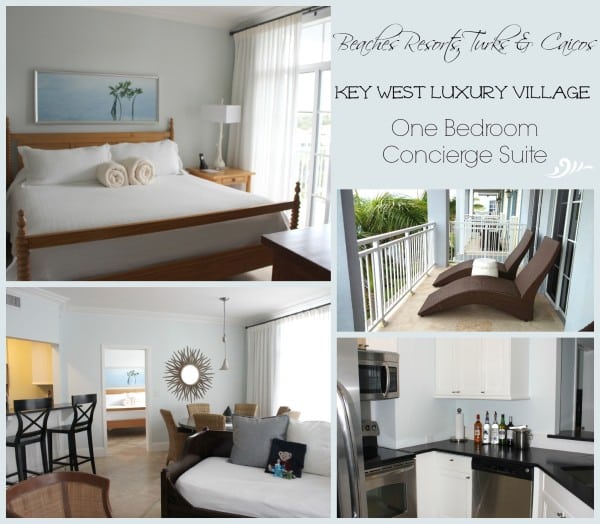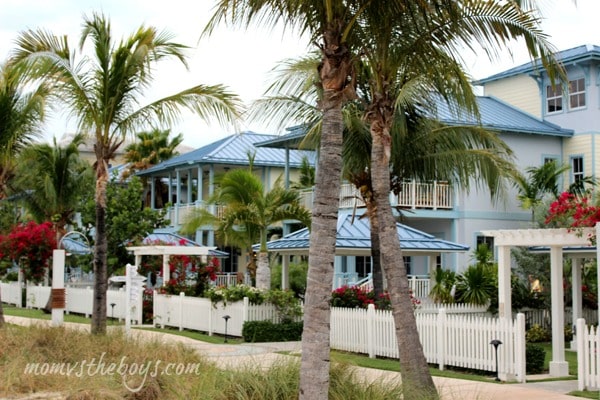 Key West Beachfront Butler Villa Residence with Private Pool
In addition to the new accommodations, Key West Luxury Village adds an additional 3 restaurants (Neptunes, Sky and Bayside) as well as 3 more pools. We dined at Bayside twice, as it's buffet style serving added so much flexibility to our differing palates and enjoyed a breakfast at Sky on our first morning. Sky sits above Bayside on the second story and offers amazing views of the beach, a great way to start the day!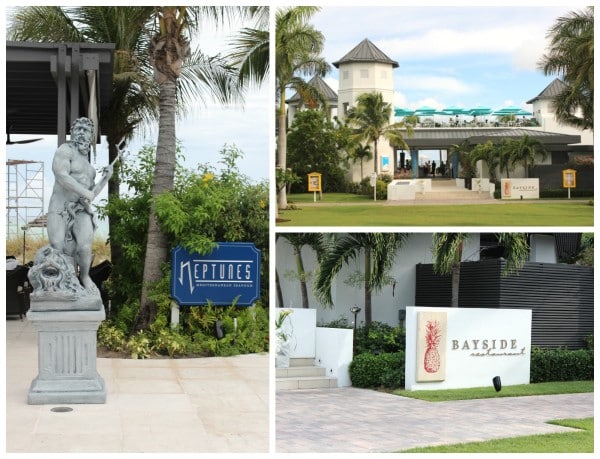 3 new dining options inside Key West Luxury Villages, makes a total of 19 restaurants at Beaches Turks and Caicos Resort!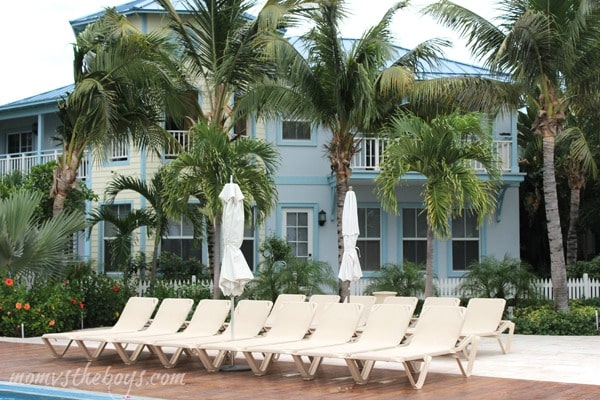 Key West Luxury Village also has it's own spa and Kid's Centre for the little ones.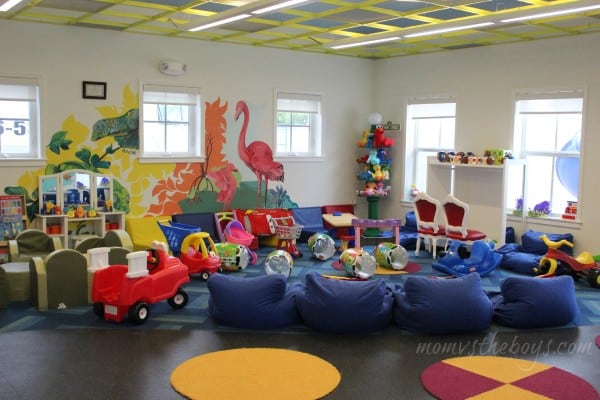 Beaches Knows How to PARTY!!
Beaches pulled out all the stops and spared no expense in celebrating the new Key West Luxury Village! They have every right to be proud of this spectacular new village at their Turks and Caicos resort and you could tell they couldn't wait to show it off and cut that grand opening ribbon! Food was plenty, drinks flowed endlessly and the entertainment wowed the crowd! From mermaids in the pool, to caricature artists and acrobatic performances, there was something for everyone, at every age, to take in!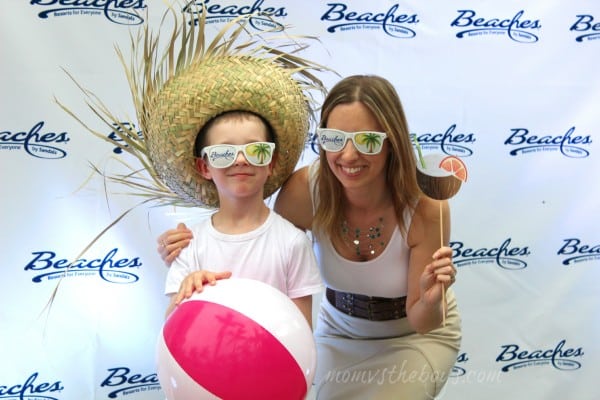 The kids loved the silly photo props!

Amazing entertainment!
After speeches from dignitaries and staff, the ribbon was cut and the party kicked into full force! Guests were treated to a mardi gras style parade complete with Sesame Street characters, light up toys and fire works later in the evening! It was quite the celebration!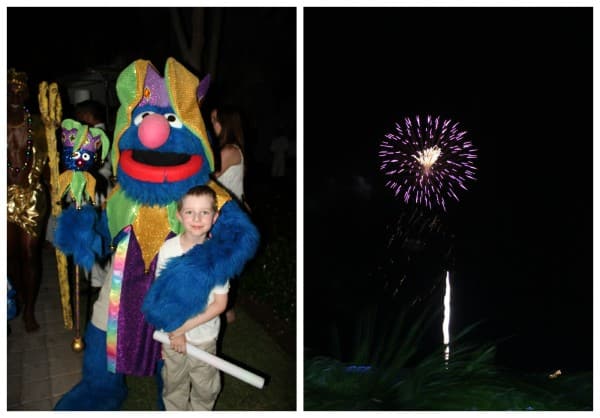 Parade and fireworks ended a spectacular party!
Key West Luxury Village is the newest addition to Beaches Turks and Caicos since the grand opening of the Italian Village in 2009 and really adds so much to the resort as a whole. The buildings, landscaping and fountains add a special touch with a calm and relaxed atmosphere throughout the village. It has a fresh modern vibe compared to the French and Italian villages and feels very quiet and private. It's a great spot to relax and unwind!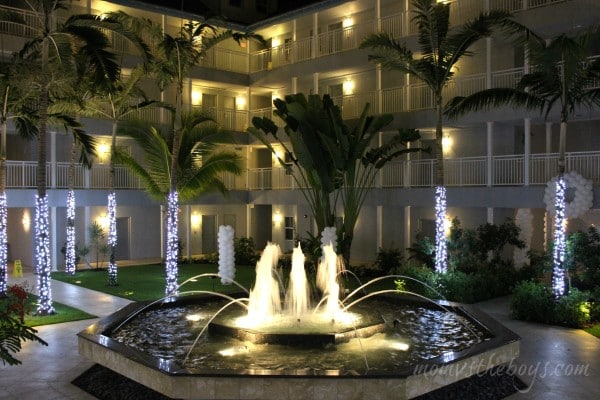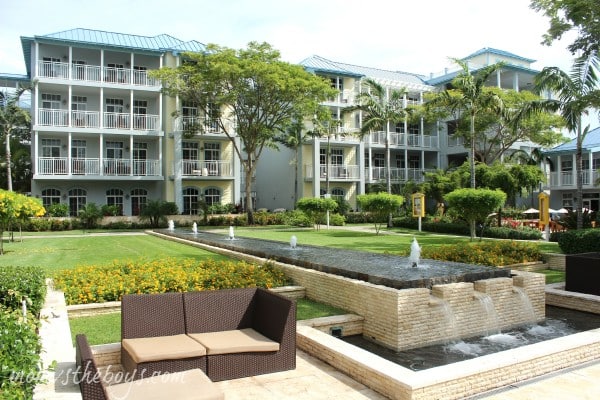 For more photos of Key West Village rooms, grounds and grand opening party visit my Facebook Album! Be sure to comment on your favourites and ask me any questions!
Follow Beaches Turks and Caicos on Facebook and Beaches Resorts on Twitter and Instagram 
Looking for more posts about Beaches Turks and Caicos? Check out these:
We Packed with a Purpose for the Sandals Foundation
Where in the World is Turks and Caicos?
Disclosure, I was provided with airfare and accommodations to attend the event, regardless,  all opinions expressed are honest and my own.