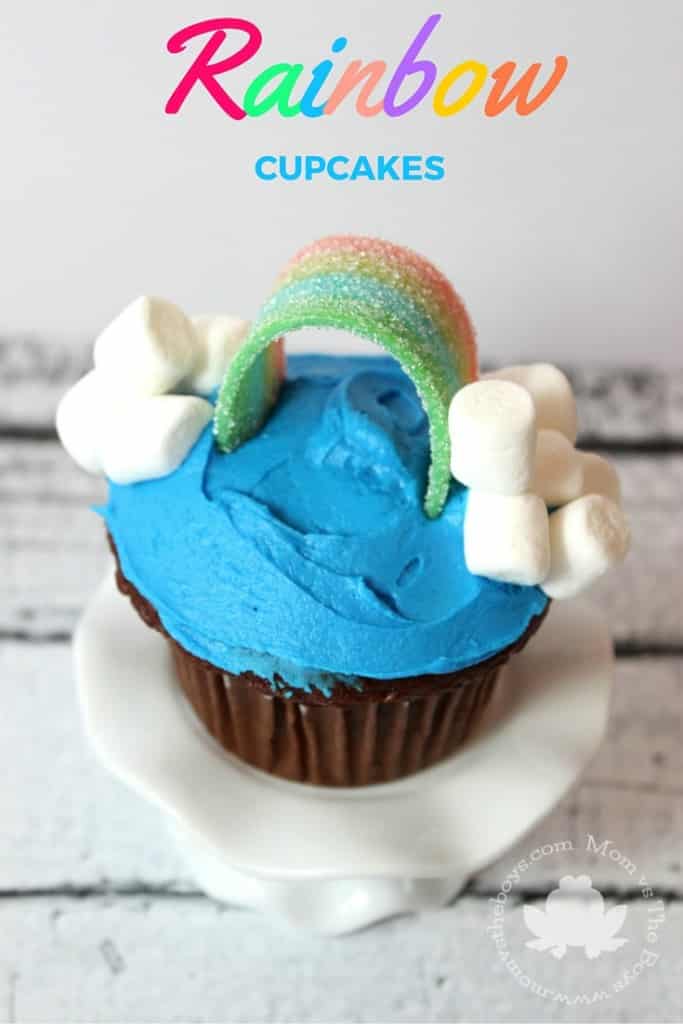 The boys and I made these cute little cupcakes over the March Break. That's because I thought Spring weather was right around the corner, turns out I was wrong, it was still a month away! But here it is mid April and Mother Nature has finally decided to co operate, hallelujah! Now that the cold and snow is finally behind us (knock on wood!) I wanted share our bright and cheery cupcakes with you. They are SUPER EASY and SUPER FUN to put together! oh, they are also SUPER TASTY to eat too!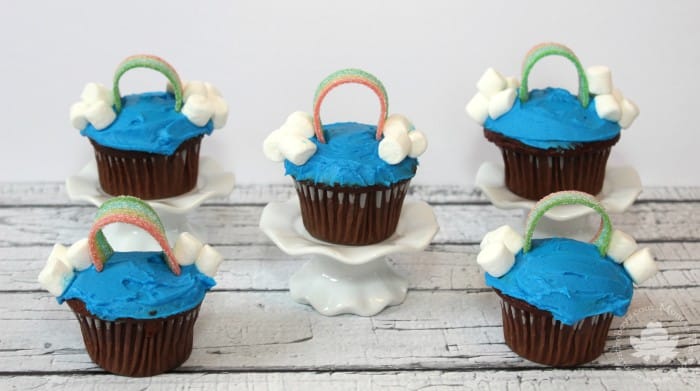 Rainbow Cupcakes
You'll Need
Boxed cake mix, any flavour
Blue buttercream frosting
Mini marshmallows
Rainbow stip candy (Sour Straps)
Put It Together
Bake the cupcakes as directed and let cool.
Using a frosting spatula spread a wavy layer of blue icing over the entire cupcake to look like the sky.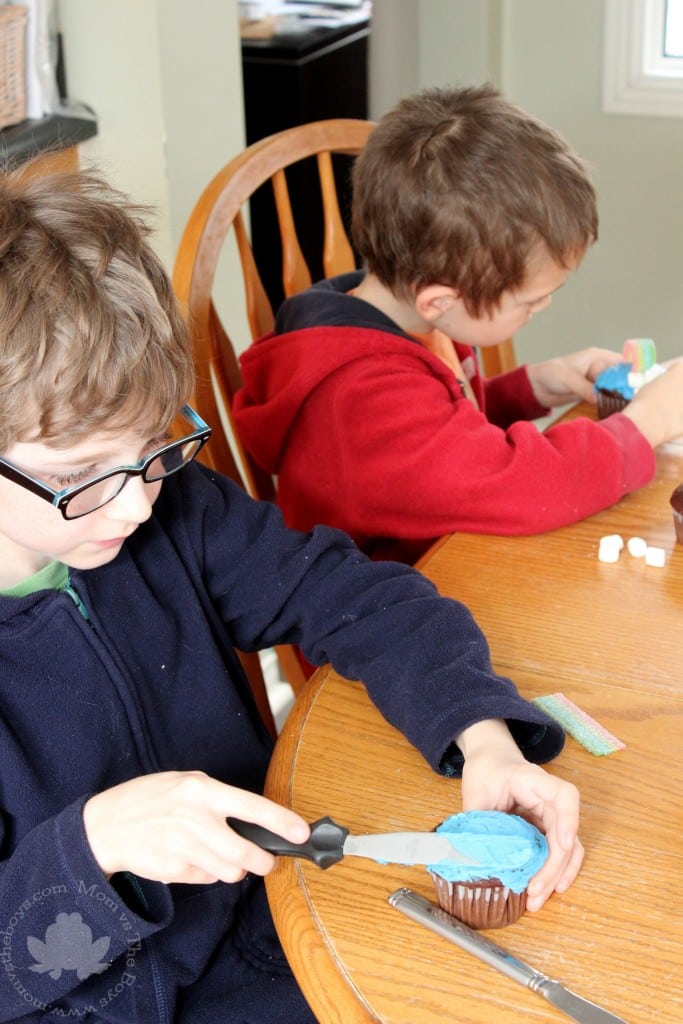 Measure out your Sour Straps to a length that makes a nice rainbow without being too tall or it will fall over. We found our package of Sour Straps at the Dollarama in Wild Fruit flavour. Stick each end of the Sour Strap into the blue icing to form a rainbow and insert a few mini marshmallows at each end to look like clouds.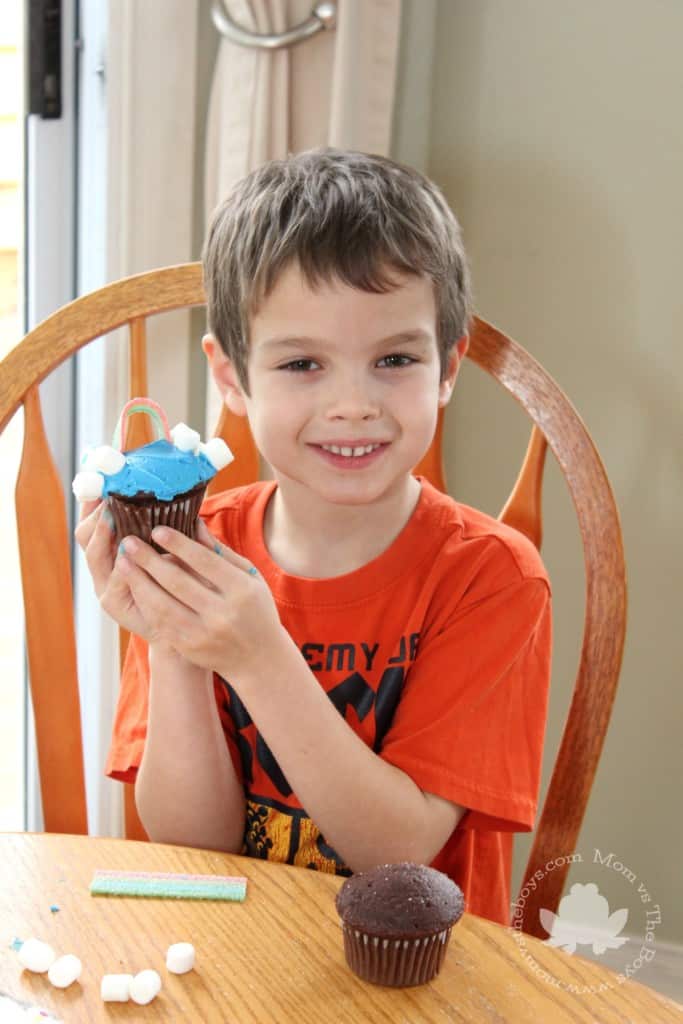 The kids really loved these because they could do the whole thing themselves and they were very proud to show off their creations!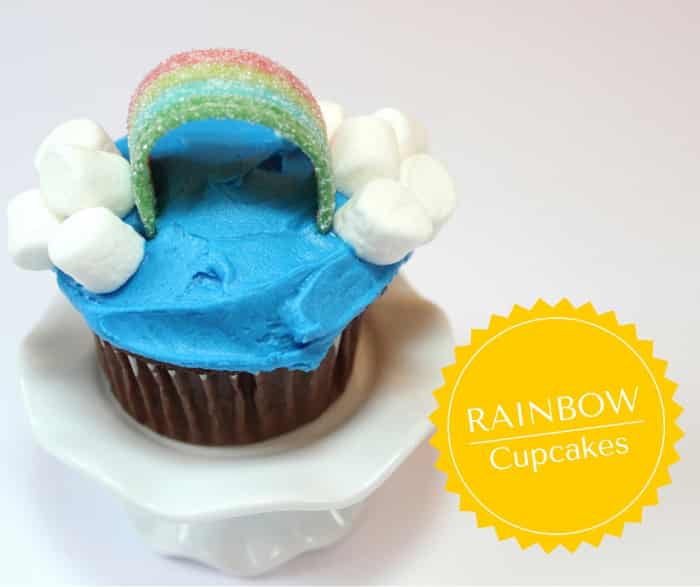 Now hopefully the warmer Spring weather is here to stay so you can enjoy some Rainbow Cupcakes of your own, without having to dig your snowsuit back out of the closet when you leave the house! 
If you like these fun spring cupcakes, you might also want to put these ones on your list as well!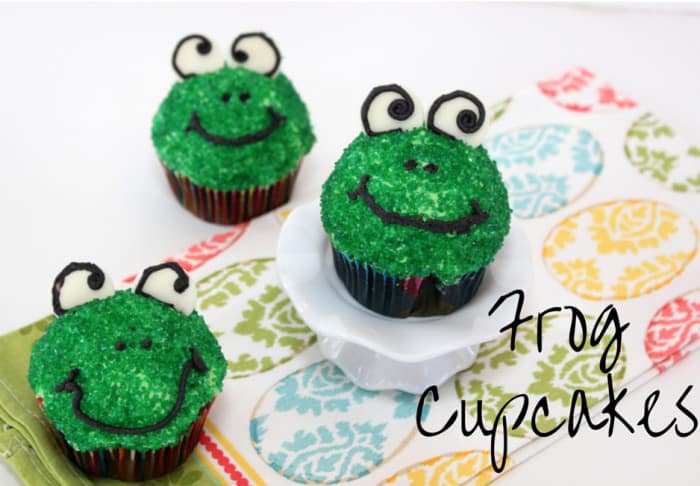 Frog Cupcakes