Summer may be over but there is still lots of fun to be had at Sesame Place!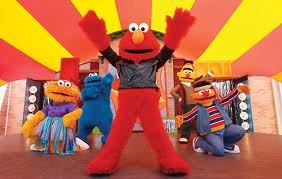 The 2012 Sesame Place Season doesn't end until October 28th so there is plenty of time to pop in for a visit with all of your favourite furry pals! Plus, check out who else is stopping by!
Yo Gabba Gabba's DJ Lance Rock & Friends – 9/8 – 9/9
The Gabba Gang is heading to Sesame Place to jump, shake and shimmy with you in a never before seen show! Join Yo Gabba Gabba's DJ Lance Rock and his friends Muno, Plex and Toodee as they get the sillies out at Sesame Place this fall!
world-renowned animal expert as he showcases some of his furry and feathered animal friends for live shows. Star of the internationally syndicated "Jack Hanna's Wild Countdown" and "Jack Hanna's Into the Wild" TV programs, Jack is well-known for his guest appearances on Good Morning America, the Late Show with David Letterman, and the Talk. Get up close and learn about Jack's unique animal guests during his interactive live animal shows.
Caillou's Musical Playdate – 9/15 – 9/16
Growing up is not so tough, especially with a friend like Caillou! The irresistible 4 year old is always up for an adventure and has the most a unique way of looking at the world. Join Caillou, his little sister Rosie, and their loveable cat Gilbert in Caillou's Musical Playdate. This interactive live show is packed with dancing and singalong songs that are guaranteed fun for all!
Strawberry Shortcake's Musical Playdate – 9/22 – 9/23
Get ready for a celebration of music with Strawberry Shortcake and friends in Strawberry Shortcake's Musical Playdate. Enjoy songs from a variety of genres as the characters teach wholesome values and prove that all little girls can do berry big things! Come sing and dance to brand new tunes that emphasize the importance of friendship, teamwork and most of all – fun!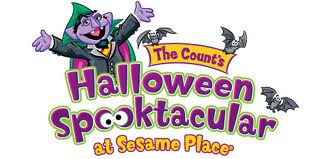 Don't miss  The Count's Halloween Spooktacular!!
The event runs from September 29th through October 28th, families are encouraged to come dressed in costume as they enjoy Sesame Place, which is decked out with Halloween decor. Enjoy trick-or-treating throughout the park and a family–friendly hayride with everyone's favorite Sesame Street friends. In addition to the park's Spooktacular-focused attractions, Sesame Place's dozen dry rides are also open for guests to enjoy. New in 2012 is Ernie's Rubber Duckie Costume Party – a non-stop, fun-filled time, where everyone's invited to dance their day away! Moving lights and fun, upbeat music will make you feel as if you've arrived at a Sesame-styled disco.  Back for its 2nd year is the Neighborhood Street Party Halloween Parade. The entire parade takes on a not-too-spooky-feel from candy corn in Cookie Monster's cookie Jar to Bert and Ernie dressed as a rubber duckie and a pigeon for Halloween. The last parade stop features "spooktacular" music and performances by the Sesame Street characters and is not to be missed.
Want to head to Sesame Place with your family? You can win 4 tickets right here! 
(US/CAN must be willing to travel at  your own expense)