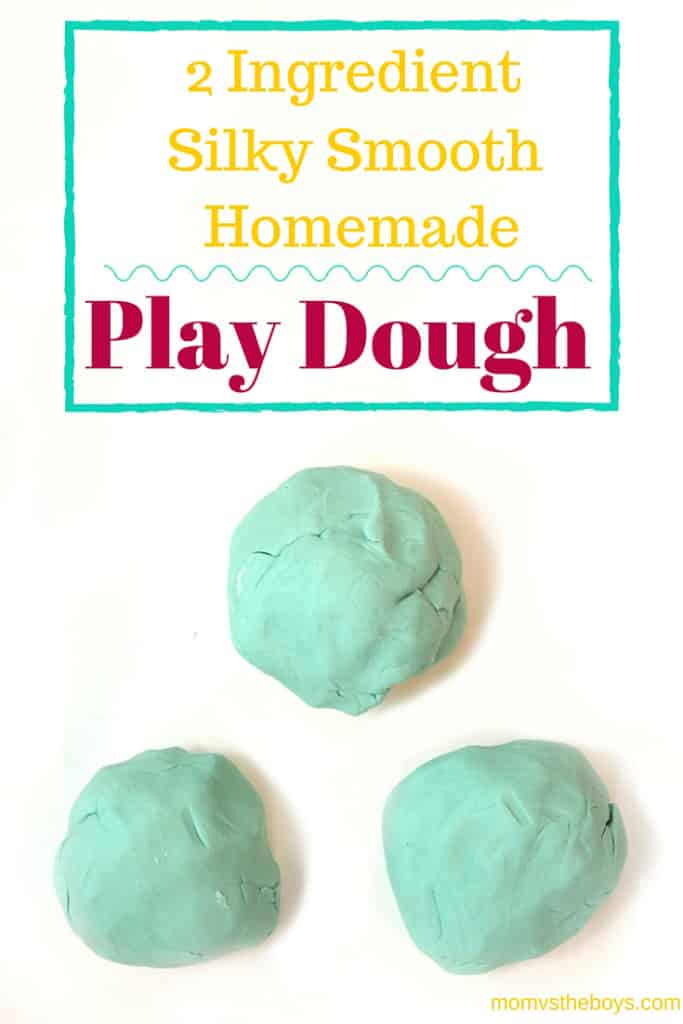 The boys and I have made play dough before, but this was by far the fastest and easiest play dough we've ever whipped up. I love that it's a no cook recipe and doesn't even use hot water like many others, it actually only had two ingredients and can be made in just minutes! Follow along and I'll show you how it's done!
What You'll Need
2 cups cornstarch
1 cup conditioner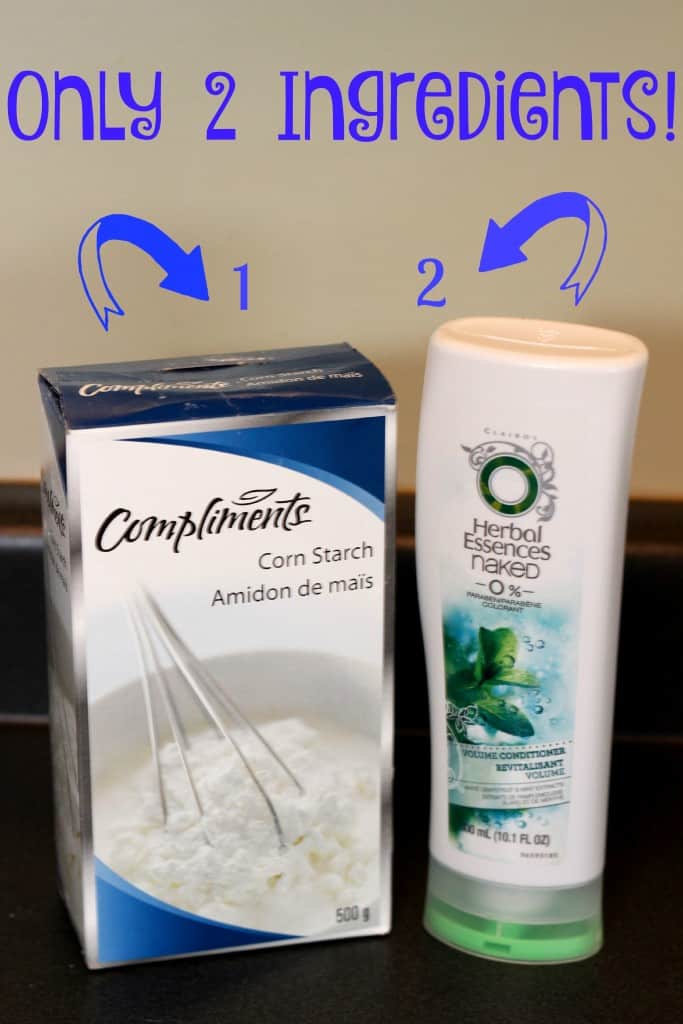 I chose to use Herbal Essences Naked conditioner because it smells pretty good,  it has a White Grapefruit and Mint fragrance that's really refreshing! 
Place the cornstarch in a bowl and if your kids are helping (they can do pretty much all of this on their own!) let them have a few minutes of play time with just the cornstarch. I love love love touching cornstarch, it's so smooth and silky and makes fun crunching noises when you squeeze it tight! It just feels really good between the fingers.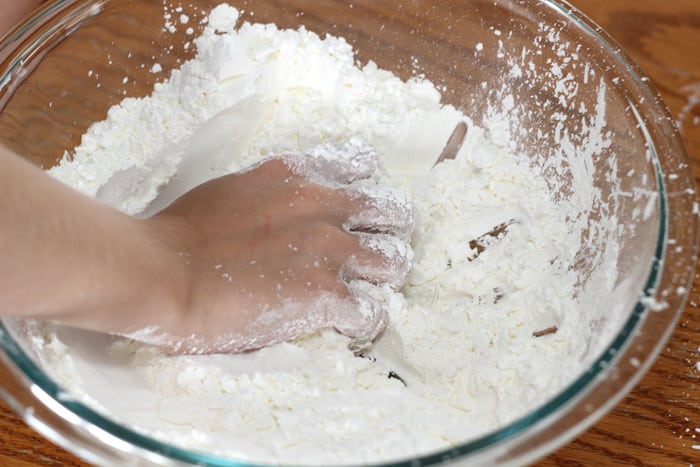 When you are done playing around with that, go ahead and dump in the conditioner and mix it all up together.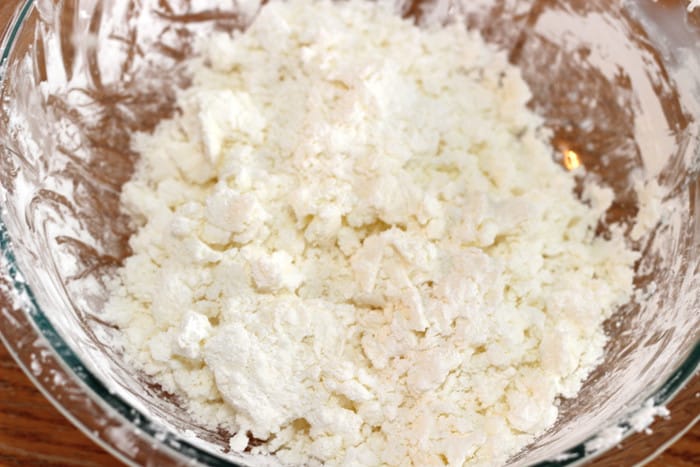 It will look a little bit dry and coarse, no worries, it's time to knead.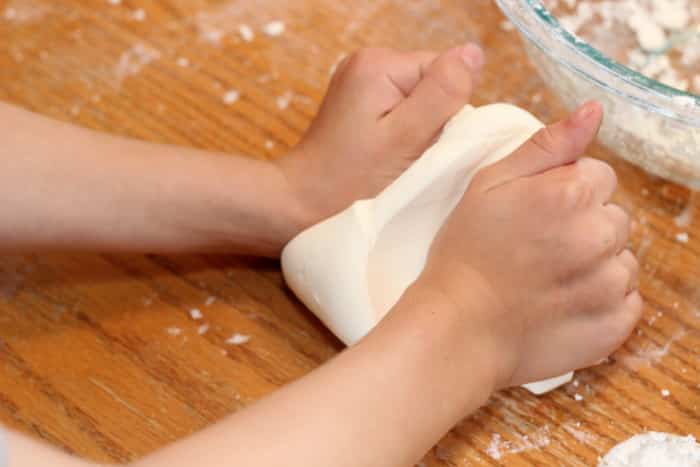 White nice, but go ahead and add food colouring to give it a pretty colour if you like! My oldest son was home with me on a sick day when we made this batch and his favourite colour is turquoise so we were aiming for that with a little bit of blue and a little bit of green mixed together. If you have gloves, you might want to put them on until the colouring is mixed in well.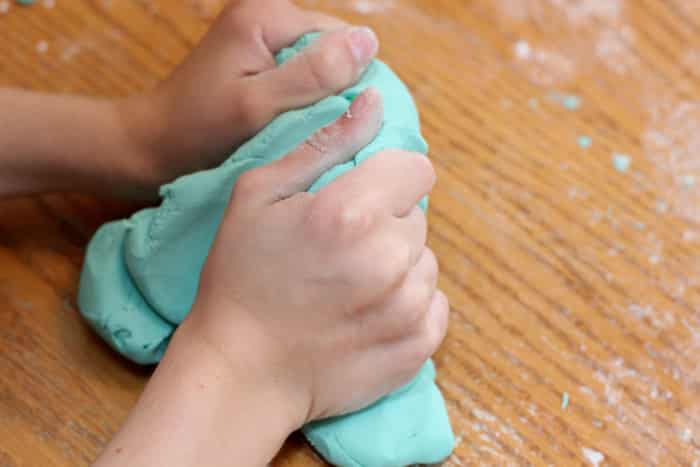 And you've got yourself a batch of the smoothest, silkiest play dough  ever! Plus, it smells really good too! I feels really good and can be used in all the same ways as regular play dough.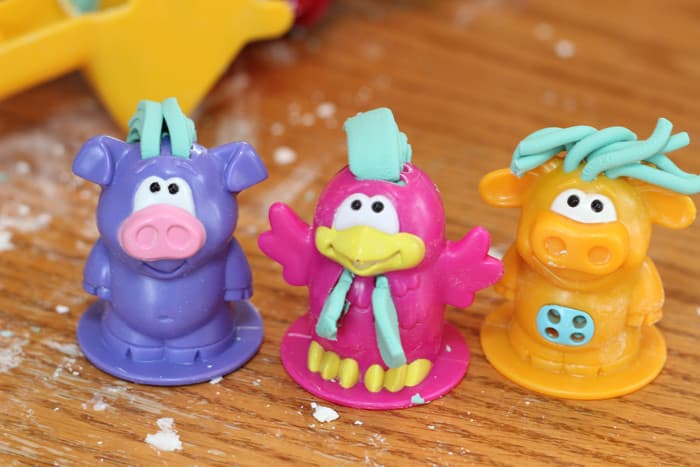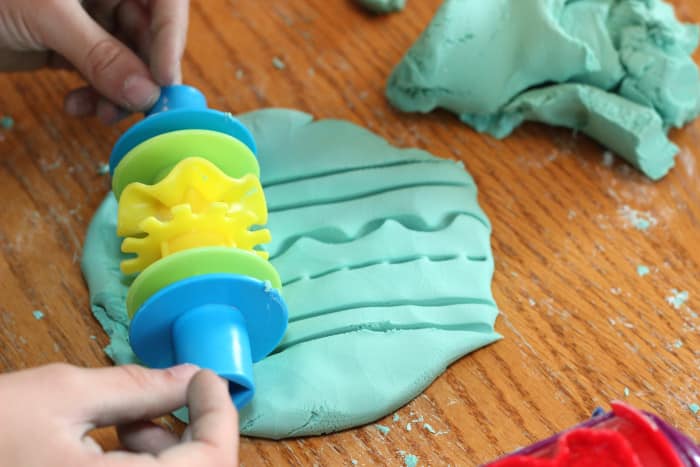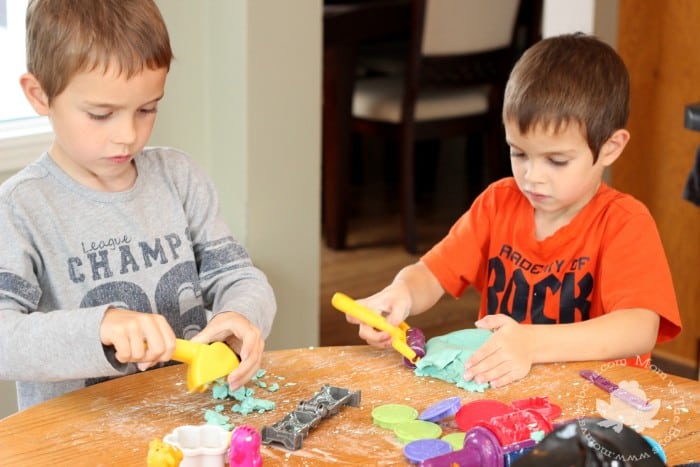 For another fun play dough recipe you can also try our Kool Aid play dough!