School is back in session and while we miss the lazy, carefree days of summer, it was definitely time for us all to fall back into a good routine. This year we are trying something new each morning to start our day. The boys are kicking off breakfast with Crystal Clean from the sea Omega 3.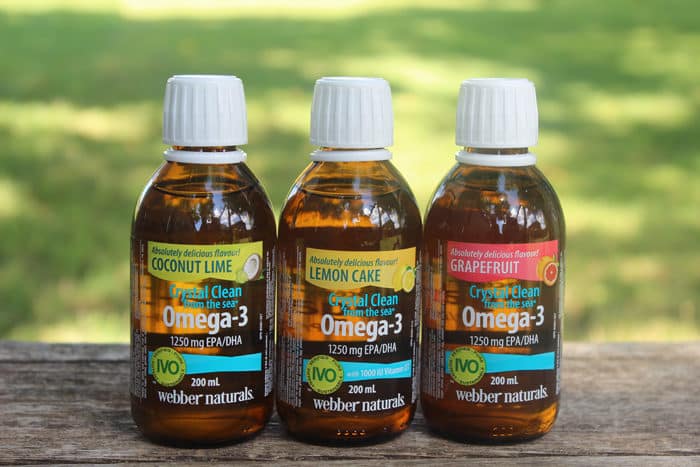 Omega-3 essential fatty acids help keep cell membranes flexible and functional, supporting cardiovascular and cognitive health throughout life. DHA is especially important for the development of the eyes, brain, and nerves in children, and may support learning ability, cognition, and emotional well-being in children and adults.
Webber Naturals new Omega 3 comes in three great flavours – Lemon Cake, Grapefruit and Coconut Lime. Our first impressions were that they smelled AMAZING!!! They have a pretty strong scent that smells exactly as their name suggest and it's heavenly. I was almost disappointed that the taste is actually quite subtle, but it is, you won't be overpowered by the taste, so you can go ahead and add it in your morning juice if you wish. The boys seem to be fine taking their dose straight from a medicine cup, but I'm not a fan of the oily texture and prefer to hide it.
High-quality omega-3 liquid fish oil from webber naturals offers a convenient, simple way for children and adults to meet their daily EPA and DHA needs, helping to support the heart, brain, eyes, and overall health and well-being. Unlike unstable ethyl ester liquid forms of omega-3, liquid triglyceride fish oil has superior stability and is readily absorbed, helping to reduce the fishy aftertaste. 
Canadians, enter below for a chance to win $50 in Webber Naturals coupons