We refused to let summer go. We soaked up the sun, squished sand in our toes. We swam in the pool and caught fish in the lake and ate until our bellies were full. We collapsed each night into bed exhausted and did it all again in the morning. This was a Fern Summer! 
At the end of August we took one last road trip of the summer in an attempt to make the most of our time off and to really make family time count and we couldn't have picked a better destination. With over 120 years experience Fern Resort knows a thing or two about catering to the family.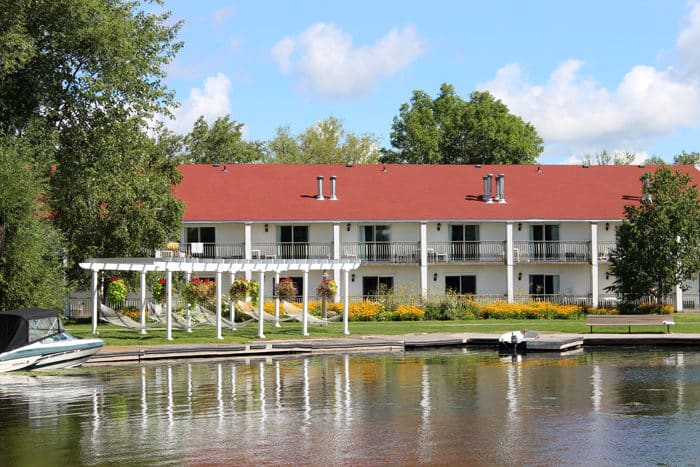 Located on the shores of Lake Couchiching, just 90 minutes from Toronto Fern Resort offers a getaway the whole family will enjoy. There's an endless list of activities to choose from throughout the day, supervised kids camp, all inclusive dining and evening entertainment. You can plan to do it all or do nothing more than lounge by the pool with a book. 
With a family of 3 active boys, we planned to do it all!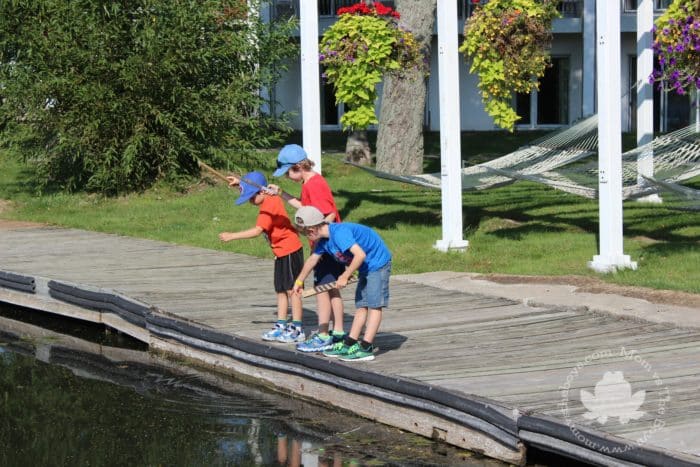 Fern Activities
Each evening at dinner you will receive a copy of The Daily Buzz which will give you an overview of the next days activities so you can plan ahead. Activities that are run by staff such as zorbing and the ropes course run on a schedule, while others such as basketball or mini golf can be done at your leisure. This was a great opportunity for us to try new sports we had never tried before! The boys were brave to climb the rock wall and make it all the way to top and mom and dad gave archery a try for the first time too! It turned out that fishing on the dock was the favourite activity by far, those fish were eager to bite and the boys had a blast catching and returning sun fish and searching the lake bottom for turtles! We also got a good leg work in as we toured the forest in some peddlecars.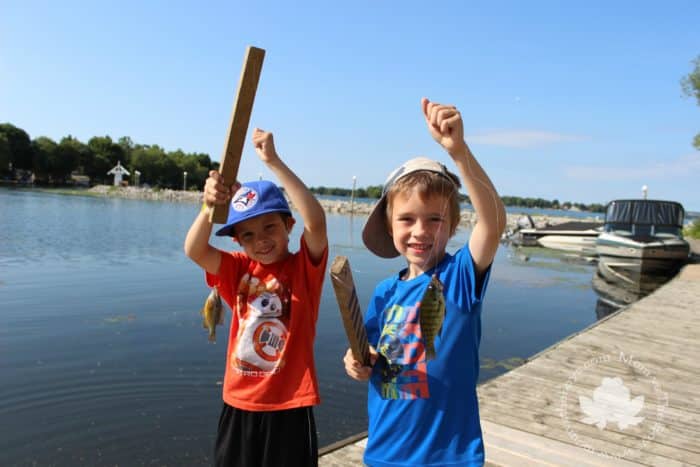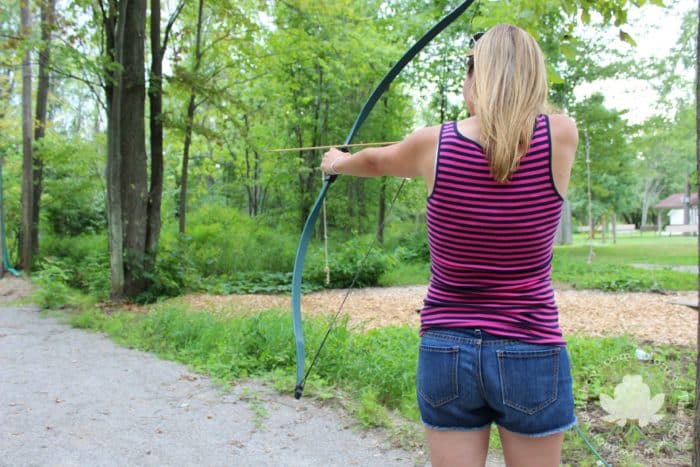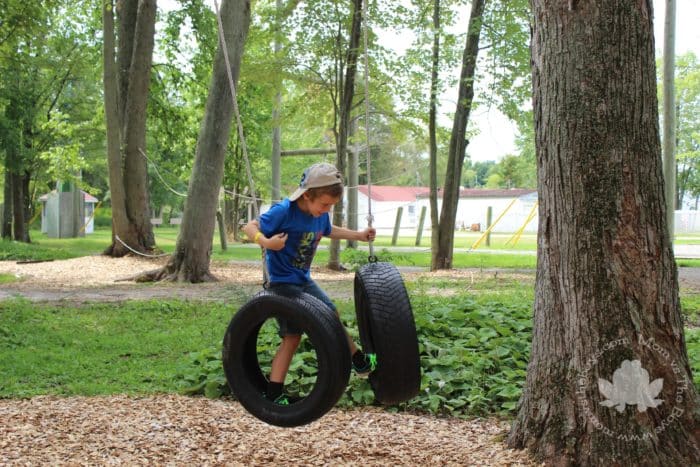 Fern Entertainment
After the dinner hour many of the sports are closed for the day but there is still fun to be had for the family. We joined in on a few games of Candy Bingo one night and headed over to Bergwen's Theatre each evening at 8:30 for some fun. On Monday night, we watched Dueling Pianos and on Tuesday the boys were delighted to attend Force of the Fern, a Star Wars themed gathering where they trained and perfected their Jedi skills. It was a super fun night and the boys brought home their Jedi training certificates.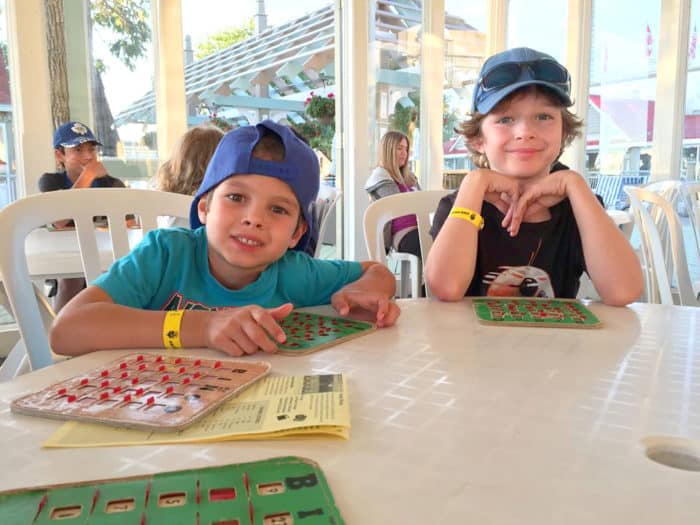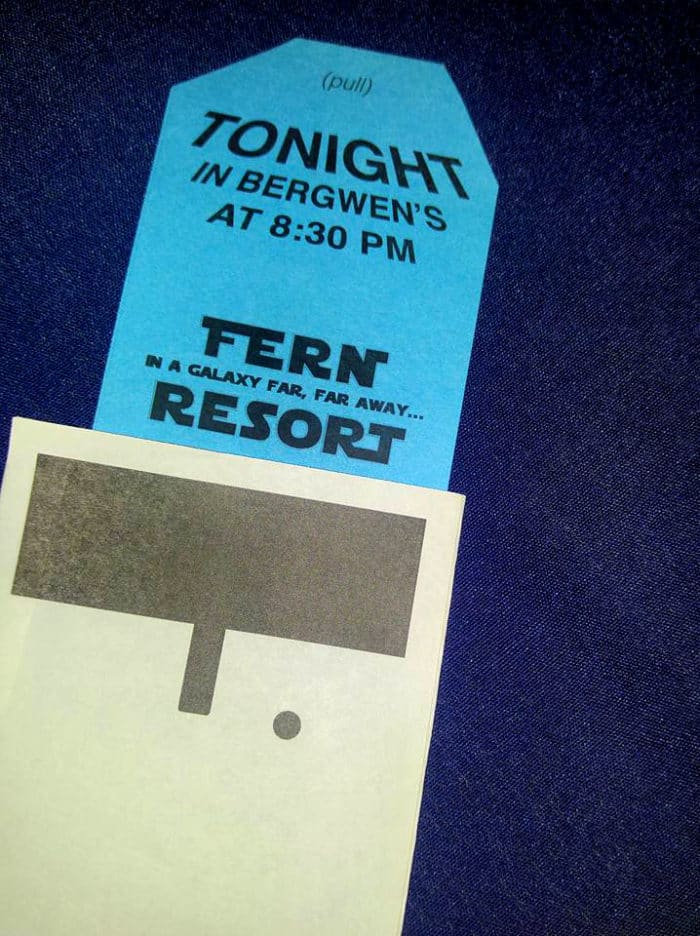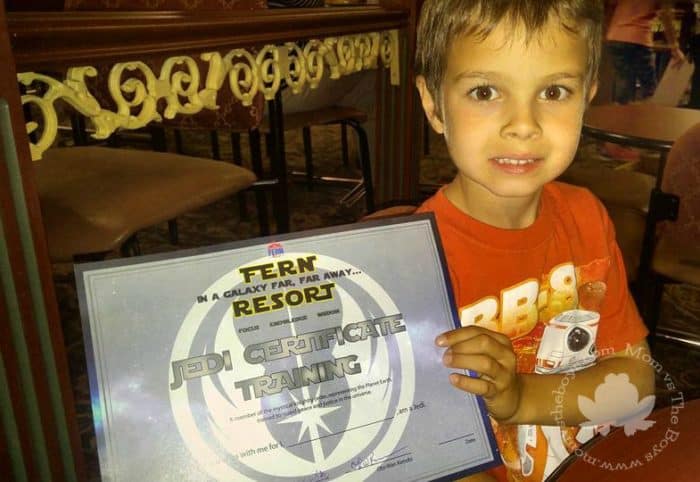 Fern Dining
Fern is an all-inclusive resort, meaning that all your meals and non alcoholic beverages are included during your stay and meal times are at set times throughout the day. Food and drink outside of these times are not included but there is a small fridge in your room to keep extra beverages on hand. Your table is set up for you in the dining room your first visit and each meal of your stay you eat at that same spot with usually the same waiter/waitress. The menu is broken down into Starters, Salads, Entrees and Desserts and there are new additions for each night of the week so you won't get bored. Children can choose from the children's menu or the buffet, as well, any entree from the adult menu can be requested in child sized portions as well. Basically, even the pickiest of eaters will be just fine here! For lunch you may choose to eat outside at the grill set up by the pool or inside the dining room. My favourite items were the soups and salads,  I think I chose the caesar salad for almost every meal. One thing Fern Resort does really well is desserts, you can't go wrong with any of them! They do not hold back on all the goodies like whip cream and icing, they simply make the best sundaes you've ever seen and the chocolate lava cake and orange sorbet was to die for. Breakfast was also a popular meal for our crew.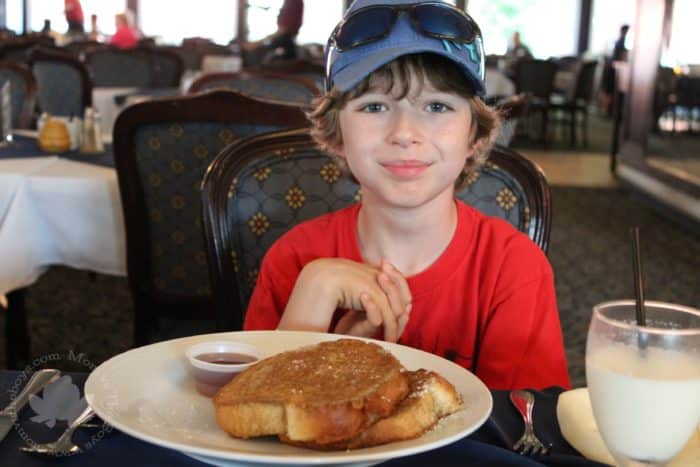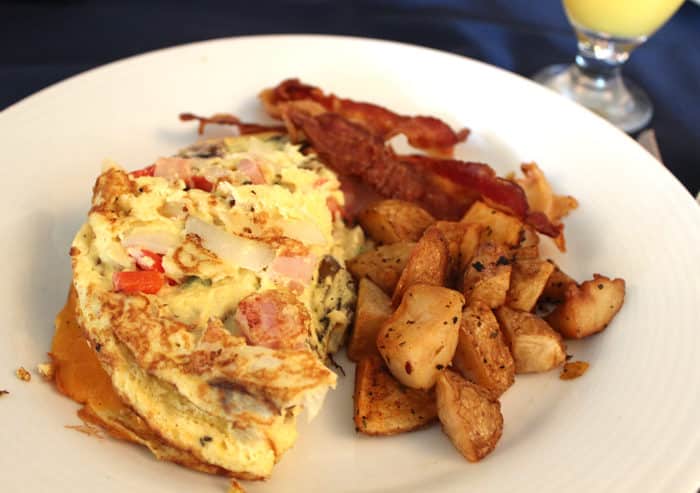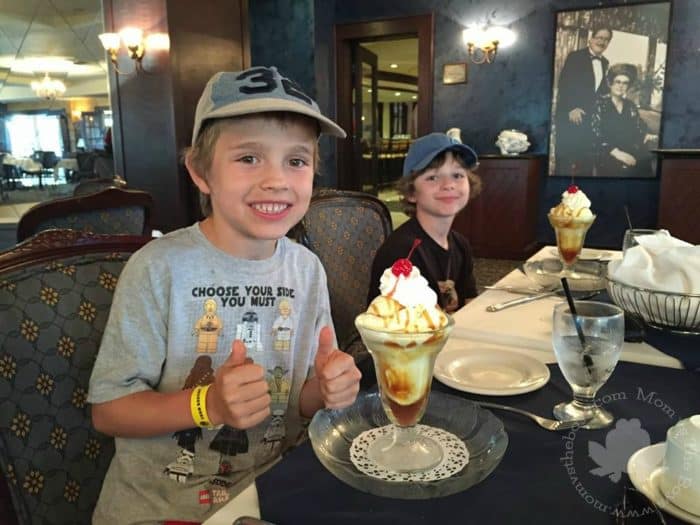 Check out our short video review to see even more fun activities and a tour of our room
Fern Resort is open year round and would make a perfect fall getaway. Visit the Fern Resort website for pricing and the Fern Facebook and Twitter for updates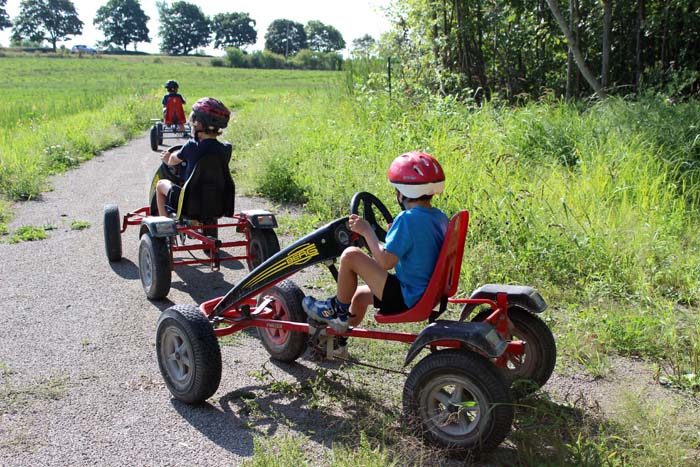 disclosure: We received a complimentary stay with Fern Resort, however, all opinions expressed are my own.