One of my favourite ways to gear up for any celebration is to read holiday books with the kids. For Christmas we literally have dozens of books about snowmen, elves, and of course Santa that fill an entire tub. Each night we pick a new book to read before bed to get excited about the holiday together and every year we add a new one to our collection. Sadly, our Easter choices are lacking and we don't nearly have as many to enjoy the holiday. Each year my boys receive a new book in their Easter baskets from the Easter bunny, but they are usually aren't Easter themed. We are definitely in need of some fun new books to add to our collection and I've been checking out these ones below. The Easter Beagle is such a classic and the Llama Llama series is one of our favourites! There's a full 25 Easter Books below that are sure to put a smile on your child's face this Easter!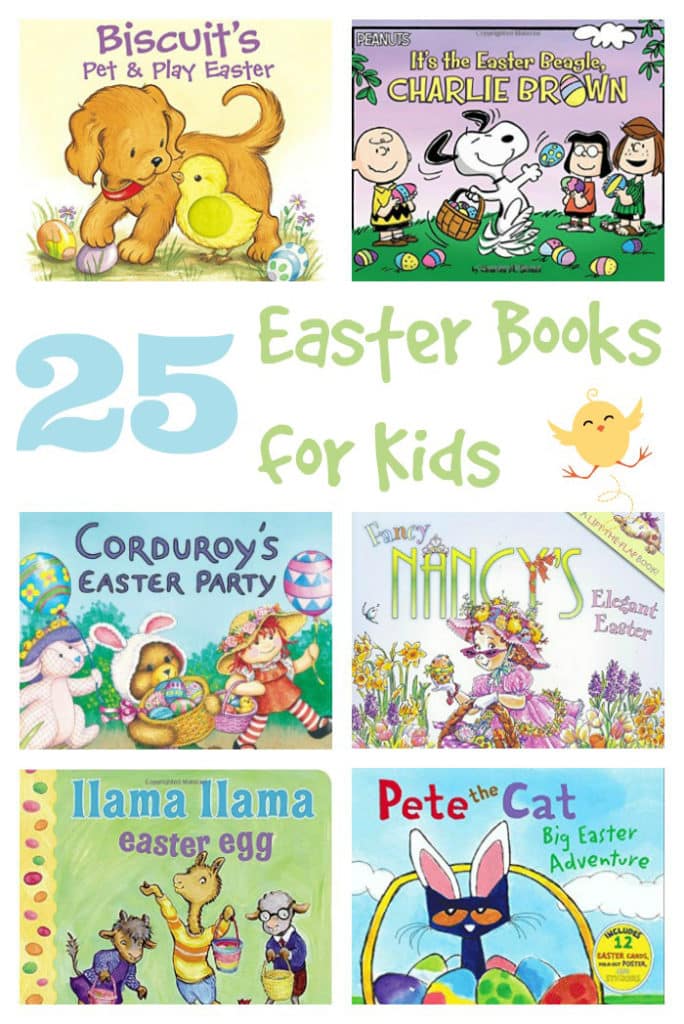 2 Biscuit's Pet and Play Easter: A Touch & Feel Book
4 It's the Easter Beagle, Charlie Brown Peanuts
7 Pete the Cat: Big Easter Adventure
9 Baby Farm Animals A Little Golden Book Classic
11 The Biggest Easter Basket Ever
12 A Duckling for Daniel: Daniel Tigers Neighborhood

13 The Night Before Easter
14 Mater and the Easter Buggy Disney Pixar Cars
15 Fancy Nancy's Elegant Easter
16 Happy Easter, Little Critter

18 Duck & Goose, Here Comes the Easter Bunny!
19 here Are Baby's Easter Eggs?: A Lift-the-Flap Book
20 Bright Baby Touch and Feel Easter
21 How to Catch the Easter Bunny
22 There Was an Old Lady Who Swallowed a Chick!
24 Ollies Easter Eggs Goosie and Friends

25 It's Not Easy Being a Bunny


This post contains affiliate links