Kids will love these funny Halloween lunchbox jokes available in a free printable download so all parents have to do is print, snip and tuck them into their child's lunch bag.
Long school days can be tough, especially for kids who have a hard time being away from mom. Lunchbox notes have been a long standing way for moms to let their little ones know they are being thought of and to give them a nice mid-day smile. 
This Halloween, why not make them laugh too?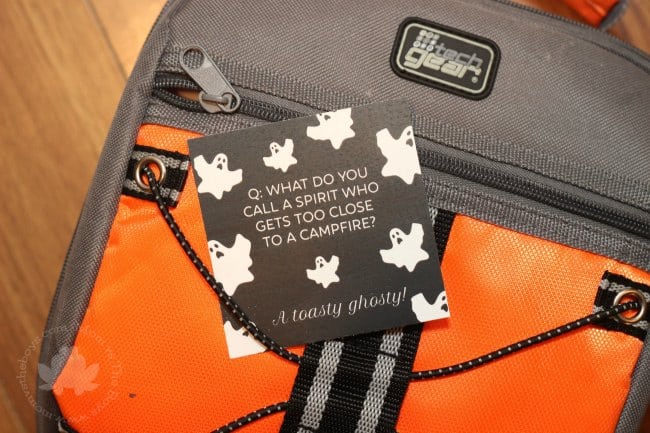 Halloween Lunchbox Jokes
You'll Need
Coloured Printer
White Cardstock or printer paper
Scissors/paper cutter
Halloween Lunchbox Jokes Printable
Directions
Download the Halloween Lunch Box Printable and print using a coloured printer. 
Cut around each design with scissors or use a paper cutter.
Tuck one of the square joke cards into your child's lunch box or bag to surprise them when they open their lunch at school.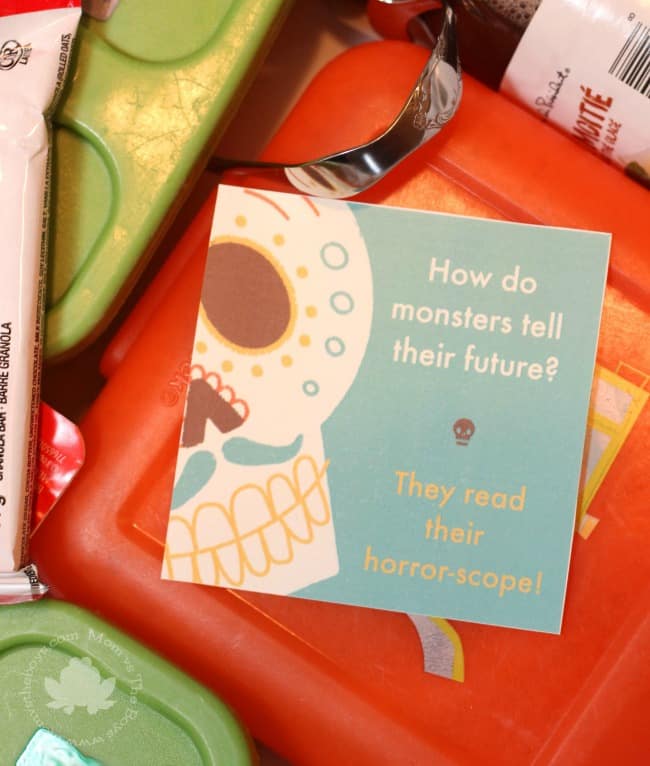 There are 12 different designs to choose from or you can use one each day leading up to Halloween. 
See all of the designs below available to print on two pages.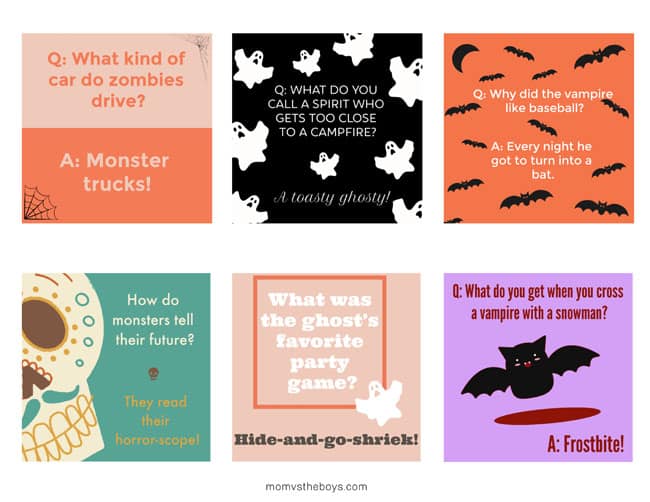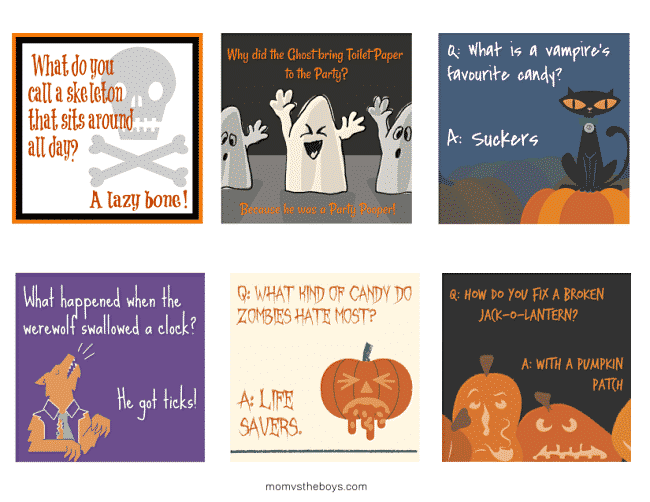 A little bit cute, a little bit spooky, these lunch box jokes are sure to make your little witches cackle and your goblins giggle!
You could also use these Halloween jokes to hand out classmates at a Halloween party or if you are putting together treat bags for trick-or-treaters they are a fun addition to include. 
PIN ME!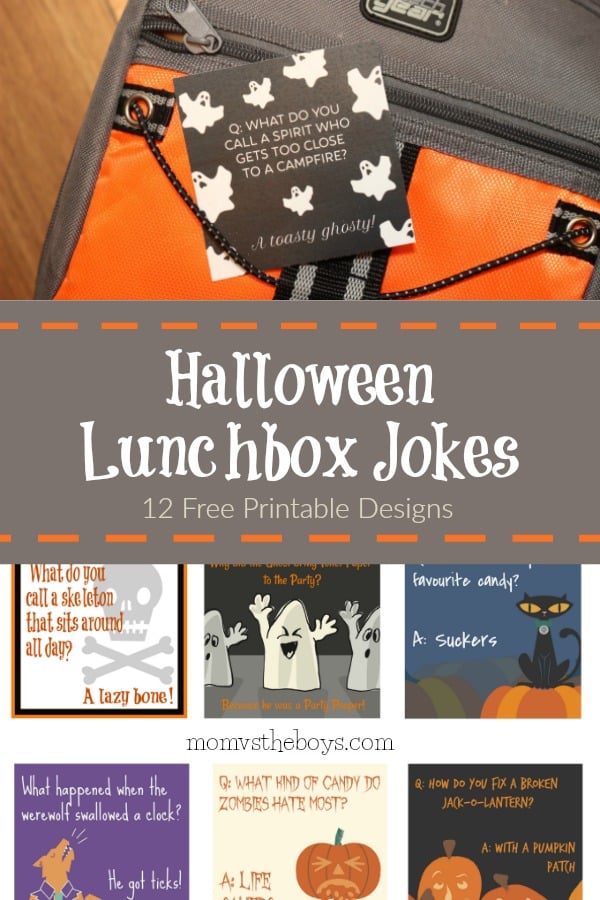 For more hilarious jokes for the holiday, check out this big list of Halloween Jokes for kids.
For fun Halloween craft ideas try this life-sized skeleton, handprint spiders or these huge trash bag spiderwebs that can decorate the house indoors or out.
If you are looking for easy Halloween treats, these Boo-tiful Jell-O Ghost Cups or Mummies in a Graveyard should do the trick….or treat!