I've been baking a lot with pumpkin this fall, it kind of got out of hand. It started with some pumpkin waffles and turned into an attempt to find the best pumpkin chocolate chip cookie recipe around and then with just one cup of pumpkin left over, I quickly whipped up a batch of some tasty whole wheat pumpkin muffins. 
They went a little like this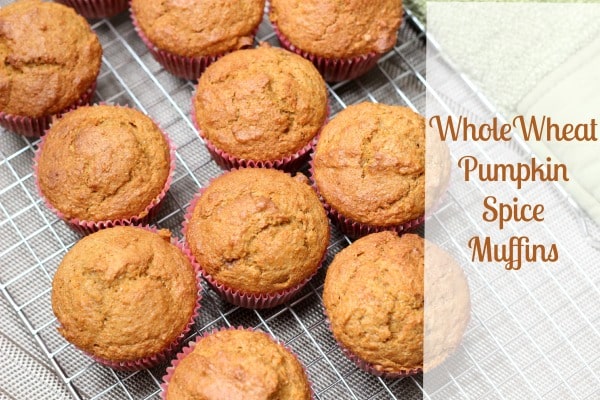 Whole Wheat Pumpkin Spice Muffins

Whole Wheat Pumpkin Spice Muffins
Ingredients
2 cups whole wheat flour
1¼ cup brown sugar
¾ tsp salt
1 tsp baking soda
½ tsp baking powder
1 tsp cinnamon
¼ tsp nutmeg
¼ tsp ground ginger
2 eggs
½ cup canola oil
1 cup pumpkin puree
⅓ cup warm water
Instructions
Preheat oven to 375 degrees. Spray a muffin tin with nonstick cooking spray or insert paper liners and set aside.
Whisk together the flour, baking powder, baking soda, salt and spices in a large bowl. In a smaller bowl, whisk together the eggs, brown sugar, canola oil, pumpkin puree and water.
Add the wet ingredients to the dry ingredients and mix until just blended.
Fill the prepared muffin tins about ¾ of the way full with the batter.
Bake for 20-25 minutes, until a toothpick inserted into the center comes out clean.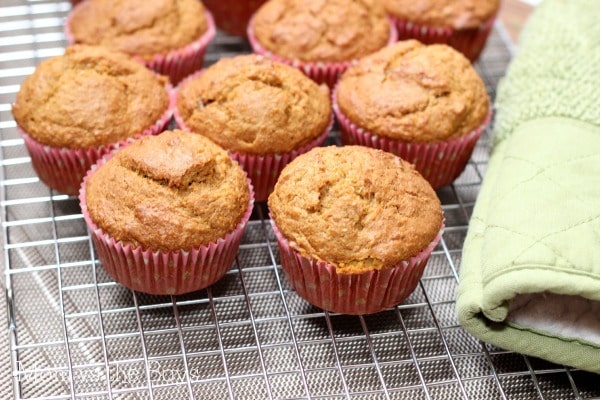 We gobbled these up for breakfast, school lunches and after school snacks!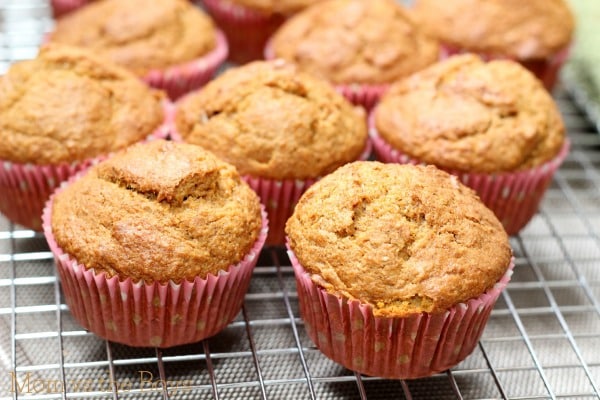 Happy Autumn Baking!