Anyone else surprised by how fast Easter creeped up on us this year? March Break literally just ended and already the boys are on a 4 day break for Easter! Feeling a little unprepared, but not too stressed because we aren't having family visit for the holiday anyway, but I wanted do a little celebrating with the boys to keep things fun! And of course, our go-to fun activity is always cupcakes! My boys love to craft with their food! lol 
If you are looking for a really easy Easter dessert or just a fun activity to do with the kids, these Easter cupcakes are just the thing! The boys even used the icing bags and tips to create their own grass, they are becoming quite the little cake decorators!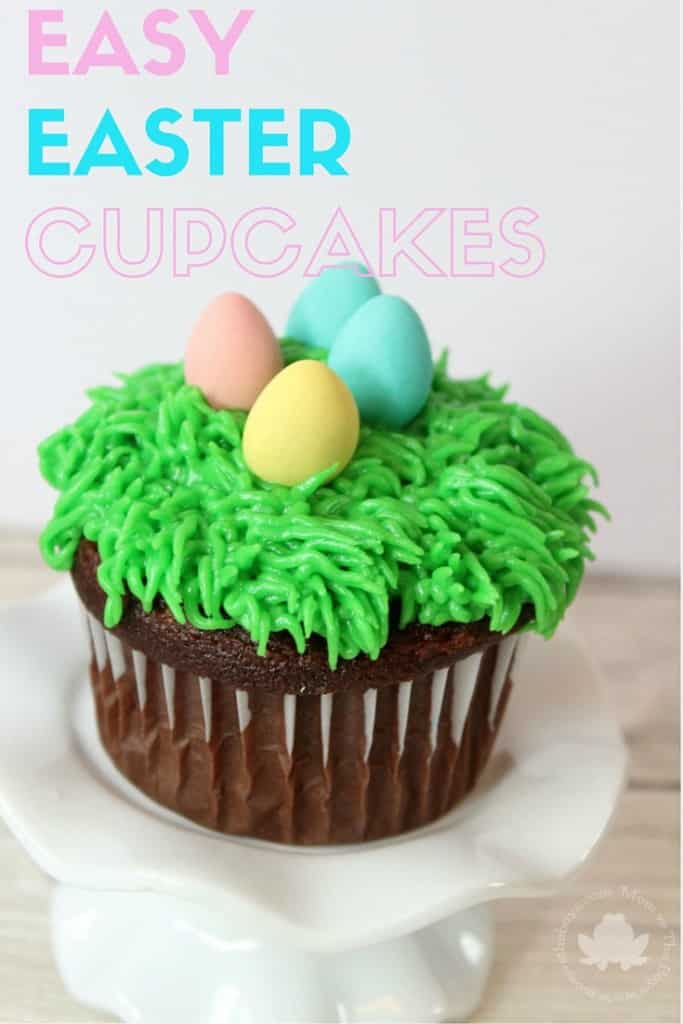 Easy Easter Cupcakes
You'll Need
Chocolate boxed cake mix
Green buttercream frosting in a piping bag
Wilton No.233 Decorating Tip, Multi-Opening
(grass/hair tip)
Small egg shaped candy like Cadbury Mini Eggs
Put It Together
Bake the cupcakes as directed and let cool. The chocolate cake will look like dirt under your grass. 
Using your piping bag and grass tip, pipe the green icing covering the entire cupcake to look like grass.
Now add a few of the egg candies, our favourite by far are the Cadbury Mini Eggs! They are sooo good! Once stored the mini eggs will loose their 'crunch' as they absorb moisture from the icing, but they are still tasty!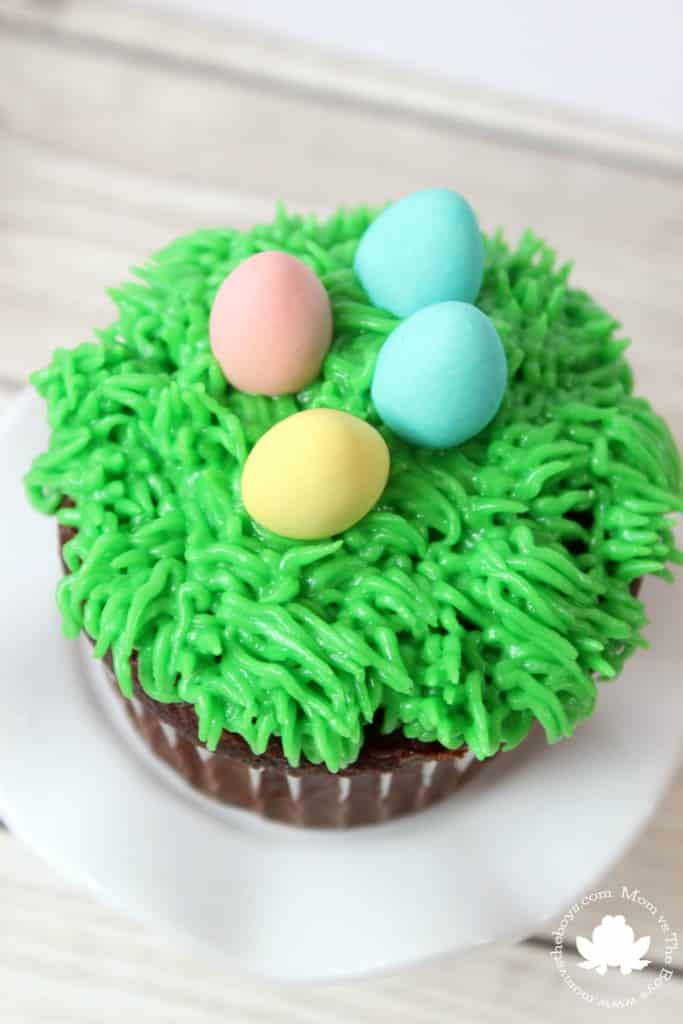 And there you go! Pretty little eggs to hunt for in a patch of spring grass. Only right now our spring grass has a nice layer of snow on top of it! lol An early Easter doesn't make for nice spring weather to go with it unfortunately!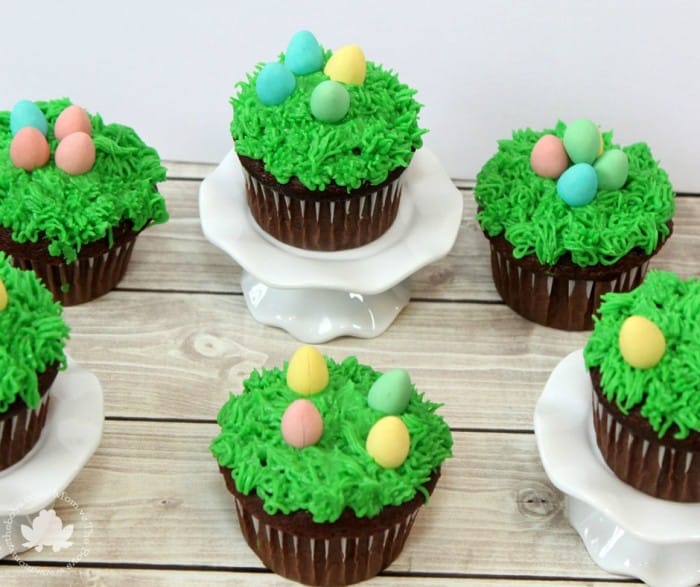 If you like these fun spring cupcakes, you might also like to put these ones on your list as well!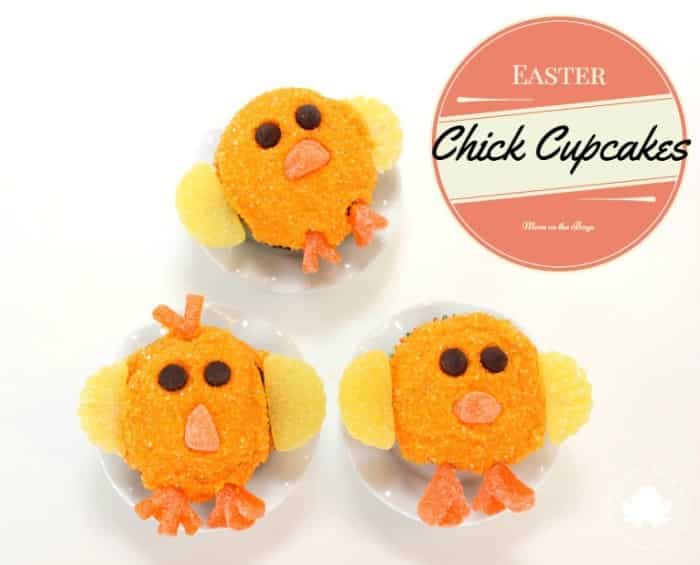 Easter Chick Cupcakes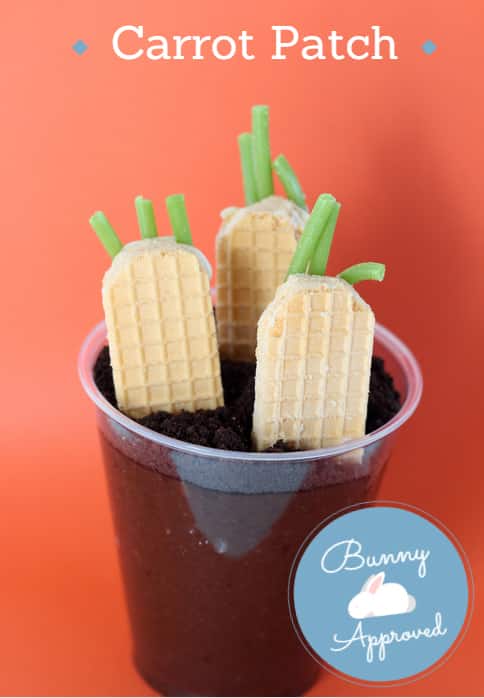 Carrot Patch Pudding Cups